Russia May Sell Its Own Fighter Jet to Turkey after U.S. Cancels over Missile Sale and Considers Old Rival
Russia has offered to sell its own fighter jets to Turkey after the U.S. canceled a recent sale due to Ankara's purchase of Moscow's missile system and considered selling elsewhere.
Sergei Chemezov, head of the state-run Rostec industrial conglomerate, told reporters Thursday that, "if our Turkish colleagues express an interest, we are ready to discuss the deliveries of Su-35," according to the RIA Novosti news outlet. The Su-35, an advanced version of the Su-27, is meant to bridge the gap between fourth- and fifth-generation fighter jets like the U.S.-built F-35 that was originally to be acquired by Turkey until President Donald Trump formally canceled the delivery Tuesday.
Though Trump himself had remarked that the situation was "unfair," the decision came after the State Department and Pentagon repeatedly warned Turkey not to acquire Russia's state-of-the-art S-400 Triumf surface-to-air missile system, fearing Moscow could use the weapon to collect sensitive data from the advanced F-35. The Turkish Foreign Ministry echoed Trump's words in calling it "not fair" Tuesday, arguing that the U.S. claims were "baseless" as well as against "the spirit of alliance" that bound them as members of the NATO military coalition.
"We call upon the United States to return from this mistake that will cause irreparable wounds in our strategic relations," the ministry said in a statement.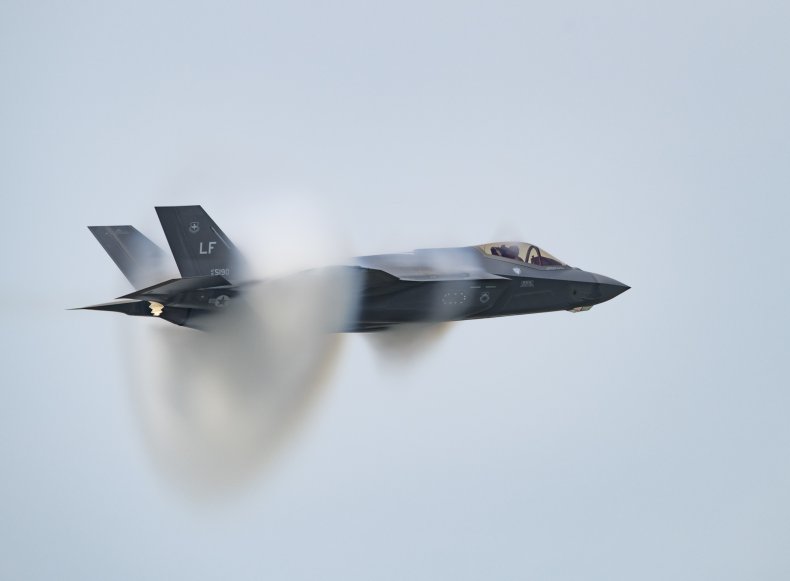 Su-35 manufacturer Sukhoi described the Su-35 as "a multi-purpose, super-maneuverable fighter of the fourth-plus-plus generation" that received its "baptism of fire" through its participation in Syria, where Moscow and Ankara have backed opposing sides of an eight-year civil war. Though Russia joined Iran in supporting Syrian President Bashar al-Assad and Turkey remained the last major sponsor of insurgents looking to overthrow him, the two powers have grown closer.
At the same time, they have both drifted further from the U.S., which originally backed Syrian rebels before switching to a mostly Kurdish alliance that included separatist militias considered to be terrorist organizations by Turkey. The U.S. also opposed Assad and has sought to limit both Russia and Iran's influence abroad through economic restrictions.
The U.S. has imposed sanctions on Russia's defense industry in order to discourage foreign buyers interested in weapons such as the S-400, which has already been purchased by Belarus, China and India. Others who have expressed interest in purchasing the system include Iraq, Qatar and Saudi Arabia, which has apparently opted to instead purchase the U.S. Terminal High Altitude Area Defense (THAAD) system designed only to intercept missiles, not aircraft too like the S-400.
Washington has already sanctioned Beijing for its purchase of S-400s and Su-35s, though Chinese officials were reportedly seeking more of both. The U.S. has also threatened sanctions against Turkey, though Trump has signaled he would not do so.
The U.S. still has a long list of customers for the F-35. Buyers already included Australia, Canada, Denmark, Israel, Italy, Japan, the Netherlands, Norway, South Korea and the United Kingdom. Navy Vice Admiral Mathias Winter, who led the F-35 program until earlier this month, told the House Armed Services Committee in April that potential future users "include Singapore, Greece, Romania, Spain and Poland."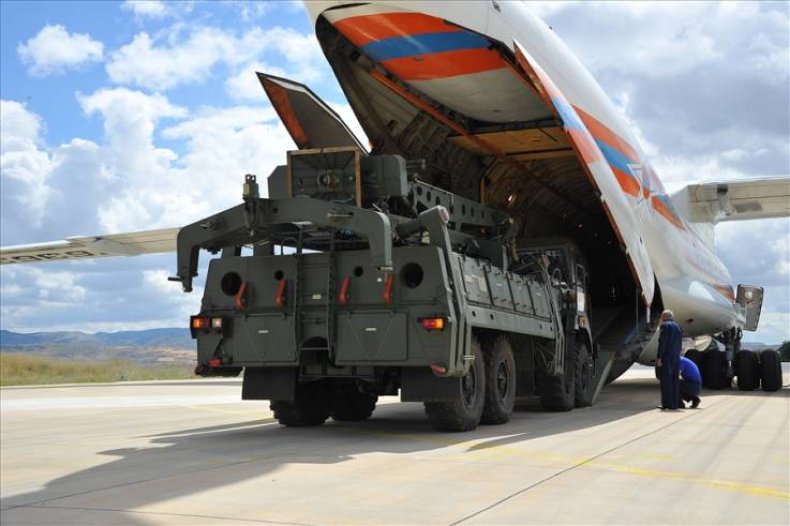 Greek daily newspaper Kathimerini cited sources last month saying that Athens was seriously considering buying the F-35, especially as it looked to shore up defense ties with the Pentagon amid a dispute in the Eastern Mediterranean.
Greece and Turkey's longstanding rivalry has begun to resurface as the two countries, both NATO allies, engaged in a feud over Ankara's decision to drill for oil and gas off the coast of Northern Cyprus. The territory remains under Turkish control after a 1974 invasion of the island nation whose southern, sovereign half has close political and cultural links to Greece.
Turkey has ignored EU sanctions for its resource exploration in the region and the topic came up during Greek Foreign Minister Nikos Dendias' meeting Wednesday with Secretary of State Mike Pompeo in Washington. Dendias said the two "had the opportunity to exchange views on various issues, the most important one being ⁠—and always will be⁠—the issue of Turkish aggression, both towards Cyprus, the sovereignty and sovereign rights of the Republic of Cyprus, and towards Greece's sovereign rights in the wider region of the Aegean Sea and the Eastern Mediterranean."
He added: "I would like to stress that I asked the United States to adopt a clear position, to clearly support Greece with regard to issues of Turkish aggression."