A medical team at a hospital in Russia has removed more than 200 magnetic balls from the stomach of a two-year-old boy, without the need for incisions or open surgery, the Moscow City Health Department has said.
The parents of the boy had sought medical advice after they noticed the appearance in his stool of the foreign objects. His stools were black, which is a sign of bleeding in the digestive tract.
Ultrasound and X-ray examinations revealed the presence of the balls, which Mir TV reported were part of a game set.
The team at Moscow's Research Institute of Emergency Pediatric Surgery and Traumatology, decided it would be safer to remove them endoscopically.
Pediatric surgeon Anastasia Kharitonova said that collection of balls was too big to remove all at once, and so after inserting the endoscope into the child's stomach, the medics carefully took them out up to four pieces at a time, she said in a statement, reported on the health department's website.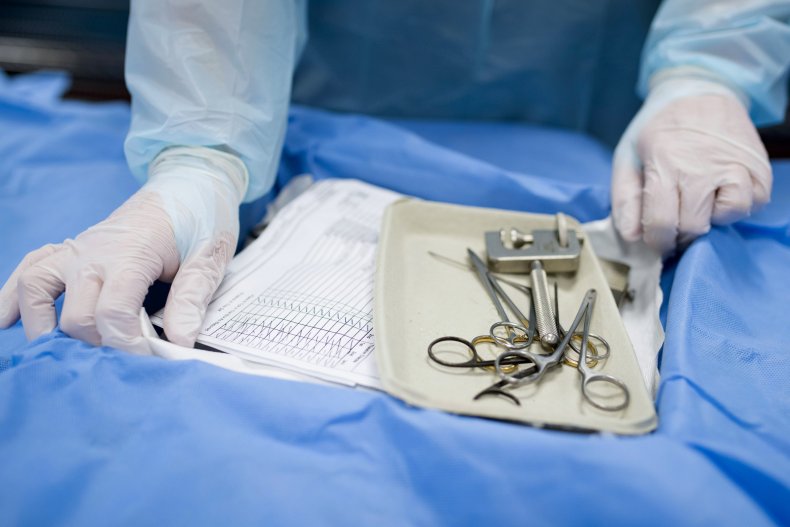 Kharitonova was concerned that balls might end up in the oesophagus or the intestines, a "dangerous" situation because they could attach to each other, which risked "damaging the tissue" and creating perforations," she said.
"This kind of situation can result in severe peritonitis," she added, referring to the condition of inflammation of the abdomen wall. At the end of the two-hour procedure, 209 balls had been removed.
There have been a number of similar incidents in Russia this year. In January, a medical team in the Tomsk region removed more than 30 magnetic balls from the stomach of a three-year-old boy, Mir 24 reported.
In February, surgeons in Voronezh had to remove 12 magnetic balls from the stomach of a nine-year-old girl who had swallowed them while filming a video for TikTok, the news outlet reported. She took three weeks to recover from the operation and suffered tears to her intestine.
In another incident in February, doctors from Kolomna, in the Moscow region, saved the life of an 11-year-old boy who had been admitted into hospital complaining of abdominal pain and vomiting. A medical team found four magnets in his small intestine which they removed, the news outlet 360 reported.
Children's surgeon at the Kolomna hospital, Dmitry Matyushenko told 360: "If a child swallows one ball, it is not so dangerous, but if there are two or more of them, they adhere to each other and cause damage to the intestinal wall, (causing) intestinal obstruction, peritonitis."