Russian Military to Produce Patriotic Movies About War in Syria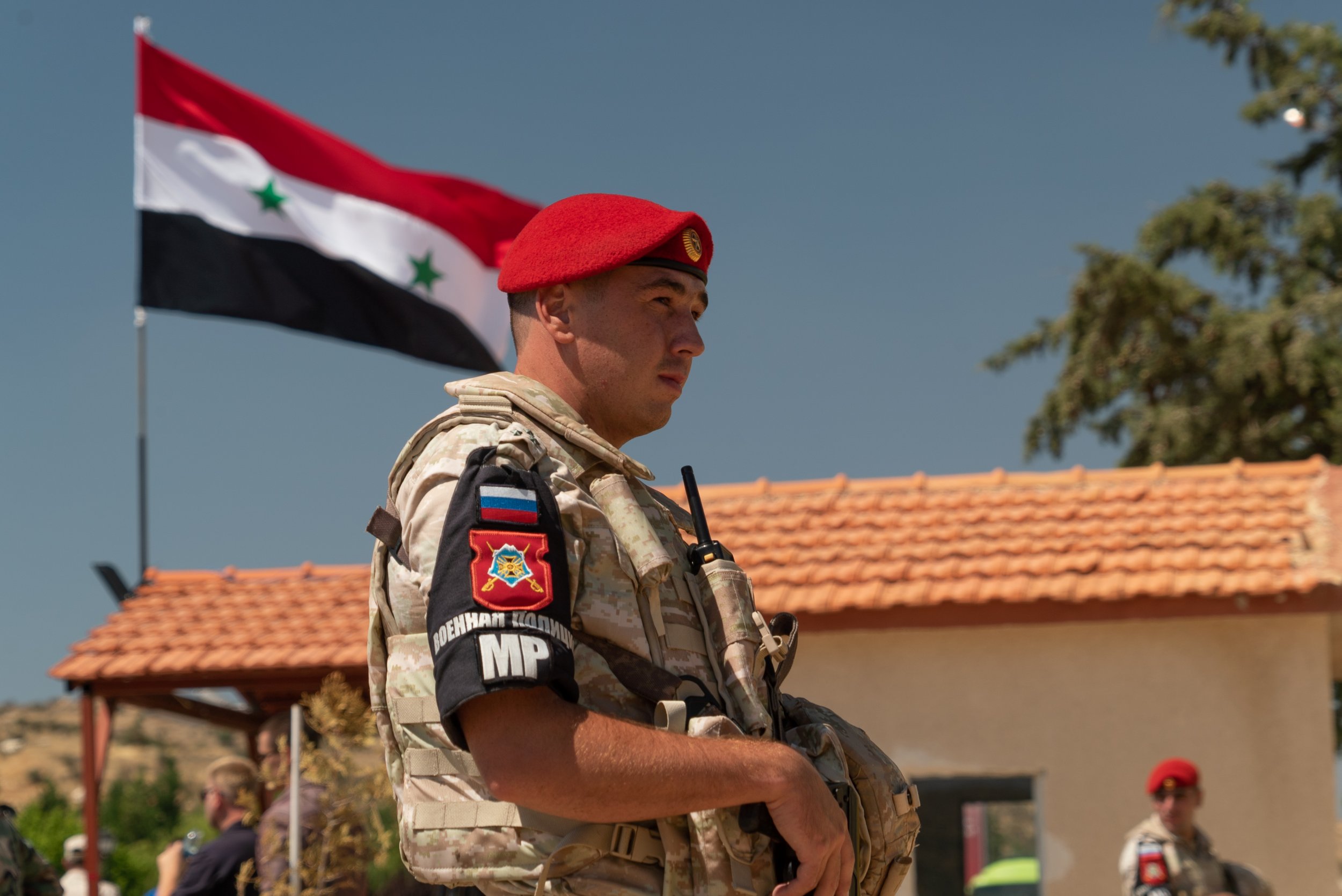 A senior official at the Russian Foreign Ministry has said the country's armed forces are working on patriotic movies about the country's involvement in the war in Syria.
Speaking with state news agency Tass, Deputy Foreign Minister Colonel General Andrei Kartapolov said such work had already begun and will soon bear fruit.
Kartapolov did not specify how many films were planned nor how far along the production line they were but told the news agency, "I think you will see them in the near future. Work is underway and I think the result will be there soon."
The Defense Ministry has its own film studio, which Kartapolov said will be refurbished "so that it can step up its activities and focus on military propaganda."
Russian forces have been fighting in Syria since 2015, when President Bashar al-Assad sent Moscow an official appeal for aid against rebel groups. The Kremlin's military operation has been predominantly aerial, much of it run out of the Khmeimim air base near the Mediterranean port city of Latakia, deep inside Assad's heartland. It is some 45 miles from the Russian naval base at Tartus.
Russian supplies and military support enabled Assad to turn the tide against the rebels, who have since been largely defeated or cannibalized by better organized and better funded Islamic militias. The Russian and Syrian regimes paint all rebels still fighting Assad's authority as terrorists.
Moscow's involvement has given it huge influence over the Assad regime, but at a cost. The Russian Defense Ministry says 112 service personnel have died in Syria since the start of operations there. At least eight aircraft and seven helicopters have also been lost.
Russia's now-extensive deployment has at times brought its forces into direct contact with American troops also in Syria. Meetings between regular soldiers—whether on the ground or in the sky—have not led to violence, but dozens of Russia mercenaries fighting for private security firm Wagner died in an assault on an American position in February 2018.
In March, Defense Minister Army General Sergei Shoigu announced his intention to expand the military's ability to produce modern-day films about the work of the Russian armed forces.
Speaking at an annual awards ceremony that celebrates art and culture about the Russian military, Shogu said that while there is a wealth of war movies to choose from, there are too few that focus on the modern armed forces. He also raised the prospect of an army film festival, Tass reported.
The Defense Ministry's upcoming films are unlikely to acknowledge some of the darker chapters of Russian activity in Syria. Moscow has been accused of numerous war crimes, largely relating to aerial bombing campaigns against rebel-held areas.
Russian forces have regularly used unguided, so-called "dumb" munitions against densely populated areas, with little regard for civilian casualties. Cluster munitions and firebombing weapons used in Syria have also been said to violate international law.
The targets, as well as the weapons, have come under scrutiny. Russian pilots have reportedly committed war crimes by targeting soft targets like hospitals, schools and markets, as well as medical and rescue personnel responding to attacks. President Vladimir Putin has operated on "take no prisoners" approach to certain engagements in Syria, Foreign Policy suggested, fine-tuned by Russia's experience in the brutal Second Chechen War.