Putin: Russia 'Must Respond' to U.S. Missile Systems on Its Borders, But NATO Says You 'Cannot Compare'
Russia President Vladimir Putin said he was being forced to respond to the mobilization of U.S. missile defense systems along his country's borders, but was still willing to discuss matters with his Western counterparts.
The U.S. has installed advanced anti-missile systems across Europe as part of its commitments to NATO, a Western military alliance whose Cold War-era standoff with Russia has reignited amid current geopolitical tensions.
Following talks with Finnish President Sauli Niinisto, Putin told a press conference Thursday that these systems threatened Russia's national security and may warrant countermeasures on his side of the border.
"Naturally, we have to keep an eye on what is going on there and to strengthen our infrastructures. We must respond to the emergence of components of the U.S. missile defense systems near our borders," Putin said, claiming that those same systems could be repurposed to launch intermediate-range missiles, according to the state-run Tass Russian News Agency.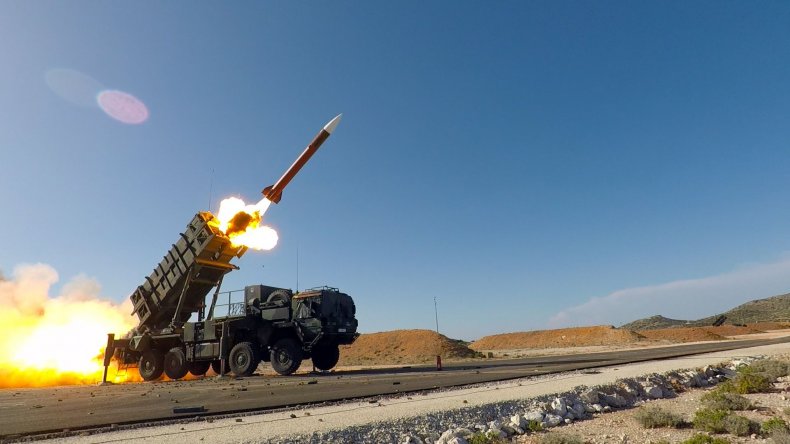 Since Russia seized the Crimean Peninsula amid Ukraine's 2014 political uprising, U.S.-led NATO has increasingly perceived Moscow as a threat to regional stability and has bolstered defenses across its 29 member states. Poland and the Baltic states of Estonia, Latvia and Lithuania have received special attention as they share direct borders with Russia. The U.S. has also installed a high-tech Aegis Ashore missile defense system in Romania, with plans to deploy a second in Poland by 2020.
Russia has also fortified its end of the border with more troops and equipment and both sides have engaged in frequent drills often considered provocative by one another. The situation has further escalated as the U.S. and Western powers accused Russia of interfering in foreign elections and of ordering the attempted assassination of a former Soviet spy who had defected to the U.K. The incident compelled a number of Western governments, their allies and NATO itself to collectively expel scores of Russian diplomatic staff and Moscow has responded in kind.
Caught between NATO and Russia, Finland has attempted to maintain relations with both sides of the conflict. Niinisto has suggested that, in order to avoid near-miss and buzzing incidents in the air, both NATO and Russian military aircraft should be required to fly with their transponders on, like their civilian counterparts.
Putin told reporters during Thursday's press conference: "We welcome the Finnish president's proposal for easing any tensions in the region," noting that the current International Civil Aviation Organization rules "have the status of recommendations" when applied to military aircraft.
"We are prepared to discuss this with our NATO partners, but they refuse," Putin said. "I believe this is not a constructive stance. We hope it will change."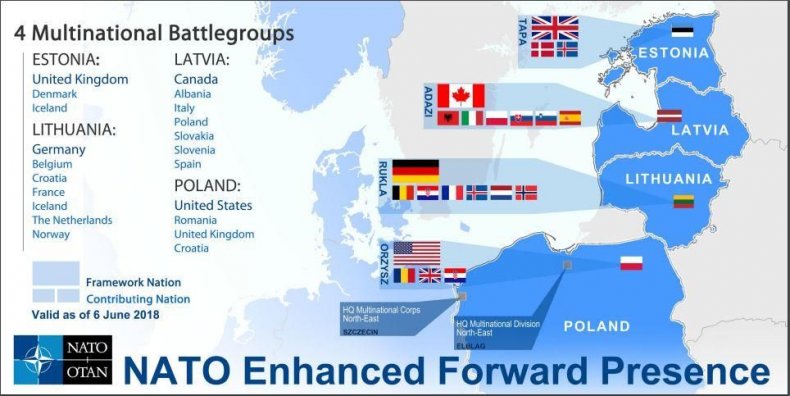 NATO disputed the Russian leader's remarks, however. In an email sent to Reuters, spokesperson Oana Lungescu called the coalition's actions "defensive, proportionate and fully in line with our international commitments."
"NATO has deployed 4,000 troops to the eastern part of the alliance—to deter any possible aggression. These troops cannot compare to the divisions deployed by Russia. In contrast, Russia has troops in Ukraine, Georgia and Moldova against the wishes of their governments," she added, also arguing that, "As to the point on aviation, we have discussed Baltic air safety in the NATO-Russia Council."
The situation is more fraught than usual, as President Donald Trump has often hit out at NATO—a frequent target for the American far right—since taking office.