Russia Must Warm to West For Its Own Good, Putin Strategists Warn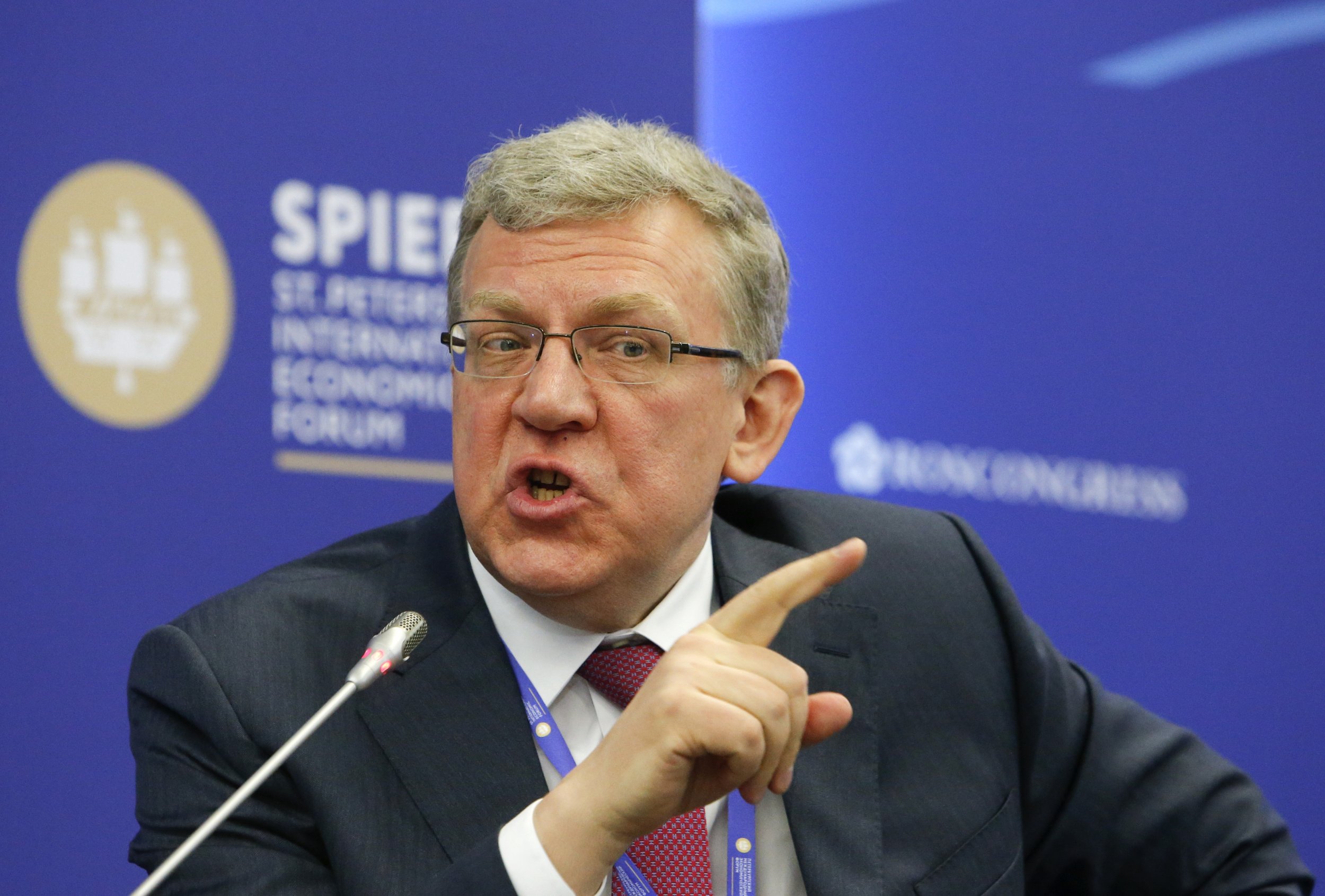 Russia is losing out from its standoff with the West and its "overstretching of efforts on excessive military and political competition," is harming its own people, Russian President Vladimir Putin's strategic experts have warned.
"There are no existential clashes between Russia and the West," a report released Thursday by the CSR thinktank, run by former Russian Finance Minister Alexei Kudrin warned. "Russia loses from confrontation with the West."
The report calls on Russia to develop a "positive strategy" with the West that includes economic and humanitarian cooperation as well as "minimizing the risk of armed conflict."
Read More: Russia's "dilapidated ship of shame" could sail for another 20 years, despite U.K. taunts
"Conflict (between Russia and the U.S.) contributes to the marginalization of Russia in international institutions and projects, fraught with serious loss of economic gains for Russia," the report adds.
Kudrin was tasked by Putin last year to devise an economic policy strategy for the next presidential term, starting next year. He is one of the highest-profile officials in favor of liberal reforms whose advice Putin seeks. Last month Kudrin confirmed he and his CSR colleagues had developed and submitted their strategy for Russia, though its exact contents have not been publicly released.
If the latest CSR report is anything to go by, the strategy likely calls for a considerable change of direction from the state of Russian government now. During Putin's third term in power, liberal reforms and economic growth have stalled as low oil prices and economic sanctions tipped the country into recession. Meanwhile, annexing Crimea from Ukraine and backing separatists in the country's east have severely hurt trust between Moscow and Western states.
"Ukraine is lost to Russia as a business partner for a long time," the new report warns. "Russia is a strategic opponent for Ukraine. The animosity has rooted itself into the political ideology and the public consciousness."
"The Ukrainian question has spoiled relations with the West, dealing damage to trade, spawning an arms race, closing off many directions of cooperation which Russia is interested in keeping," the report adds.
Samuel Greene, Director of King's College London's Russia Institute, says it is significant that the CSR report is one of several proposals by different factions in Russian politics, vying to form Putin's next set of policies.
"It is important to note that this report is not released directly by Kudrin," he says. "Partly this is tactical so he can claim credit if it is well received and distance himself if it isn't. He tries to use his structures to provide a platform for what you might call systemic liberals —people who want change but think they can achieve it within the current system."
Greene notes that one of the overarching recommendations of the report is for more predictability on Russia's part in the international community. The ability to be unpredictable, however, has given Moscow "first move advantage" so far and that is unlikely to be reversed "by the people who have benefited from people who have conducted Russia's foreign policy the last 15 years."
"These are not the only policy views out there," he says, noting that other officials have submitted reports that are "diametrically opposed" to the CSR's recommendations. "They are claiming to be a platform for Putin after 2018 but Putin is not nailing his colors to any particular mast."
"Putin is clearly not going to choose between them before the elections," he says. "He has all these different platforms float out there to compete for constituents. The only game in town is Putin but with regards to the election campaign, this lets him have his cake and eat it too."
The Russian government has been reluctant to admit its new distance from the West is harming its economy, with Putin repeatedly claiming trade sanctions have benefited Russian production.