Russia Warns NATO of New 'Arms Race' Danger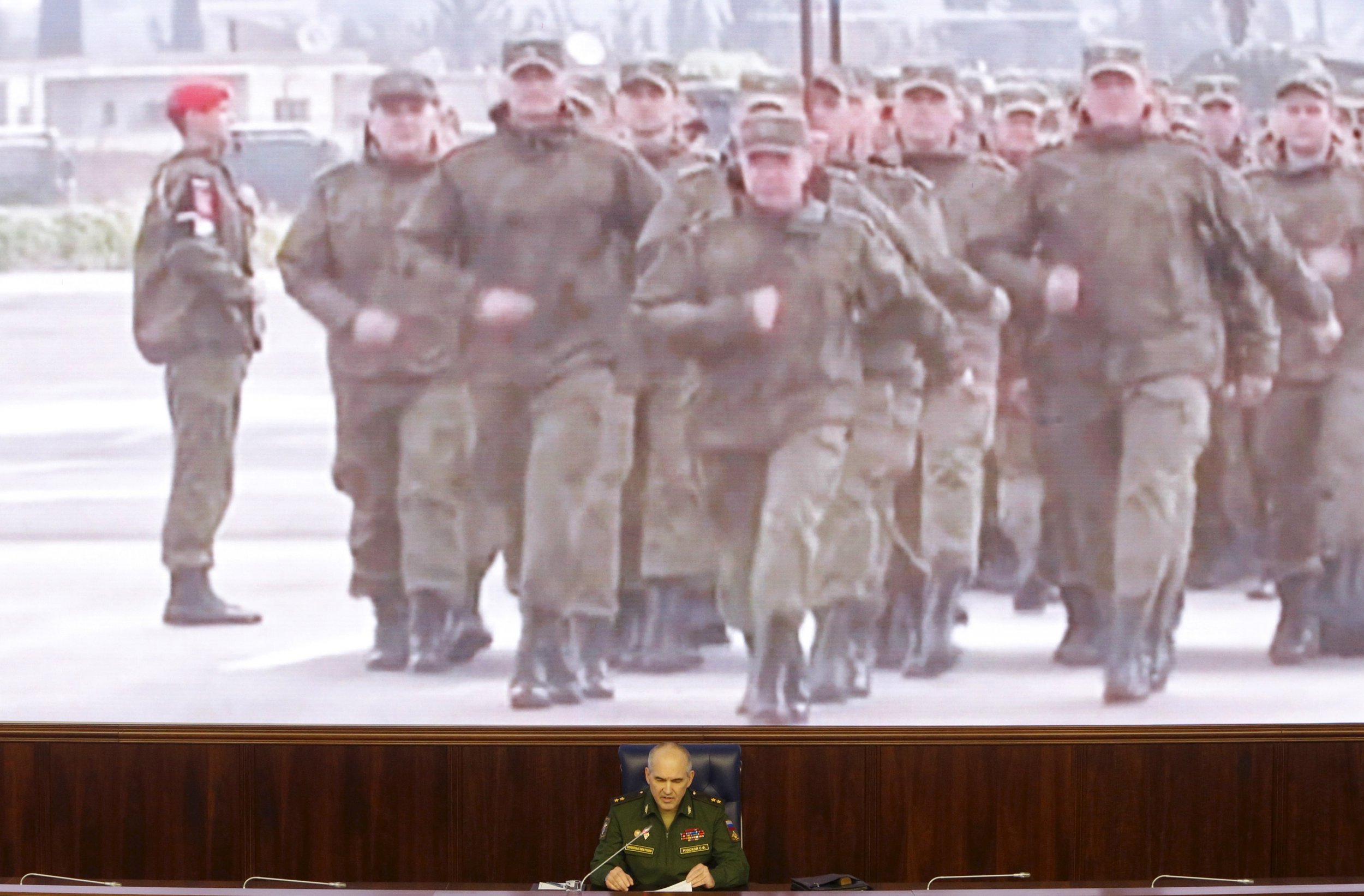 Updated | Russia has warned NATO that increased activity near its borders could spiral into a new arms race.
The move comes despite Russia's speaker of the upper house of parliament vowing Moscow would not participate in such a military contest earlier this month.
Speaking to state news agency RIA Novosti, Moscow's envoy to NATO Alexander Grushko renewed the alliance's reinforcement of its eastern flank—a strategy announced in response to Russia's annexation of Crimea from Ukraine in 2014—bordering four NATO members.
Although NATO's deployment of 4,000 troops across four countries is rotational, and pales in comparison to Russia's western reinforcement, the Kremlin has criticized the move as aggressive. Moscow's policy on any deployments in its former Soviet sphere of influence is to view them as offensive, not defensive, in intention.
"In general, this whole host of activities, coupled with the heightened activity—by which I mean the exercises and other training that NATO carries out almost daily near our borders—all of this creates a new reality," Grushko said. "We know from the history of the Cold War that such a mixture of military planning and politics largely leads to a spiral of an arms race, to a spiral of confrontation, from which it is difficult to exit."
Grushko voiced concern about the eight "coordination centers"—small communication points in NATO's easternmost countries—and its Baltic Air Policing mission, which consists of eight jets across three Baltic countries, making up for their lack of numerous air forces.
NATO maintains that its deployments come at the behest of any country hosting them; Poland, Lithuania and Romania have been among the countries requesting stronger NATO presence near their territory. Oana Lungescu, a NATO spokesperson, told Newsweek that the alliance did not intend to threaten Russia or seek confrontation, but that it "cannot ignore the security challenge Russia poses."
"Every country has the right to exercise its forces, and this is what NATO allies do, fully in line with our international commitments. Our exercises are conducted across the territory of NATO allies, not specifically on the border with any country," she says. "NATO is a defensive alliance and our exercises are not directed against any nation. We are transparent about our exercises—the schedule of NATO and national exercises can be found on the NATO website—and NATO allies regularly invite international observers, including those from Russia. We invite Russia to be just as transparent."
"Russia has consistently refused NATO offers for reciprocal, mandatory and predictable military transparency," she adds, noting that Russia is circumventing an international agreement on transparency in military drills by performing large-scale snap drills. "It is Russia's pattern of military manoeuvres and deliberate avoidance of transparency and predictability that are increasing tensions, rather than helping to de-escalate them. "
U.S. President Donald Trump recently seemed to break with pro-Russian statements in the past, boasting that the U.S. could "outlast" anyone in a renewed arms race, while also suggesting a $56 billion increase to the Pentagon's defense budget last week.
This article has been updated with a comment from NATO spokesperson Oana Lungescu.