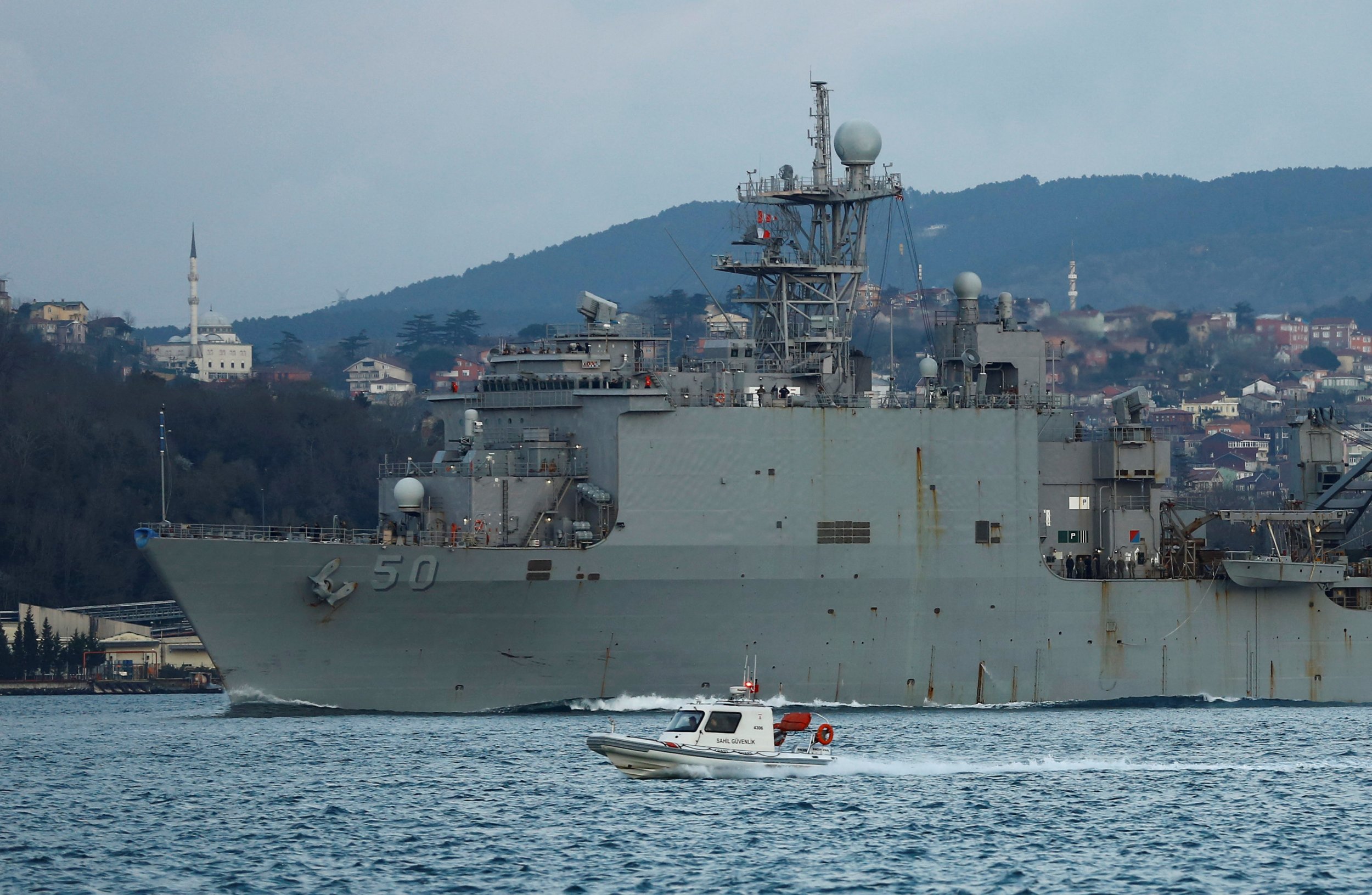 Russian warships fired missiles Wednesday as part of a military exercise near Crimea in the Black Sea, where rival NATO forces, including the U.S., have also recently deployed for drills.
Moscow's naval drills included the Bora-class Samum hoverborne guided missile corvette, Nanuchka-class Mirazh missile ship and Tarantul-class R-239 missile boat. The Sukhoi Su-24 fighter attack aircraft and Be-200 amphibious plane were also active in separate phases of the training exercises. The operations were held to evaluate Russia's sea and air defenses, Russian Capt. 1st Rank Vyacheslav Trukhachyov told Sputnik International, and came in response to recent military actions by Moscow's rival, NATO, near the Crimean Peninsula, which Russia annexed from Ukraine in 2014.
Last week NATO members Romania and the U.S. began joint war drills known as "Spring Storm 17" on the coast of the Black Sea. The operations involved 450 U.S. Marines and 750 Romanian soldiers and included handheld surface-to-air rocket tests, according to the Associated Press. The U.S., which was by far NATO's biggest financial contributor, and European allies have been particularly ambitious about securing their interests in the Black Sea region since Russia's intervention in Ukraine, which Kiev and NATO argued was a violation of Ukraine's sovereignty. The U.S. has also sent to the region the Harpers Ferry-class USS Carter Hall dock landing ship and USS Porter Arleigh Burke-class destroyer, which was involved in an allegedly "unsafe" encounter with two Russian Su-24 fighter-bombers last month, according to Reuters.
NATO's "Spring Storm 17" followed the "Black Shield 2017" exercise in which the Western military alliance joined the forces of the U.S., Spain, Canada, Bulgaria, Turkey and Romania for a massive show of force miles from Russian territory, News Corp Australia reported. Moscow has maintained that its annexation of Crimea, which had an ethnic Russian majority, was done to protect the interests of the Russian community during Ukraine's 2014 political crisis.
Both NATO and Russia have accused one another of warmongering behavior, which has led to the largest parallel military escalations between the two factions since the Cold War.