Putin Gave 'Direct Order' to Kill Me, Says Russia's Alexei Navalny
Russian opposition leader Alexei Navalny has described how he thought he was going to die after a poisoning attack he says was ordered by President Vladimir Putin.
On August 20, Navalny collapsed on a flight between the Siberian city of Tomsk to Moscow, resulting in an emergency landing and his hospitalization in the town of Omsk. Evacuated to Berlin, German investigators said he was the victim of poisoning by Novichok, a nerve agent developed in the Soviet Union in the 1970s.
A report this week by investigative website Bellingcat has identified a group of operatives from Russia's FSB secret service who were allegedly involved in the attack, having tracked Navalny on more than 30 trips.
In an interview with Spanish newspaper El Pais before the publication of Bellingcat's findings, Navalny said that after his discharge from the Charite hospital in the German capital, "I had no doubt that it was a direct order from Putin. It was based on a very simple fact: Novichok is the most toxic agent invented by humans. And to make it you need a state lab, you need enormous efforts of the state to produce Novichok."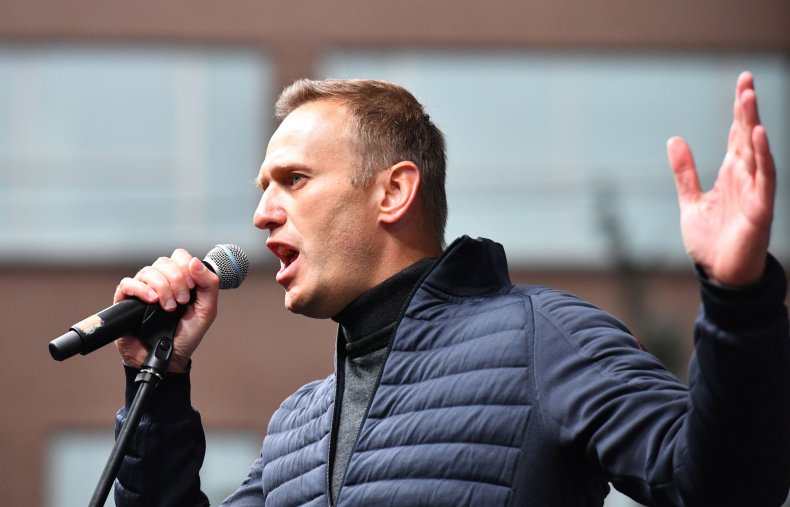 Navalny felt fine boarding the plane but during the flight, the poison attacked his nervous system and his ability to breathe. "The feeling is absolutely terrible. Humans haven't invented words to describe what happened to me...I had the total understanding that I was dying."
Moscow denies any involvement and its delegation to the inter-governmental Organization for the Prohibition of Chemical Weapons (OPCW) has accused Germany and its allies of unleashing "a mass disinformation campaign against Russia."
The incident further soured diplomatic ties between Europe and Moscow, which has faced sanctions. As leader of the Progress Party and the Anti-Corruption Foundation, Navalny is the scourge of Russia's elite and has a following of millions on social media.
"Putin wants to be the czar of Russia. He doesn't like anyone who opposes him. He considers our organization dangerous, just like he considers dangerous anyone who denounces corruption," Navalny told El Pais.
"He believes that killing me will destroy our organization. It is difficult for me to understand exactly what is going on in his mind. I am not the first one who was poisoned, and I will definitely not be the last one. Putin has been in power for 20 years. It is too long, 20 years of power would spoil anyone and make them crazy. He thinks he can do whatever he wants."
Navalny said his group's focus would be to reduce the grip of Russia's ruling United Russia party during the 2021 legislative election, although he anticipates that significant hurdles will be put in the way of his party's candidates.
"We will use other political forces for just one purpose, the demonopolization of power," he said.
"We are trying to gather as many people as we can under a very simple slogan: that the poverty we have is the result of Putin being in power for 20 years. He is destroying the country."
The graphic below from Statista outlines President Vladimir Putin's time in power.