Russia's New 'Satan' Nuclear Weapons System Could Wipe Out Texas or France, But Testing is Behind Schedule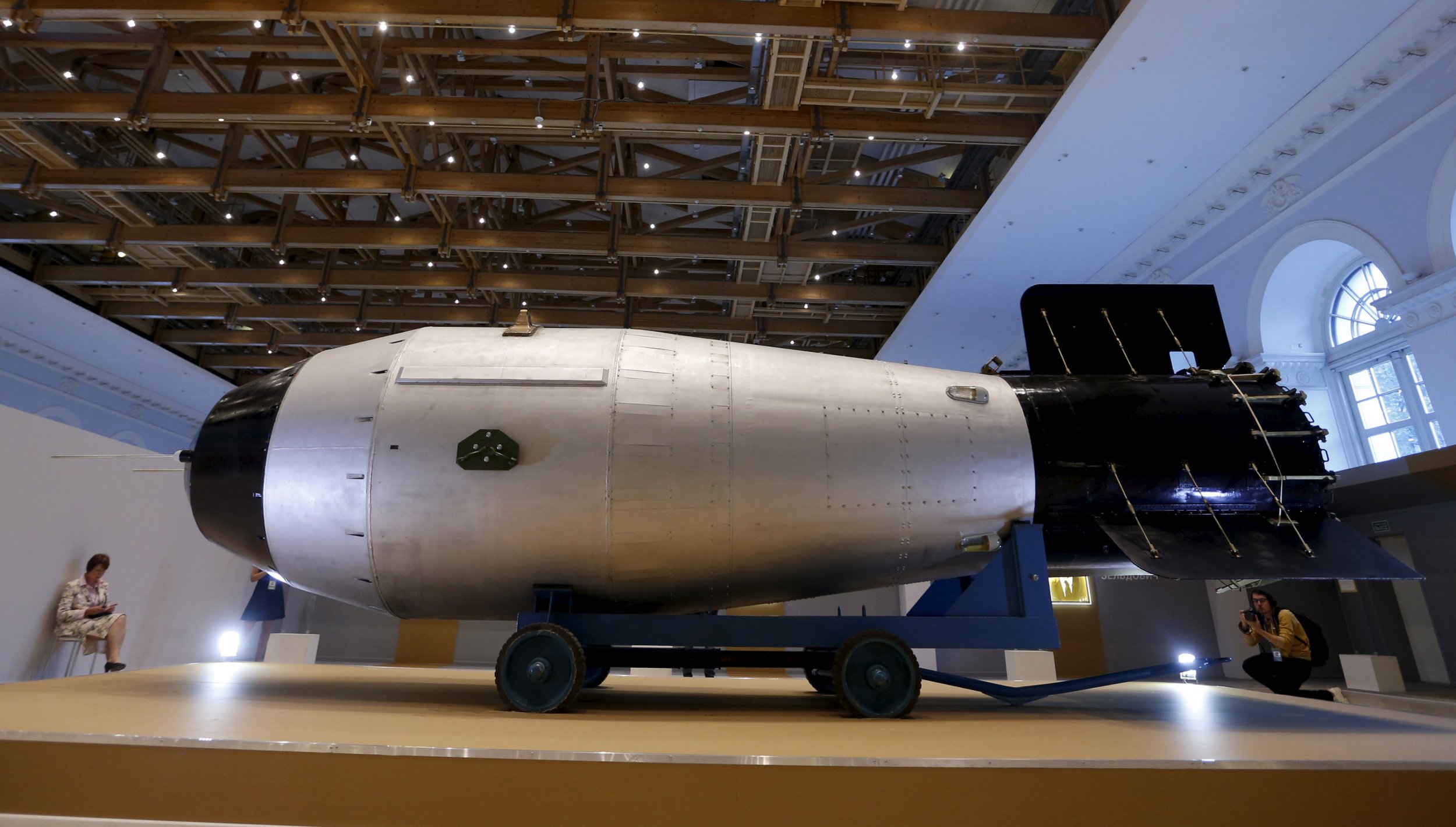 Russia has for months been testing a giant nuclear weapons delivery system that can carry 10 heavyweight warheads—enough power to wipe out Texas or France. But the RS-28 Sarmat intercontinental ballistic missile known in Russia as "Satan 2" has been delayed yet again, suggesting Moscow is having a harder time than expected updating its nuclear arsenal.
Russia began testing the Sarmat last year and had been expected to enter it into service in 2018. It was slated to be Russia's first new intercontinental ballistic missile in decades and much bigger than its U.S. counterpart, the Minuteman III, which carries three warheads.
The Russian weapon was designed to push through U.S. missile defenses. It is expected to replace the RS-36M, which was known as "Satan" by NATO in the 1970s, NBC News reported.
But it's unclear now when the intercontinental nuclear missile will join Russia's fleet. New testing might not happen until later this year, the Moscow Times reported Thursday. The cause of the setback has not been reported.
Russia's Makeyev Rocket Design Bureau declassified in October the first image of the Sarmat. It was accompanied by a short text: "In accordance with the Decree of the Russian Government 'On the State Defense Order for 2010 and the planning period 2012-2013', the Makeyev Rocket Design Bureau was instructed to start design and development work on the Sarmat. In June 2011, the Russian Ministry of Defense signed a state contract for the Sarmat's development. The prospective strategic missile system is being developed in order to create an assured and effective nuclear deterrent for Russia's strategic forces."
Russia has the world's most nuclear weapons with 7,300. The U.S. is in second place with 6,970 nuclear weapons. Only seven other nations in the world have nuclear weapons, and combined they have fewer weapons than either the U.S. or Russia. They are France, China, United Kingdom, Pakistan, India, Israel and North Korea, according to the International Campaign to Abolish Nuclear Weapons.