Russia: North Korea to Test Missile It Says Could Reach West Coast of the U.S.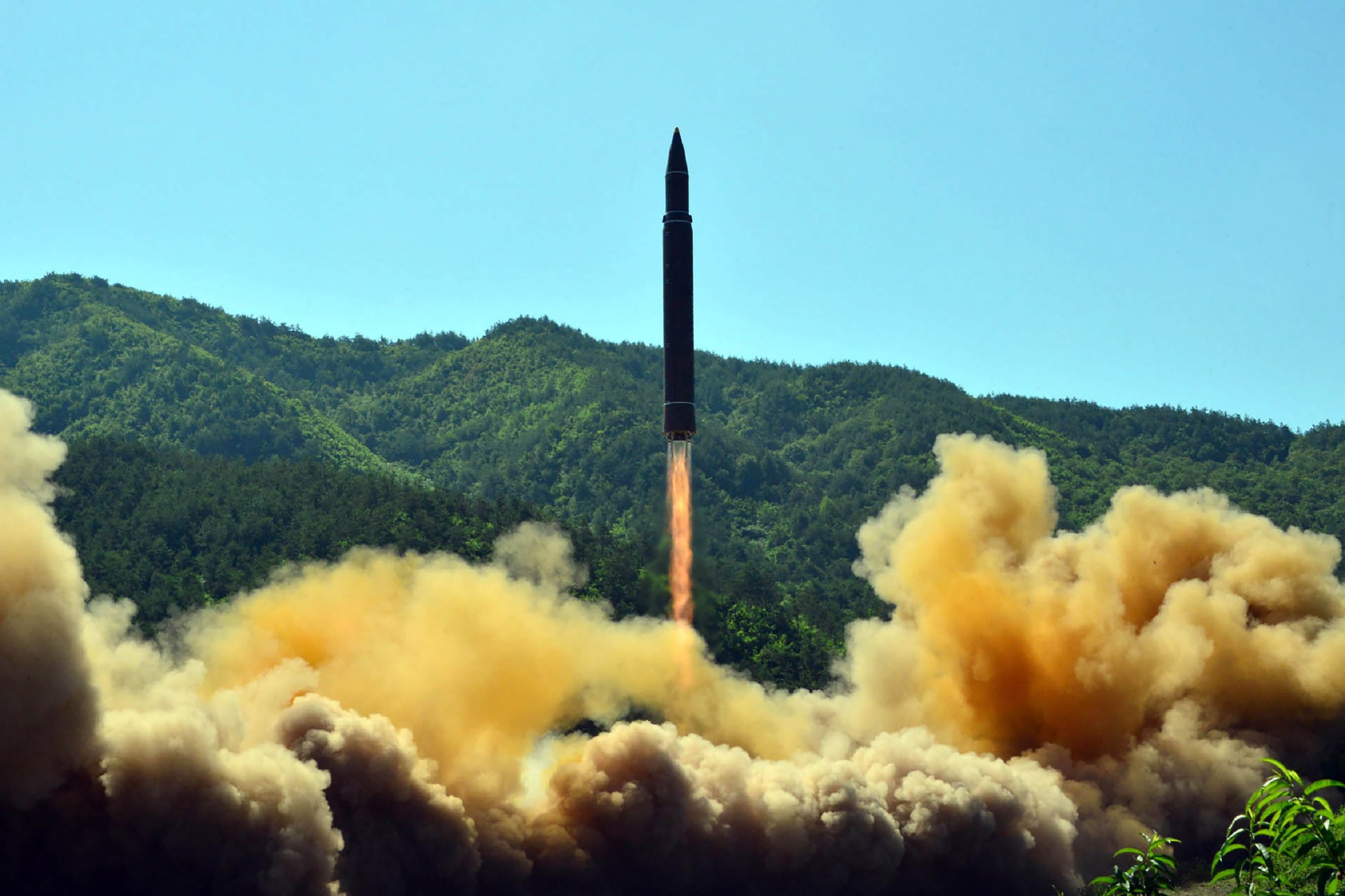 North Korea claims it has a missile that could reach the West Coast of the United States and plans to test it in the very near future, according to Russian lawmakers who visited the reclusive nation this week.
"They are preparing for new tests of a long-range missile. They even gave us mathematical calculations that they believe prove that their missile can hit the West Coast of the United States," Anton Morozov, a member of the Russian Duma's international affairs committee, told the RIA news agency, Reuters reports.
"In general, [North Korea's] mood is rather belligerent," Morozov added. "The situation, of course, demands the swiftest intervention of all interested states, particularly those represented in the region, in order to prevent wide-scale military action."
The CIA, South Korea and Japan have all speculated North Korea might conduct a nuclear test or missile launch on or around October 10—the anniversary of the establishment of the North Korean Communist Party. North Korea conducted its first ever nuclear test on October 9, 2006.
North Korea had carried out a series of missile tests over the course of the past year and its sixth nuclear test in early September, which has put the U.S. on high alert.
Some believe North Korea already has an intercontinental ballistic missile (ICBM) capable of striking targets on the U.S. mainland. Others question whether Pyongyang has actually developed the technology that would allow an ICBM armed with a nuclear weapon to successfully reach its intended destination.
"It is clear North Korea has the capability to build a missile that can range the distance to the United States, but North Korea has yet to demonstrate it has the requisite technology and capability to actually target and strike the United States with a nuclear weapon," General Paul Selva, vice chairman of the Joint Chiefs of Staff, said in late August.
President Donald Trump and North Korea leader Kim Jong Un have taken to trading insults as the U.S. considers how to deal with the North Korean threat. After Trump referred to Kim as "Rocket Man" and threatened to "totally destroy" North Korea during his first speech in front of the United Nations, the North Korean leader described the U.S. president as a "mentally deranged dotard."
Some in Trump's administration, including Secretary of State Rex Tillerson and Defense Secretary James Mattis, have tried to push for diplomacy but have frequently been undermined by the president's tweets and bellicose public statements. With that said, the U.S. has succeeded in increasing economic pressure on Pyongyang via sanctions imposed by the United Nations, which have even received the blessing of China—North Korea's top trading partner.
Meanwhile, Russia, which shares a border with North Korea, has become more vocal about the situation. Earlier this week, Russian President Vladimir Putin urged all parties involved to embrace diplomacy.
Former U.S. President Barack Obama—who's routinely butted heads with Putin (and Trump, for that matter)—also addressed the heightened tensions this week. Obama acknowledged North Korea poses a very "real threat" but implored both countries to favor dialogue over conflict.