Russia, Not North Korea, Greatest Threat to U.S., Says Pentagon's Top Military Officer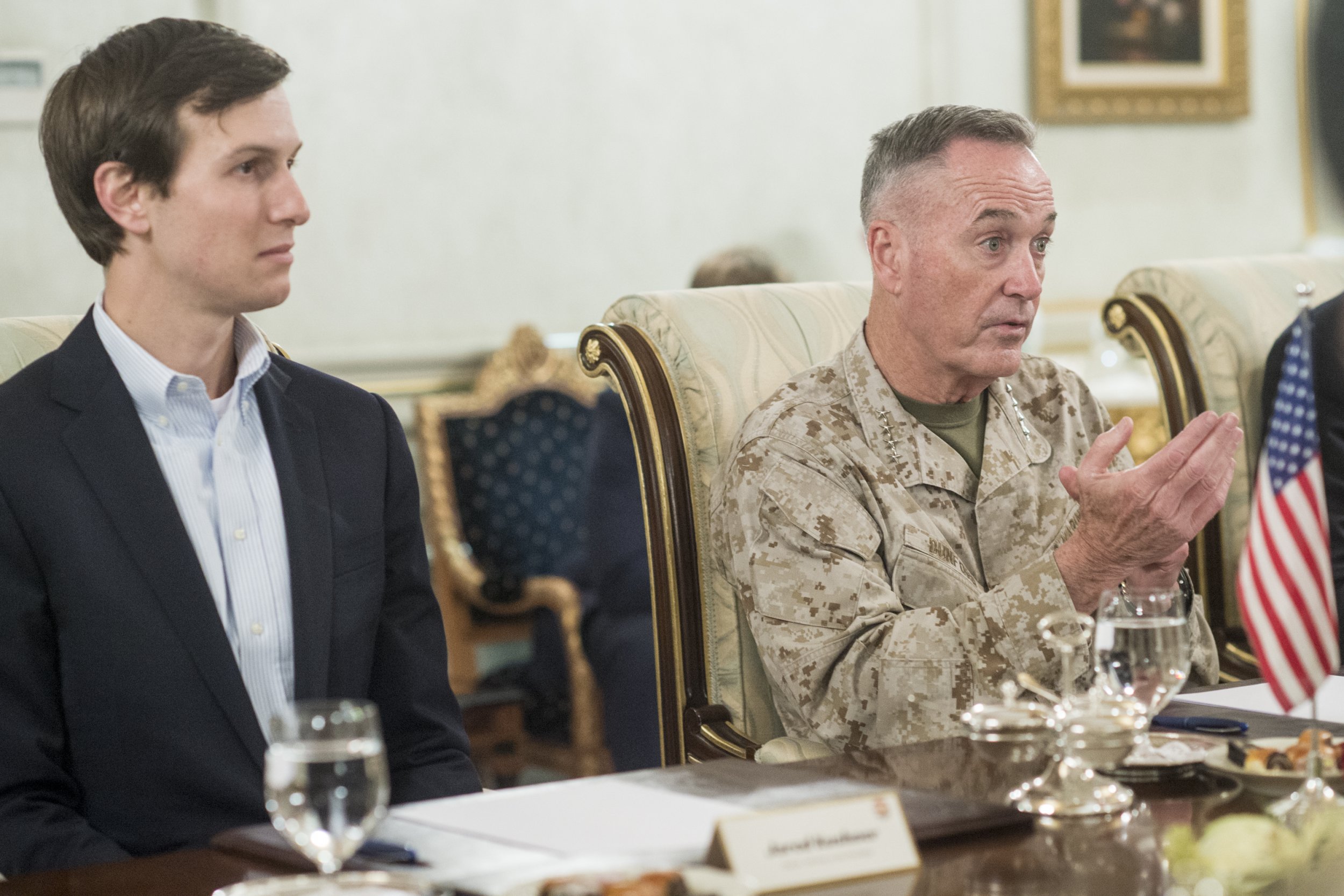 Russia, not North Korea, is the greatest threat to the United States, the chairman of the U.S. Joint Chiefs of Staff has said.
Speaking at the Aspen Security Forum in Colorado, Marine Corps General Joe Dunford listed Russia's military modernization program, its nuclear and cyber capabilities and its actions in Georgia, Crimea and eastern Ukraine as evidence of the security threat posed by the country.
Dunford's stance on Russia has not changed since a June 2015 Senate hearing ahead of his appointment to the chairman position. Secretary of Defense Jim Mattis, who told Congress in January that Russia was the "principal threat" for the U.S., also named North Korea as the "most urgent and dangerous threat" in a statement to the House Armed Services Committee quoted in Reuters.
General Dunford said the U.S. faces myriad of security threats, with North Korea being the most urgent concern. "We don't have the luxury today of singling out one challenge," the chairman said on Sunday, quoted in a statement from the Department of Defense.
Pyongyang has persisted in testing missiles with the potential of reaching Alaska or Hawaii, despite President Donald Trump's pledge in January that Pyongyang "won't be allowed" to further develop its nuclear technology.
According to Dunford, North Korea would only be capable of launching a "limited" attack. "Kim Jong Un's regime is tied to a nuclear program, and what I can tell the American people today is North Korea is capable of launching a limited missile attack," Dunford said. "The United States military can defend against a limited North Korea attack on Seoul, Japan and the United States."
The top general argued in favor of diplomatic efforts to contain Pyongyang's nuclear threat, warning against the possibility of a military confrontation. "Many people have talked about military options [against North Korea] with words like 'unimaginable,'" he said. "I would shift that slightly to 'horrific.' It would be a loss of life unlike any we have experienced in our lifetimes. Anyone who has been alive since World War II has never seen the loss of life that could occur if there is a conflict on the Korean peninsula.
"It is not unimaginable to have military options on the Korean peninsula," he continued. "What is unimaginable to me is allowing a nuclear weapon to land in Denver, Colorado. My job will be to develop military options to make sure that doesn't happen."