Russia Not Ready to Lift North Korea Sanctions, Despite Donald Trump's Meeting With Kim Jong Un
In the wake of President Donald Trump's summit with North Korea's leader in Singapore, Russia said it still didn't think it was the right time to lift the international sanctions that have been crippling Pyongyang.
"The issue on sanctions against North Korea is not discussed at the moment at the UN Security Council," Russia's Deputy Foreign Minister Igor Morgulov told reporters Tuesday. "But we believe that if the situation on the Korean peninsula develops in a positive direction, the question on easing the sanctions may be raised."
The statement appears to mimic the language of US Secretary of State Mike Pompeo, who said recently that sanctions would not be lifted unless North Korea demonstrated "complete denuclearization." While the North Korean regime has pledged to denuclearize, it is unclear if that means the country is willing to give up all its nuclear weapons.
Trump signed an agreement with North Korean leader Kim Jong Un on June 12 in which both countries expressed their commitment to denuclearization. But the agreement lacked key details, including the definition of what denuclearization would mean or a timeframe during which it should happen. Many analysts have said that Washington and Pyongyang likely have opposing views of what denuclearization means.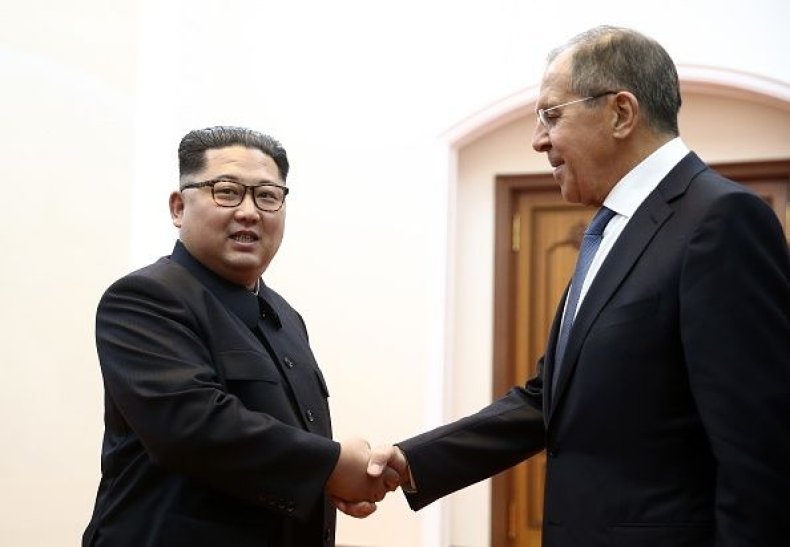 Nevertheless, Trump has appeared willing to make key concessions to North Korea that could encourage the country to wind down its nuclear program. The Trump administration announced Monday that all joint military exercises with South Korea would be put on hold while negotiations with Pyongyang continued. Trump also called the military exercises "provocative," mimicking language that North Korea has used for years to describe routine training exercises with South Korea's military.
Trump has also pledged to help North Korea develop economically if it gives up its nuclear weapons. China and Russia, two countries that have been accused in the past of helping North Korea circumvent sanctions, are expected to play an important role in North Korea's nuclear development if sanctions are eventually lifted. Russia has already started to take advantage of the relative peace on the Korean peninsula, announcing plans to build a pipeline that would bring natural gas to South Korea.
Moscow maintained friendly ties with North Korea even when the rest of the world shunned the country. But the country did announce that it would begin deporting North Korean guest workers in its far eastern regions to comply with UN sanctions.
Last week, Trump announced that North Korea was no longer a threat and that the country had a lot of potential.
It's unclear, however, whether North Korea did anything to dismantle its nuclear program after the summit ended. The country's leaders have said that it would dismantle a missile-testing facility. But an analysis by 38 North, a program of the US-Korea Institute dedicated to analysis of North Korea, demonstrated that the missile launch site had not been altered days after Trump's meeting with Kim.
"38 North has conducted a survey of the North Korea's rocket and missile launch and engine test facilities using recent high-resolution satellite imagery and has not yet identified any activity associated with the dismantlement of facilities at Sohae or any other test sites in North Korea," a report by the site said.