An explosion blew out windows and caused a fire at a huge Russian medical research center, one of only two in the world that stores the killer smallpox virus.
The blast at the State Research Center of Virology and Biotechnology, also known as the Vector Institute, in Koltsovo, near the Siberian city of Novosibirsk, injured one worker who suffered third-degree burns.
Local officials have told state-run media that the blast was probably caused by a gas explosion in a room on the building's fifth floor during repairs.
State news agency TASS cited Koltsovo city head administrator Nikolai Krasnikov as saying that no biohazardous materials were stored where the explosion and blaze took place and that there is no threat to the general population.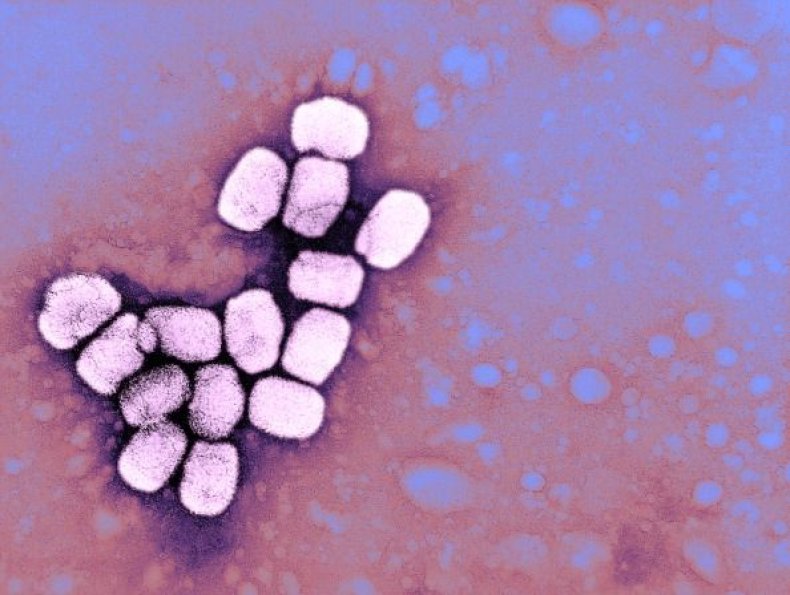 There is not yet any indication from independent media outlets that the population is in danger. Some 13 fire trucks and 38 firefighters were sent to the scene to extinguish the fire, which covered 300 square feet.
The facility was created in 1975 and housed biological weapons research during the Soviet era. Spread across dozens of acres, it employs thousands of workers.
It is considered to be one of the world's leading epidemiological research centers, developing an Ebola vaccine earlier this year, according to TASS.
In 2004, Ebola researcher Antonina Presnyakova died at Vector after pricking herself with a needle that had the killer virus. The New York Times reported that there was a delay of several weeks before the incident was reported to the World Health Organization, which meant the agency's scientists "could not provide prompt advice on treatment that might have saved her life."
The Bulletin of the Atomic Scientists cited a report from PBS that a high-ranking Soviet official who defected to the United States in the 1990s had claimed smallpox was shifted to the site to conduct bioweapons research.
The U.S. Centers for Disease Control (CDC) in Atlanta is the only other place which stores samples of smallpox, which was declared eradicated in 1980, having killed up to 500 million people in the 20th century.
In 2016, USA Today reported that there were safety concerns at CDC with shortcomings in its decontamination chamber amid concerns in Congress about how its lab is regulated and whether serious safety problems hare kept hidden from the public.
The blast in Russia comes shortly after another explosion at a facility conducting high-risk research. In August, a blast at a northern Russian military base in the Arkhangelsk region that killed at least five scientists, sparked fears of atmospheric radiation.