Chernobyl Comparisons Sparked by Secrecy Around Deadly Russian Nuclear Rocket Blast: 'We Got a Mini-Fukushima Right Beside Us and They Pretended Nothing Scary Happened'
Russian authorities face accusations of trying to cover up the true effects of a fatal rocket engine blast, the details of which are shrouded in mystery.
Five scientists died in last Thursday's explosion, of what was reportedly a new type of nuclear-powered cruise missile, on the White Sea coast in the country's Arctic north.
But uncertainty persists among residents in Severodvinsk, 25 miles east of the Nyonoksa test range, where radiation readings were elevated after the accident.
Neither Russia's defense ministry nor the state nuclear agency, Rosatom, mentioned the type of rocket that exploded during the test. In an opaque statement, Rosatom said that "an incident occurred" relating to the study of an "isotope power sources in a liquid propulsion system."
David Cullen, the director of Britain's Nuclear Information Service, said the explosion was probably caused by the failure of the experimental nuclear-powered cruise missile, known in Russia as the 9M730 Burevestnik and by Nato as the SSC-X-9 Skyfall, The Guardian reported.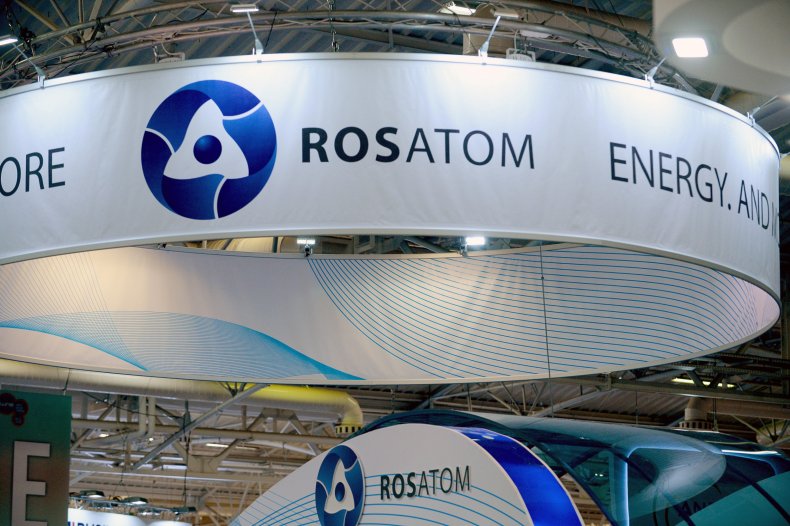 The weapon was announced by President Vladimir Putin in 2018 and was touted as having unlimited range and the ability to penetrate U.S. missile defenses.
Television broadcasts in Moscow were interrupted for nearly an hour on Thursday as viewers were warned to stay inside because "a strong wind is expected."
"Take cover in a building. Do not shelter or park under trees and rickety structures," said the warning, which was then taken offline before broadcasting was resumed, according to the newspaper RBC.
There appeared to be no further explanation. The independent Russian news outlet Meduza analyzed the coverage by state-run channels of the incident.
It noted that rolling news channel Russia 24 mentioned the incident 10 hours after the Rosatom statement, then five hours later NTV carried a 30-second report, while another five hours later, Channel One mentioned it for 36 seconds.
The relative silence and mixed messages prompted comparisons with the misinformation that followed the Chernobyl disaster in 1986.
"I'm not a critic of the government, but in this situation its behavior is ugly,'' Severodvinsk resident Dmitry Zhukov posted on social media platform Vkontakte.
"We got a mini-Fukushima right beside us and they pretended nothing scary happened," he said, according to The New York Times.
Residents of Severodvinsk, which has a population of 183,000 people, rushed to buy iodide, which can help limit the damage from exposure to radiation.
The BBC reported that Severodvinsk officials said radiation in the city reached 2 microsieverts per hour before falling back to 0.11 microsieverts, a level too small to cause radiation sickness.
Danil Kotsyubinsky from St. Petersburg has been pushing local officials for information. He told The New York Times: "Even if it is not as dangerous as it seems, we deserve to know."
Boris Vishnevsky, from the St. Petersburg City Council, said people deserved answers.
"People need reliable information. And if the authorities think there is no danger, and nothing needs to be done, let them announce this formally so people don't worry."
Adding to the mystery, Russian authorities have closed part of Dvina Bay on the White Sea to shipping for a month, which could be a move to prevent outsiders seeing the recovery of missile debris, Al Jazeera reported.
Meanwhile, President Donald Trump has given his view on the blast, tweeting on Monday: "The United States is learning much from the failed missile explosion in Russia. We have similar, though more advanced, technology.
"The Russian 'Skyfall' explosion has people worried about the air around the facility, and far beyond. Not good!"
However, Trump's view was dismissed by the author of the book Nuclear Nightmares; Bomb Scare, Joe Cirincione, who tweeted: "We are not 'learning a lot', adding: "We had a similar program long ago, but it was canceled in 1964 when it proved unfeasible and just plain nuts.
"In my professional opinion, Trump has no idea what he is talking about."