Russians Are Being Offered $7 to Fill Crowd at Major Putin Rally
Russian citizens have been seeing advertisements offering them money to fill a crowd at a Vladimir Putin rally, according to reports.
The Russian president is set to deliver a message to the Federal Assembly on February 21, according to the Telegram channel of the Russian publication Sirena.
The rally/concert is scheduled to take place in Luzhniki, in addition to a series of other events throughout the country. These events are also expected to be tied to the anniversary of the war in Ukraine.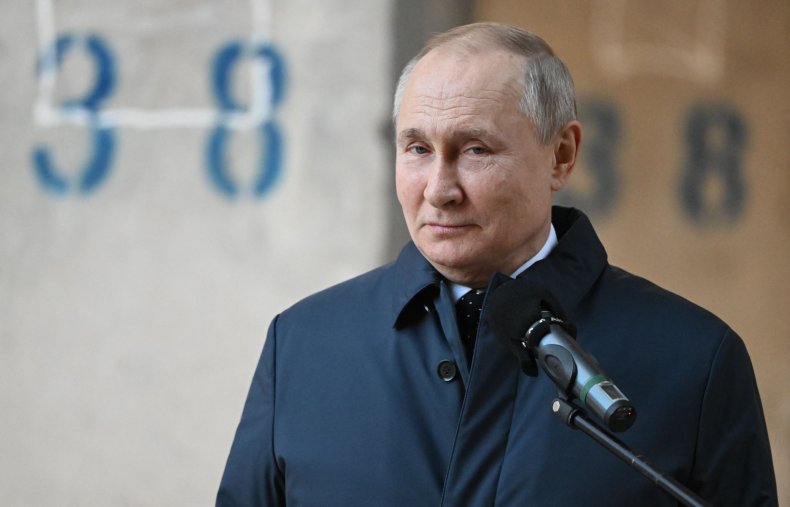 The advertisements have appeared on Russian Telegram channels as well as other social networks, according to a report by Meduza, a Russian and English language independent news website.
The extra-recruiting ad is offering a payment of 500 rubles ($7) plus merchandise, as well as listing some of the artists expected to perform.
An organizer of the event spoke to a Sirena correspondent and gave greater details regarding whether the artists named would be performing.
They said they were not entirely sure and added: "I'm just helping to recruit people. What they told me, I copied and threw it into the group, and then I can't tell you for sure."
This is not the first time Putin has allegedly used this strategy. In the past he has allegedly coerced or forced individuals to attend his rallies.
In 2012, 10 days ahead of the vote that would see Putin be elected as Russian President for a second time, tens of thousands of people filled Luzhniki Stadium for a campaign rally.
Police told the Russian RIA Novosti news agency that 130,000 people gathered at the 78,000-capacity stadium ahead of Putin's arrival.
Al Jazeera reporter Rory Challands commented on the massive crowd for Putin in comparison to his opposition but noted that some of those attending said they had been forced to be there.
Challands said: "There was a rally for the Communist party, a rally for the Liberal Democrat party, and also a rally being held by a TV presenter in Russia who is trying to mobilize the opposition.
"By far, the biggest was the one held for Vladimir Putin."
While admitting some people said they were genuinely there to support Putin, others had said they had been forced to attend at the behest of their employers or had come due to a promise of payment, according to an Associated Press report.
An NBC News report highlighted some of the comments those that were attending told AP.
"I came here with friends. They said they would pay each of us 2,000 rubles" a 21-year-old said, adding that he and his friends were brought into Moscow by bus from just outside the city.
Newsweek has contacted Russia's Ministry of Foreign Affairs for comment.