Russia Has Offered U.S. 'Menu' of Options to Improve Relations, But Is Not 'Optimistic'
Russia has presented the United States with a range of options as to how to improve ties between the world's top two nuclear powers that have suffered successive blows in recent years. But Russia also emphasizes that much work needs to be done bring bilateral relations back on track.
"Frankly, there are no reasons for being optimistic," Petr Svirin, spokesperson for Moscow's embassy in Washington, tells Newsweek.
With a U.S. presidential election just days away, Russia is once again dominating America's headlines, accused of a number of abuses from voter meddling to overseas aggression. Moscow denies all of it, arguing that, despite their troubled past, the ball is in Washington's court when it comes to making things right—regardless of who wins on Tuesday.
"We have repeatedly stressed that we are ready to work with Washington on any issue," Svirin said. "The main thing is that such cooperation should be built on the basis of equality, mutual respect and a balance of interests."
He added: "Our comprehensive proposals on normalizing bilateral relations are still on the table. It is a sort of a menu for Washington to make a choice from. We are ready to launch joint substantial work at any moment."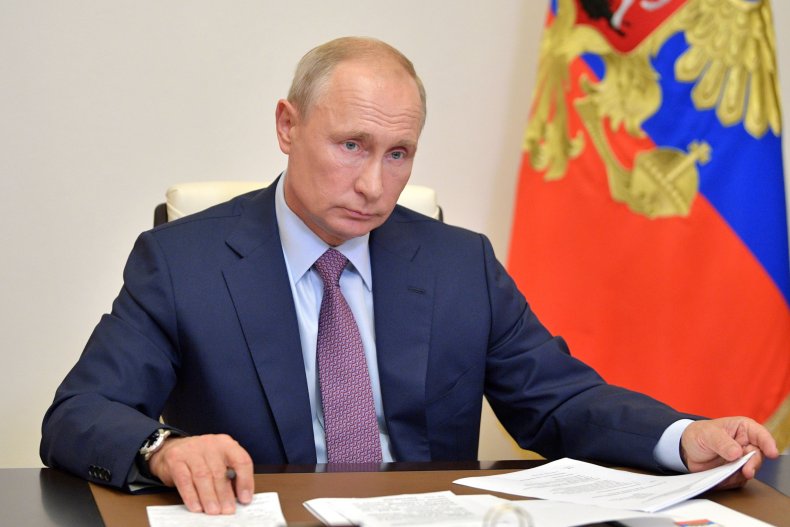 A U.S.-Russia reset has been a recurring theme for U.S. administrations dating back decades.
Since the dawn of the 21st century alone, when Russian President Vladimir Putin first came to power, U.S. Presidents George W. Bush, Barack Obama and Donald Trump have all set out to chart new courses when it comes to dealing with the former Cold War foe. In spite of these efforts, the two nations keep falling out.
The last U.S. election was mired with allegations that Russia had orchestrated an effort to influence the contest in favor of Trump, who ultimately won out. Democrats to this day allege that the president colluded with the Kremlin, but he denies this, as does Russia.
"Russia does not interfere in the U.S. elections and would work with any future president of the United States chosen by the American people," Svirin told Newsweek.
Many U.S. intelligence officials disagree. As does former Vice President Joe Biden who, if victorious in the 2020 presidential contest, has promised to take a tough stance on Russia, which he recently called "the biggest threat to America right now in terms of breaking up our security and our alliances."
Polls say Biden is the favorite to win on Tuesday—as they did fellow Obama administration official Hillary Clinton when she lost in 2016—and Russia is preparing for all eventualities. For Moscow, a hostile leader in Washington could mean more sanctions strangling the economy amid a global pandemic; stiffer opposition in international arenas like Ukraine and Syria; and a reinforcement of a longstanding ill-will against working with a country that for generations has embodied the adversary in American imaginations.
"A strong anti-Russian political consensus persists in America," Svirin said.
Many major problems faced by the international community require some sort of undertaking by Washington and Moscow. Both say they'd benefit from better cooperation. They just can't seem to figure out how.
"Some issues are longer-term, some can be fixed pretty fast," Svirin told Newsweek, noting that, "in recent years, we have repeatedly and at different levels made numerous suggestions on how to overcome the current bilateral crisis."
He identified a number of topics the countries have mutual interests in addressing. Among the foremost he identified were improving trade, economic cooperation, and people-to-people contacts.
Catastrophic COVID-19 outbreaks have also plagued both countries, with the U.S. hit worse than any nation on the planet and Russia too afflicted with record-breaking figures on a daily basis. Both countries have provided assistance to each other and further collaboration could accelerate efforts to defeat the coronavirus—especially as Russia already touts a vaccine, named the Sputnik V in an homage to the Soviet satellite that won the first phase of the space race.
The efficacy of the vaccine, which is being selectively distributed within Russia and among several other countries, has not yet been independently verified among the international scientific community.
And outer space remains a point of contention between the two powers. Russia and China have long sought the approval of stronger measures banning the deployment of certain space-based weapons systems. Washington has opposed these treaties while at the same time accusing Moscow and Beijing of militarizing the so-called final frontier.
There's also room for improvement in the countries' interactions on culture, science, fishery and the Arctic, another once-restricted frontier quickly becoming accessible due to climate change and technological improvements pioneered by both the U.S. and Russia.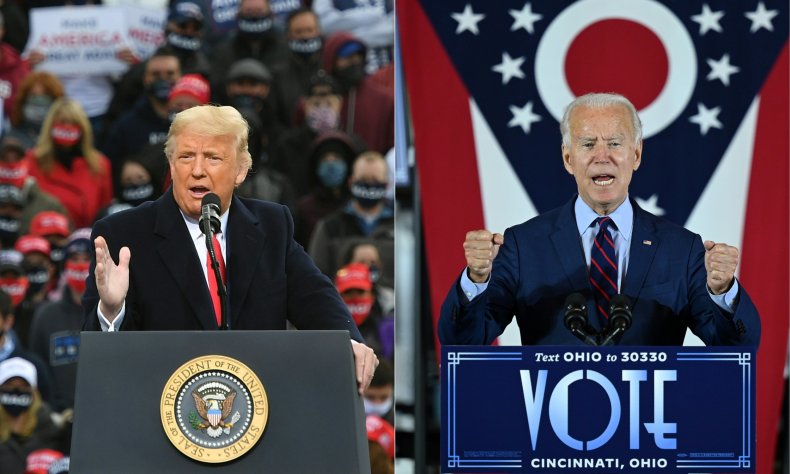 The future of U.S.-Russia coordination in these fields is deeply unpredictable, even despite the rhetoric of the two men vying for the White House.
Trump's promise to repair relations with Russia never gave way to any true transformation of their ties. And while Biden promises to take on Moscow, he does leave room for another crucial area of cooperation: arms control.
The Trump administration's exit from the Intermediate-range Nuclear Forces (INF) Treaty last year left only one standing nuclear weapons deal between the U.S. and Russia, the New Strategic Arms Reduction Treaty, better known as New START. The agreement—which sets limits and mutual inspection and verification measures for the two countries' nuclear arsenals—is set to expire in early February if not extended.
So far, Washington and Moscow have not been able to reach a solution. While Trump fights for a bigger, comprehensive agreement, Biden has said he would immediately renew the deal, as Putin has repeatedly offered.
In any event come Tuesday, both Trump and Biden see Russia as a priority. And if they plan on working with Moscow, they'll need to rebuild trust to establish the foundation for such a relationship.
"Whoever wins, the new administration will have to deal with a huge number of problems in bilateral relations," Svirin told Newsweek. "They can not be addressed overnight. Political will and time are needed from both sides to create a more or less stable basis for cooperation."