On Friday, Russia lost its "most favored nation" status with the United States, joining only two other countries in not having the status, as the world attempts to further alienate Russia as it continues to attack Ukraine.
President Joe Biden announced the United States would take away the benefits of being a "most favored nation" from Russia, a move that opens the door to hit Russian imports with tariffs. Russia's economy is already suffering from the economic sanctions the world has imposed as retaliation for Russia's invasion of Ukraine and the White House called Friday's action another "serious economic blow."
Aside from Russia, only Cuba and North Korea are the only countries that do not have most favored nation status with the United States. Most favored nation status, formally referred to as permanent normal trade relations in the United States, gives countries specific trade advantages, including reduced tariffs on imported goods.
The move has bipartisan support in Congress and Biden championed the move for helping to make Russia a "global economic and financial pariah."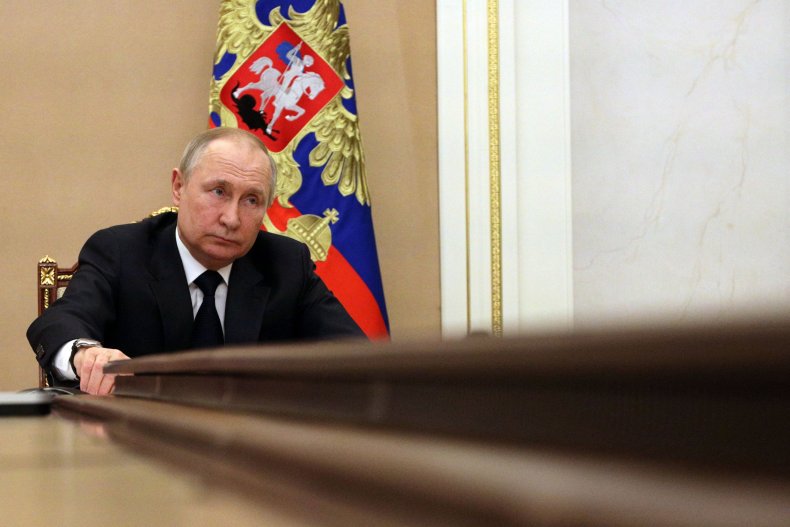 Ed Gresser, vice president and director for Trade and Global Markets at the Progressive Policy Institute, doubted the loss of status would have a significant impact on Russia. In an online post published ahead of the announcement, Gresser argued that the move is mostly symbolic because Russian imports are predominately natural resources. Gresser said the tariffs under the Smoot-Hawley Tariff Act of 1930 on natural resources are "rarely high" and often zero.
Along with revoking the most favored nation status, Biden announced on Friday that he was signing an executive order that would prohibit the importation of several "signature sectors" of Russia's economy. That includes seafood, spirits, and non-industrial diamonds.
"This will deny Russia more than $1 billion in export revenues and ensure U.S. citizens are not underwriting Putin's war," the White House said.
The White House left the door open to put more bans on goods imported from Russia and also put in place a ban on exporting luxury goods. The United States exports about $550 million worth of luxury goods to Russia, including jewelry, apparel and vehicles, and the White House said the elites who "sustain Putin's war machine" shouldn't be able to reap benefits of a system that "squanders the resources of the Russian people."
Russian President Vladimir Putin criticized the sanctions being put on Russia, accusing the United States of engaging in an "economic war." However, the sanctions haven't forced Putin to pull back on his attacks in Ukraine and Putin declared that Russia would come out stronger. He also attempted to push the message that the sanctions weren't a result of the invasion of Ukraine and would have happened regardless.