Russia to Open Arctic Military Drone Base 420 Miles off the Alaskan Coast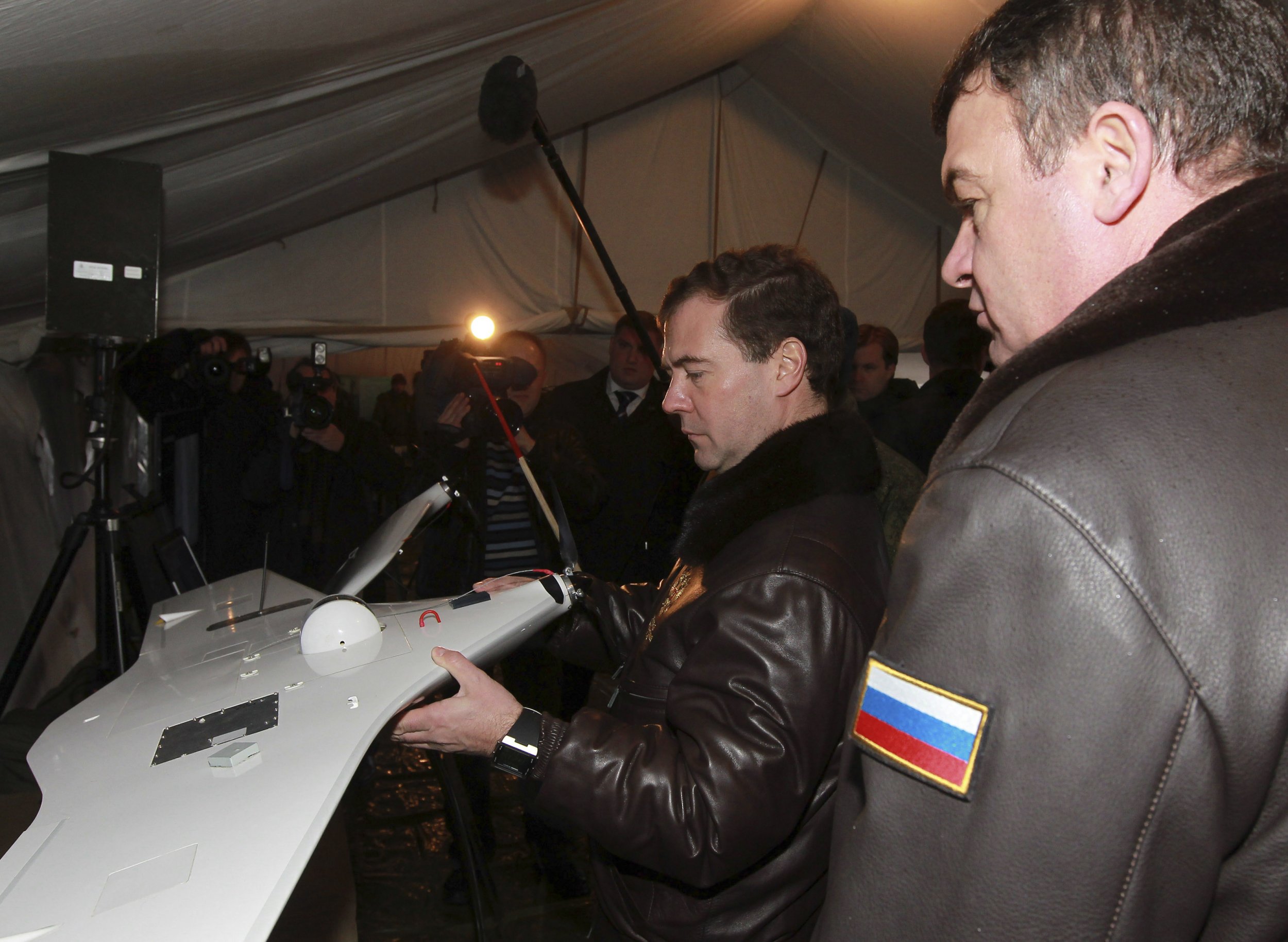 Russia has announced plans to build a drone base for military reconnaissance in a town just 420 miles off mainland Alaska and just over 300 miles off the US state's St Lawrence Island, Russia's state news agency reported on Thursday.
"The command of the eastern military district in charge of the military development of the Arctic zone has moved forward with plans to form an unmanned aerial vehicle division," Alexandr Gordeev, spokesperson for the district said.
Gordeev explained the base will be stationed around the Russian town of Anadyr, considered the administrative centre of the country's eastern-most region of Chukotka and currently recruitment is underway for experienced personnel to be sent there.
According to Gordeev beside functioning as an air drone base, the facility will also be equipped with other "mobile units" operated by entirely by professional servicemen as opposed to conscripts, who still make up a large proportion of Russia's ground forces.
The new base's key objective will be to provide air reconnaissance for the Russian navy in its eastern waters which directly border U.S. waters.
Since last year Russia has been in an ongoing territorial dispute with Canada over both countries' presence in the Arctic. Following an appeal from Canada to the UN for increased control over the Arctic, which the North American nation currently shares with Russia, the US, Denmark and Norway, Russia responded by strengthening military presence in its regions close to the North Pole.
The stretch of land known as the continental shelf which remains out of the reach of any of the five countries is speculated to be rich in gas and oil.
This latest move is also part of a long-term strategy on Russia's part of modernising its military with unmanned air vehicles. General major Edward Cherkasov also announced today the armed forces' Chemical Corps is also developing a drone programme.
Moscow intends to modernise its specialist branch, which deals with chemical, biological and nuclear threats, by updating 70% of its facilities to improve efficiency of operation and long distance reconnaissance, Cherkasov added.
Last month, Russian armed forces presented the latest addition to their drone arsenal in the form of the "weatherproof" Zala 421-08M, developed to be easily carried by land infantry and remain airborne for up to 100 hours at a time.
Larger drones for the Russian military are also under development, with a 30kg version of the Zala which can stay airborne for longer carrying more weight, while earlier this spring Russian state television unveiled a long endurance, army drone with the capability of performing strike missions called the UAV Altius 001.
The announcement comes a day after the Russian air force announced that it plans to fly patrol missions around the world, including sending bomber flights above the Gulf of Mexico. According to NATO, Russian incursions into European airspace have increased by 300% in the last year, with bomber flights spotted as far west as Portugal.
Safety concerns over the military posturing have been raised after a Russian reconnaissance plane with its transponder turned off came within 90 metres of a passenger jet taking off from Copenhagen airport.