War in Ukraine: After American Dies in Rebel Territory, Russia and Kiev Argue Over More Peacekeepers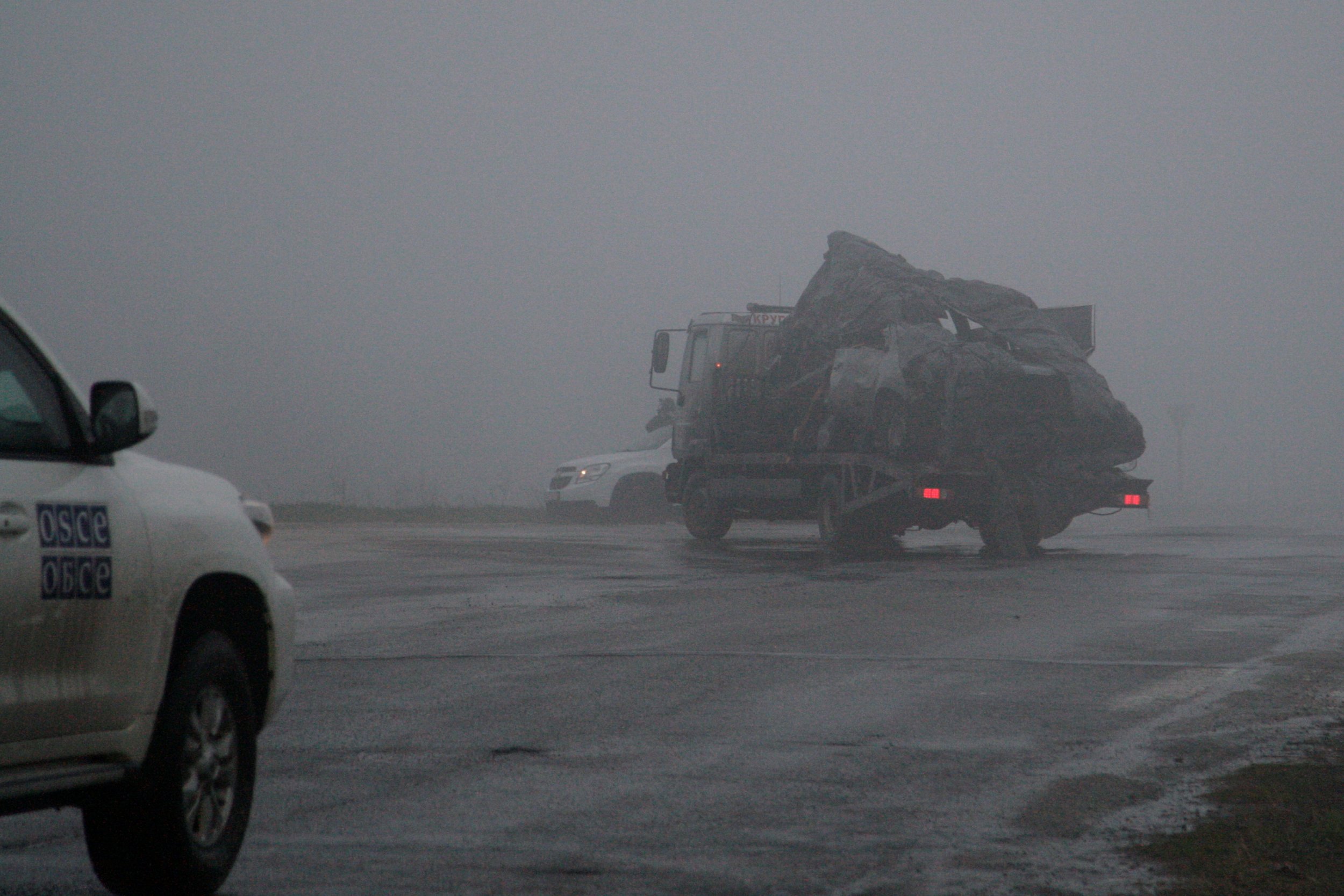 Russia opposed Ukraine's latest call for international peacekeeping troops to be deployed in eastern Ukraine after a U.S. citizen was killed by a blast in militant-held land.
U.S. paramedic Joseph Stone died Sunday after a violent explosion rocked the vehicle he and several of his colleagues were aboard while traveling into territory in the Luhansk region held by Russian-backed separatists. Stone is the first casualty of the international monitoring mission in east Ukraine by the Organization for Security and Cooperation in Europe (OSCE), which tracks violations of the ceasefire on both sides of the line of contact.
While the incident prompted Kiev to renew its call for the international community to help regulate the insurgency on its land, which it alleges Russia is directly orchestrating, Russia's Foreign Minister Sergey Lavrov opposed the idea. Instead, Lavrov accused Ukraine of seeking to "suspend responsibility" from itself to uphold the ceasefire deal agreed in Belarus, Minsk in 2015, Russian news channel RBC reported. He said all parties, including Russian-backed rebels, would need to agree to the deployment of a new mission.
Read More: A look inside the world of Ukraine's women warriors.
"Shouldn't we find out what it was (that caused the explosion)," Lavrov said. "A landmine leftover from some time ago? Perhaps a radio operated explosive?"
Lavrov's comments appeared to clash with ones made by OSCE head Lamberto Zannier, who spoke alongside him Tuesday while complaining that the organization's mission has not been viewed with much authority. "Undoubtedly we will remain in Ukraine but work must be carried out towards raising security," he said.
The deputy head of the OSCE's mission to Ukraine had previously said the explosive that killed Stone was likely a landmine that had been recently planted because the road was one previously used by the OSCE without problems.
The body of the deceased Stone, reportedly a 36-year-old native of Tucson, Arizona, according to local media, will be flown to the U.S. and buried there, the OSCE reported.