Russia Orders Surprise Test of Central Nuclear Base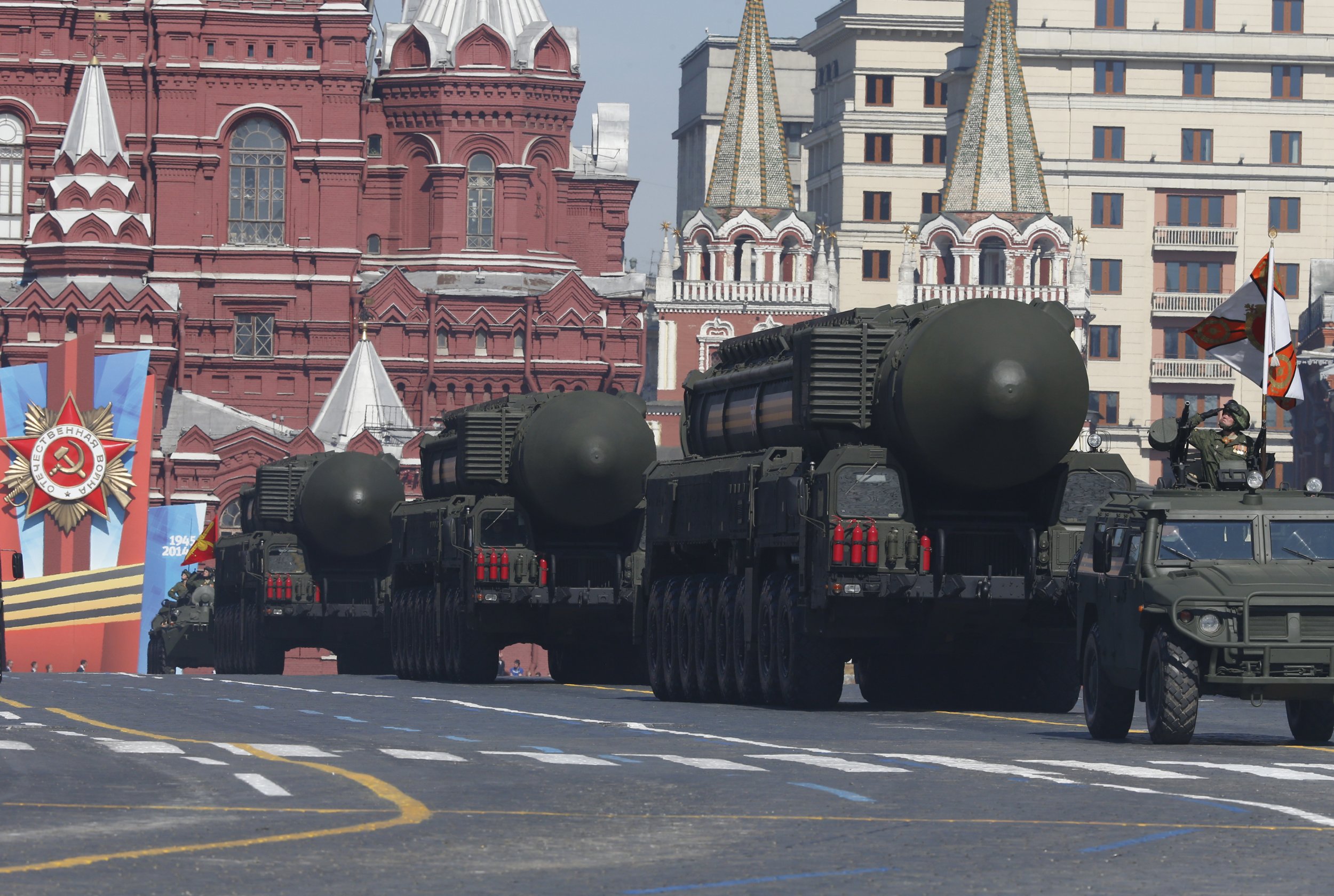 The Russian armed forces' strategic missile command (RVSN) have ordered a snap inspection of the state of the nuclear arsenal in one of the country's central military bases near the city of Yoshkar-Ola.
The surprise test, announced today by RVSN, will assess the condition of the intercontinental ballistic and nuclear missile units, as well as test the readiness of the nuclear facilities near Yoshkar-Ola in hypothetical emergency situations.
"During the tests, specific attention will be paid to matters of the command's preparedness to eliminate hazards in the event of an accident related to the nuclear weapons and also in the instance and it will test the emergency squad of the command," Colonel Igor Yegorov, the RVSN spokesman, told press.
While the tests will entail an assessment of the nuclear storage facilities, fire safety and general hazard-containment conditions of the Yoshkar-Ola RVSN base, according to Yegorov servicemen will also be given a rudimentary test on nuclear arms operation.
Yoshkar-Ola comes under the command of Russia's central military district, the headquarters of which are based in Ekaterinburg.
The colonel also highlighted to journalists that the Yoshkar-Ola RVSN complex is equipped with Russia's state-of-the-art Topol missile system, the intercontinental ballistic unit developed after the fall of the USSR to replace and reinforce Russia's Soviet-age technology.
Near the end of last month general major of the RVSN Andrey Burbin told press that all missile facilities in Russia will be overhauled almost completely by 2020, with current technology being replaced by new generation alternatives in the form of either Topol or Yars.
In January Yegorov told press the RVSN would perform more than 100 ballistic missile tests by the end of 2015.
At the beginning of the year, Russia ended its post-Soviet partnership with the U.S., which allowed Washington D.C. to assist in inspecting Russia's Soviet-era nuclear arsenal and offering assistance in securing it without the risk of a spillover, according to the Boston Globe.
Tensions between the West and Russia over Moscow's backing of separatist rebels fighting in Ukraine have also prompted Russia to pull out of the 2016 Nuclear Security Summit and issue frequent, public reminders of its nuclear arsenal in the form of drills and tests.
In February the RVSN held its largest missile, battle readiness drill, in which more than 30 missile command regiments took part.