Russia Outraged By 'Charlie Hebdo' Black Sea Airplane Crash Cover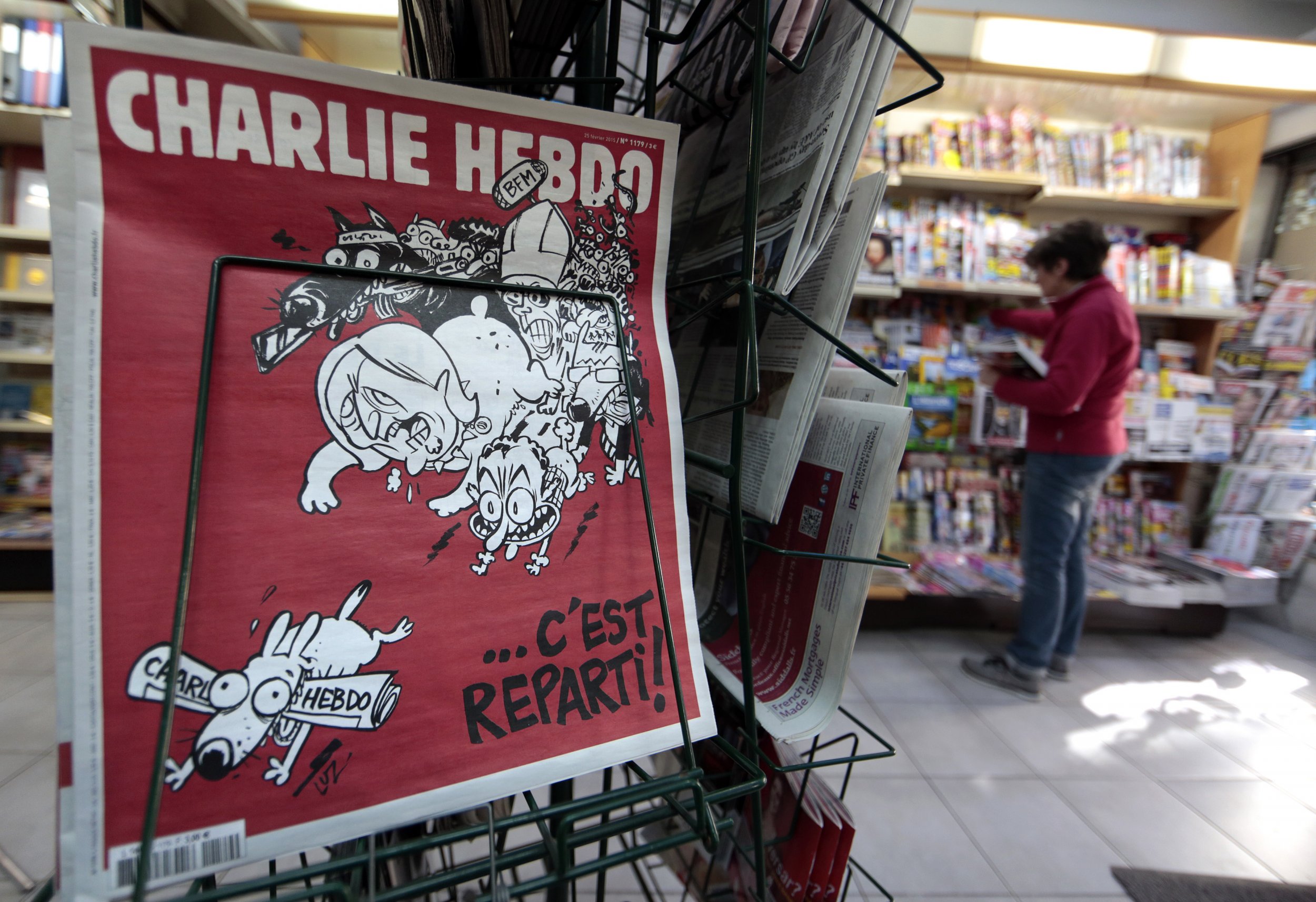 French cartoon journal Charlie Hebdo has once again outraged Russians, this time by mocking the airplane crash that killed Russia's Red Army choir in the Black Sea last week.
Why the military Tu-154 aircraft, which was carrying the choir and others from Russia to the deployment of Russian troops in Syria, crashed remains unclear. However, this did not dissuade Charlie Hebdo from prodding the news of the fatal incident for humor, publishing three cartoons about it.
One featured a caricature of a choir member singing "AAAAAAA" as the plane he is traveling in nosedives into the abyss; the caption declared that the Red Army choir had learned a "new repertoire." Another cartoon featured a drawing of the entire choir, stood at the bottom of the sea with the crashed plane in the background, singing to a school of fish, under a caption of "the Red Army choir conquers a new audience."
A third picture took a swipe at Russian President Vladimir Putin, showing the plummeting jet but lamenting that "Putin was not on board."
Ministry of Foreign Affairs representative Konstantin Dolgov called the caricatures "blasphemous."
"The staff of Charlie Hebdo have permanently crossed themselves out not only from the ranks of journalists but also from those of civilized people," he wrote on Facebook.
Igor Konashenkov, spokesman for the Ministry of Defense, went further in saying that "even paying attention to his vile garbage is demeaning to the normal person."
According to Konashenkov, if the cartoons are "a manifestation of the real Western values their propagators and advocates are doomed," the Interfax news agency reported.
He added that even Russians who had once supported the magazine's staff after its headquarters were attacked by Islamist militants in 2015, had "quieted down."