Russia Outraged At Charlie Hebdo Cover Depicting Sinai Plane Crash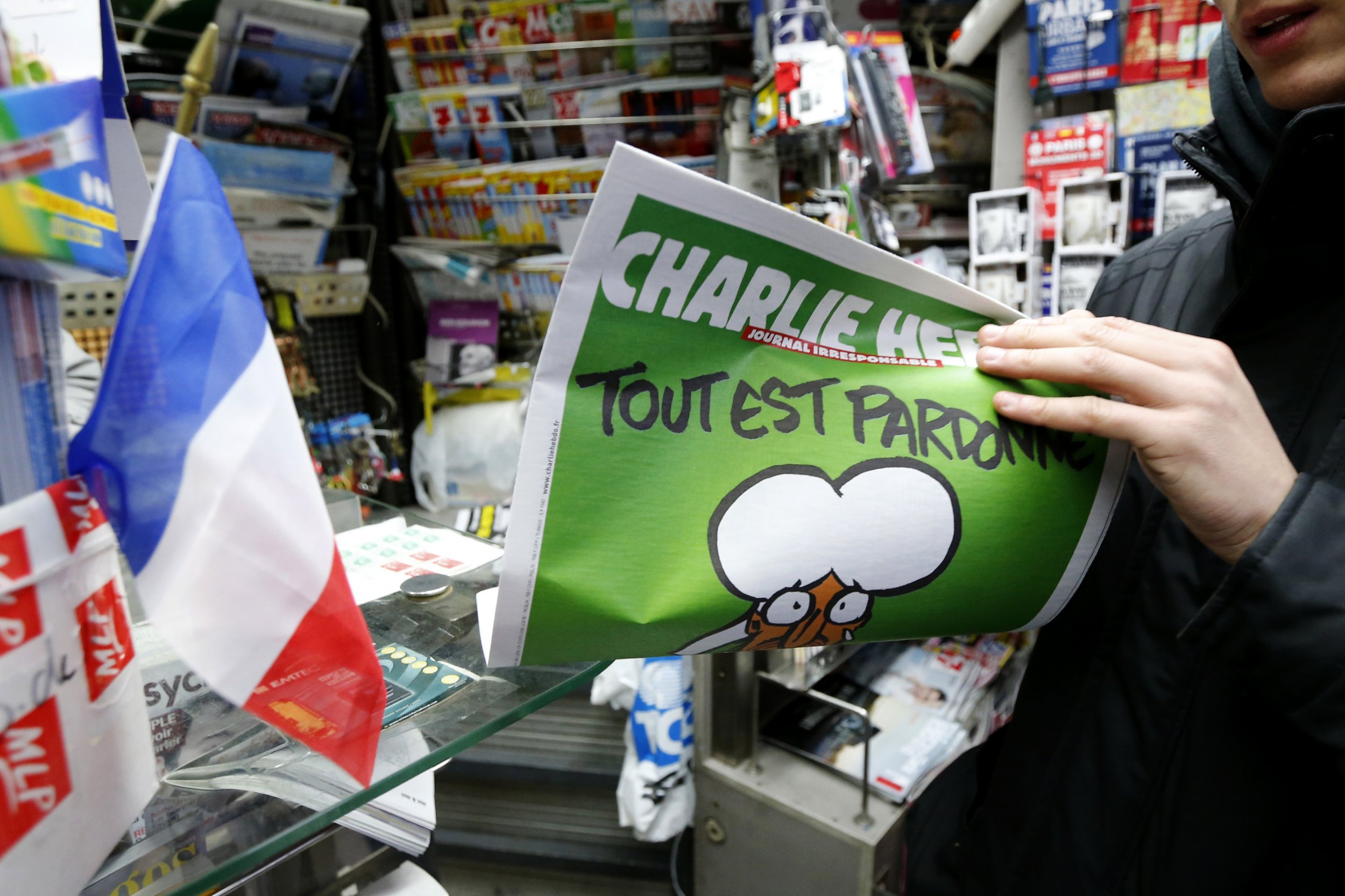 French satirical magazine Charlie Hebdo has once again prompted outrage in Russia by publishing a cartoon on its new cover that likens the crash of the Russian Metrojet liner in Egypt's Sinai peninsula to a sex act.
The latest issue landed on newsstands on Wednesday with a cover cartoon showing what appears to be the Russian A321 liner with a missile penetrating its tail. The caption reads "The crash in Sinai: Finally the sex tape."
The magazine, which often prints controversial depictions of current events, also published cartoons of the crash, which killed 224 people, in its issue last week. The cartoons were received with great offense in Russia: The Kremlin branded them "sacrilege" while members of parliament in Russia labeled the artists "scumbags" and called for a media campaign, mocking France.
Kremlin spokesman Dmitry Peskov said on Thursday evening that the Russian embassy in France had already received numerous letters from French citizens, apparently expressing their embarrassment at Charlie Hebdo's cartoons.
Konstantin Dolgov, the Russian government's human rights official, derided Charlie Hebdo as "poor in spirit" and said the magazine's cartoonists "firmly demonstrate that they have nothing to do with journalism or freedom of speech or with human morality."
Meanwhile lawmaker Alexei Pushkov, head of the Russian parliament's international affairs committee, told radio station Govorit Moskva that the editor of Charlie Hebdo "should finally be treated for severe pathologies."
Member of parliament Ivan Suharev, from Russia's nationalist LDPR party, published an open letter on the party website urging Russia's state prosecution to open a case against Charlie Hebdo for encouraging violence against Russian citizens.
The Russian Ministry of Defence published cartoons in response to Charlie Hebdo's depictions of the crash on its television channel Zvezda and its website. One of the cartoons depicts magazine editor Gérard Briard reading the magazine and laughing and saying: "Laughter extends life." Meanwhile the grim reaper is at his side, interjecting: "Not in your case, Gérard. Not in your case."
Members of Charlie Hebdo's staff are frequently subject to death threats and an attack on the offices in January by two armed militants killed 12 people, including staff and police officers.