Russia Is Overtaking the U.S. As the Dominant Middle East Force Thanks to Trump, Analysts Say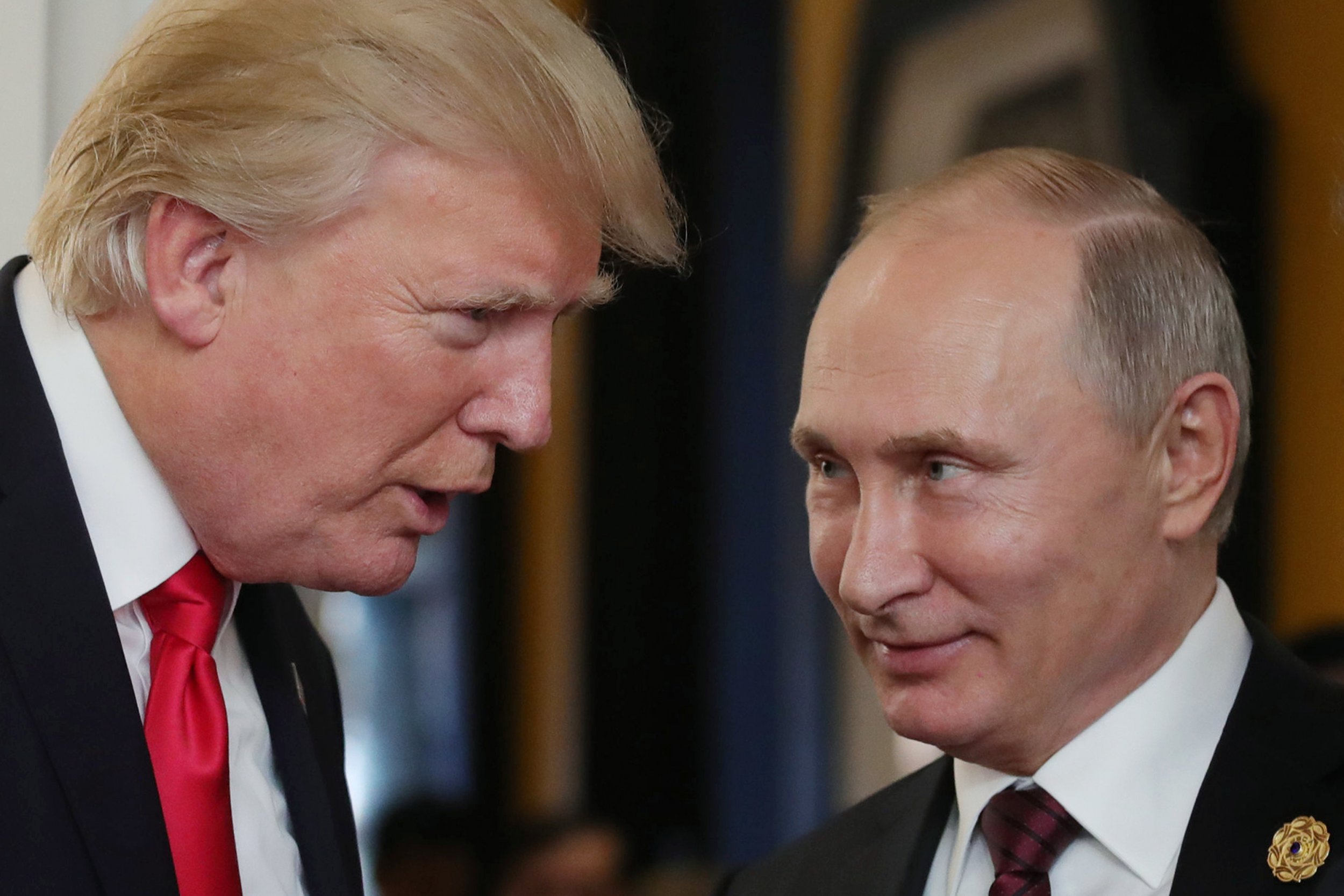 President Donald Trump's foreign policy is creating a path for other countries to exert control over the Middle East, according to analysts.
After the Trump administration announced its intention in December to move the U.S. embassy to Jerusalem and recognize the city as the formal capital of Israel, policy experts say the U.S. removed itself as a neutral party amid the ongoing conflict between Israel and the Palestinians. The decision earned sharp rebukes from other world leaders, including Turkish President Recep Tayyip Erdogan, who said the "biased" U.S. would never again serve as "a mediator between Israel and Palestine."
The foreign policy shift by Trump had followed decades of American presidents striving to conduct peace talks between Palestinian and Israeli forces who have long fought over land and international legitimacy. Both Israel and the Palestinians claim Jerusalem as their capital, but the international community had long abstained from choosing a side on the issue. With some nations now believing the U.S. lost credibility as a neutral force in the Middle East, there are various powers ready to enter the void—including Russia and China.
Hamid Reza Taraghi, a conservative Iranian politician, told the Los Angeles Times that "America is losing ground and influence" in the Middle Eastern region while "Russia, China and Iran are gaining ground."
If Russia tries to broker peace between Israel and the Palestinians, it would not be the country's first power play in the Middle East. Russia already had taken over Syrian peace talks to bring an end to the Syrian Civil War—a multi-faceted conflict between Syrian leader Bashar al-Assad and anti-government forces. Russia is a recognized ally of Assad, and Syrian rebels said that Russia ultimately wants to keep the president in power.
Still, there remains hope that the Russian-led peace talks could succeed where United Nations efforts have failed since 2014. Karimi Juni, an independent Iranian analyst, remarked that "Russia is celebrating its victory in Syria, and America is watching as an onlooker."
Nicholas Burns, a former American diplomat, told the Los Angeles Times that Russia's growing power is in part because Trump is considered "weak on NATO, Russia, trade, climate, diplomacy" and that as a result "the U.S. is declining as a global leader."
Russia's influence in the Middle East comes as Trump singled out Russia and China in a December 18 national security speech as "rivals" who want to "challenge American power, influence and interests, attempting to erode American security and prosperity."
As President Vladimir Putin recognizes his increasing global influence, he is proving more willing to take bold action in Ukraine, which has been previously condemned by the U.S. Putin suggested on December 22 that Trump's efforts to single out China and Russia as "rival powers" in his speech were aggressive actions that would be taken into account with defense plans.
"Russia has a sovereign right and all possibilities to adequately and in due time react to such potential threats," Putin told the state-owned TASS news agency.