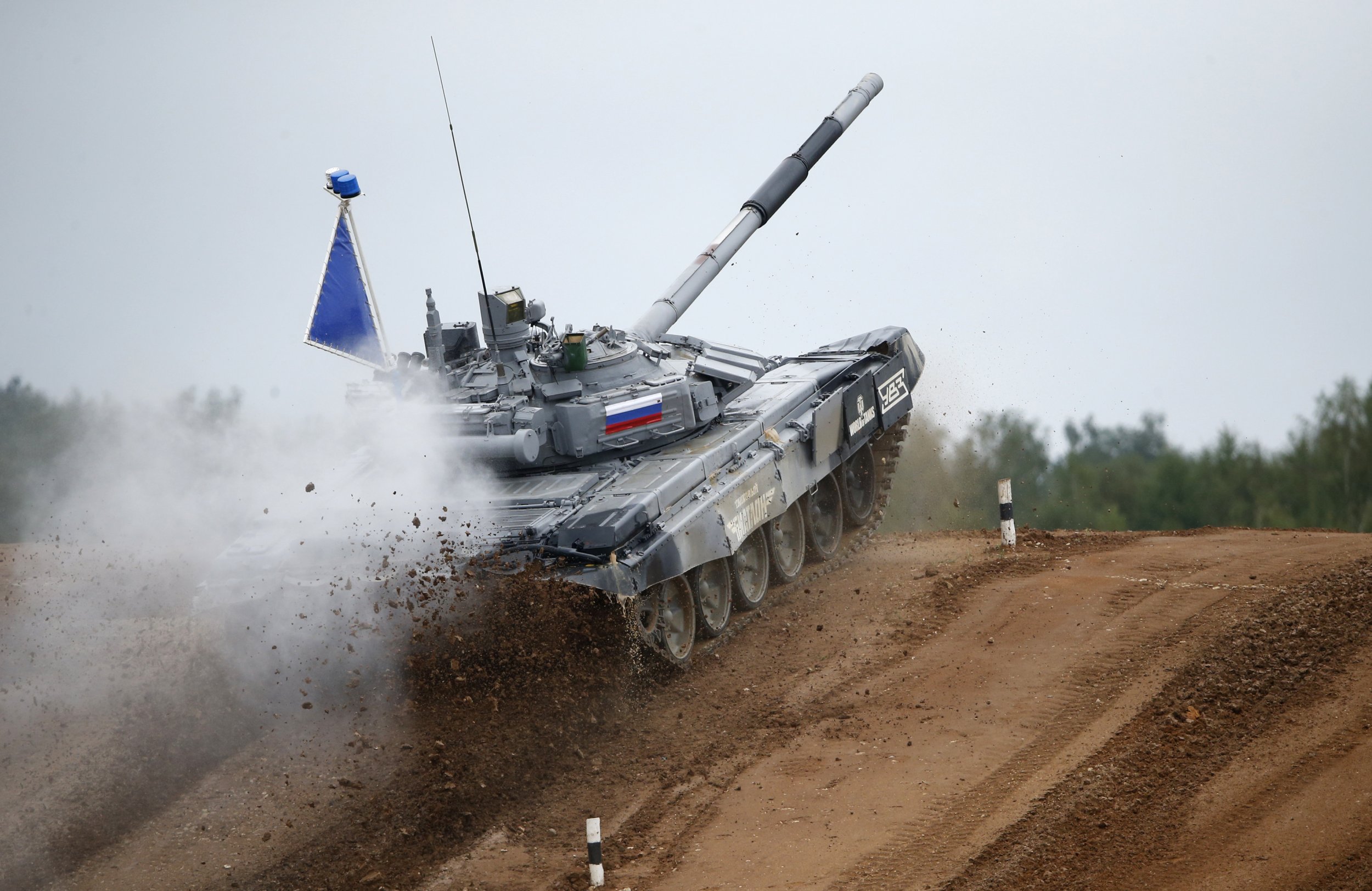 Russia has entered 42 of its best tank crews into its annual tank biathlon contest.
The mechanized sport combines racing tanks across obstacle courses, then competing in shooting accuracy. The biathlon was founded by the country's minister of defense, Sergey Shoygu, in 2013.
The tank brigade with the highest score hailed from Russia's Western Military District, while second and third place went from two teams from the Central Military District.
A Т-72B3 tank was the quickest around the track—18 tanks of its class, and 24 BMP-2 tanks, competed on the specially-designed obstacle course.
Over 5,000 people watched this year's three-day competition—which Shoygu set-up to select the best personnel to represent Russia in the annual World Army Games, held each summer, state news agency Itar-Tass reported.
The winning team automatically qualifies to represent Russia in the World Army Games, held outside Moscow in July/August. The competition sees Russia invite countries to square-off in over a dozen disciplines, including a tank biathlon.
The other challenges number military activities for infantry, air force and navy staff and include military boat racing and an "Aviadarts" show in which military aircraft compete in performing complex maneuvers in the air on command.
In 2015, Russia won with a commanding advantage over other countries and is favorite to repeat the triumph this year.