Russia Announces Plans for Permanent Naval Base in Syria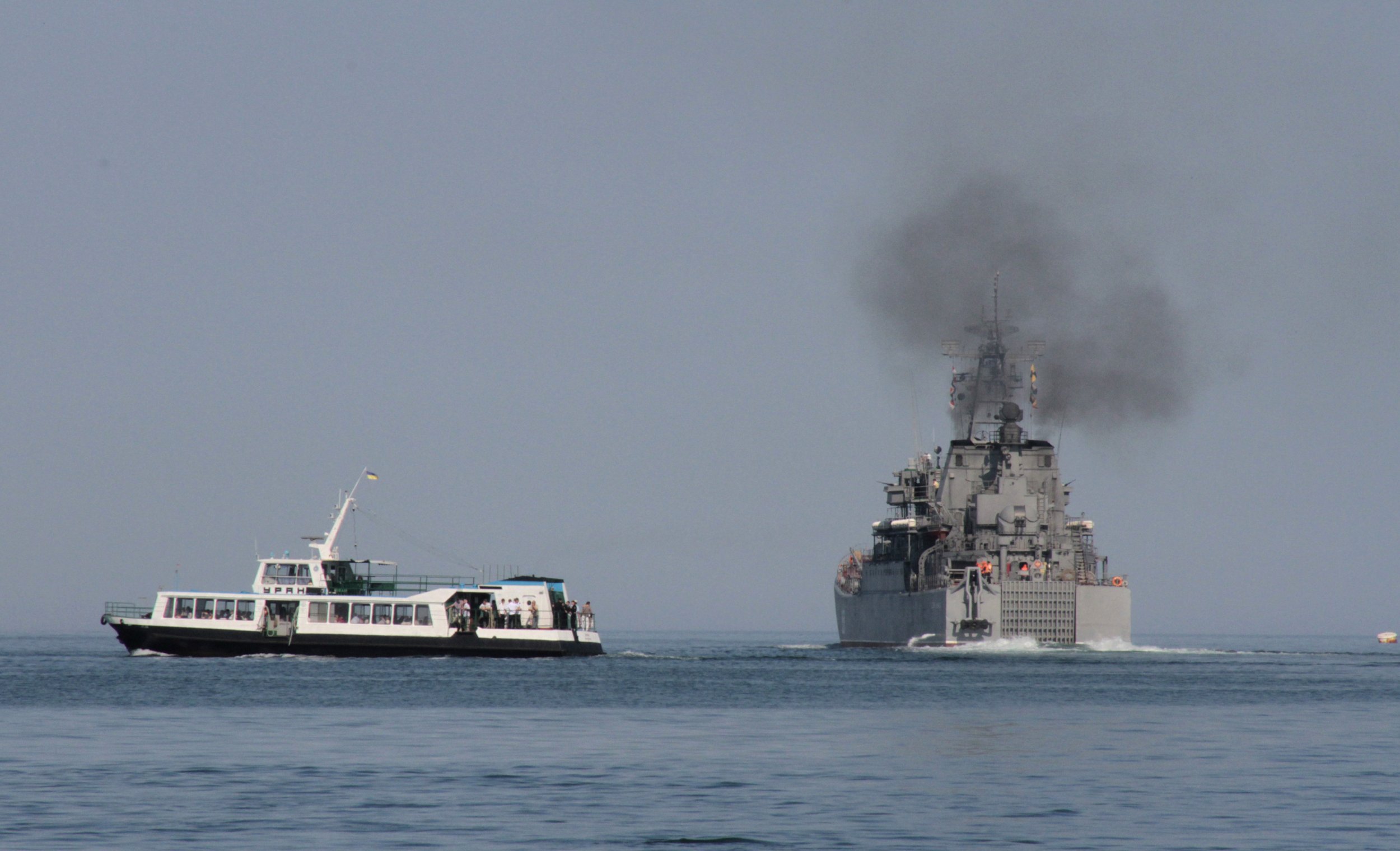 Russia is on the verge of sealing a permanent naval base in Syria, upgrading its Soviet-era supply port in Tartus, the second largest port city in Syria, Deputy Minister of Defense Nikolay Pankov said on Monday.
The Ministry of Defense confirmed the delivery of S-300 anti-aircraft missiles to Tartus last week, at a period of rising tensions between Russia and the U.S.-led coalition in Syria. The move also came shortly after Pankov claimed that Russia is considering reviving defunct Soviet facilities in Africa, Southeast Asia and Latin America.
The port has been a Kremlin-operated facility in the Mediterranean since 1971 and has received defense capabilities since the beginning of Russia's military campaign in Syria last year. Pankov did not say what additional enhancements would be made to the port, though Russia's Ministry of Defense has already confirmed reinforcements in Tartus and hinted at extending military influence abroad, elsewhere.
"On Syrian territory in Tartus we will have a naval base on a permanent basis," Pankov said at a meeting in Russia's upper house of parliament. "The relevant documents are being prepared as we speak and they will be submitted for interdepartmental approval."
The proposal is nearly drafted and Russian lawmakers will soon be asked to ratify the document, Pankov said during the meeting.
Igor Sutyagin, Russian military expert at the Royal United Services Institute (RUSI) says the upgrade is bound to involve a permanent deployment of Russian land and sea forces.
The current set up consists of "two piers and a workshop," according to Sutyagin, while a permanent base will likely include a system of surrounding land and air defenses, as well as a permanent deployment to handle approaches to the base by water.
"That is not necessarily hollow rhetoric—I think it is rather serious," Sutyagin says. "Now they plan to have all the necessary elements."
Sutyagin estimates a battalion of marines, a company of Russian naval special forces and a squadron of up to four patrol ships will be among the deployments. Other capabilities will include Bastion anti-ship missiles, the already deployed S-300 missiles, as well as support personnel such as engineers and communications units.
"That will be the base—not just two piers plus one rusty workshop," Sutyagin says.
Russia's intervention in Syria has managed to strengthen the faltering regime of its ally President Bashar al-Assad, but has put it strongly at odds with the U.S., as the two countries struggle to find common ground on how to restore peace in Syria.
Over the weekend, Russia vetoed France's proposed U.N. Security Council resolution on Syria due to Moscow's opposition to halting airstrikes on Islamist forces fighting Assad in Aleppo. But Russia's own proposal, which required no end to airstrikes, failed to win even half the votes it needed to pass.