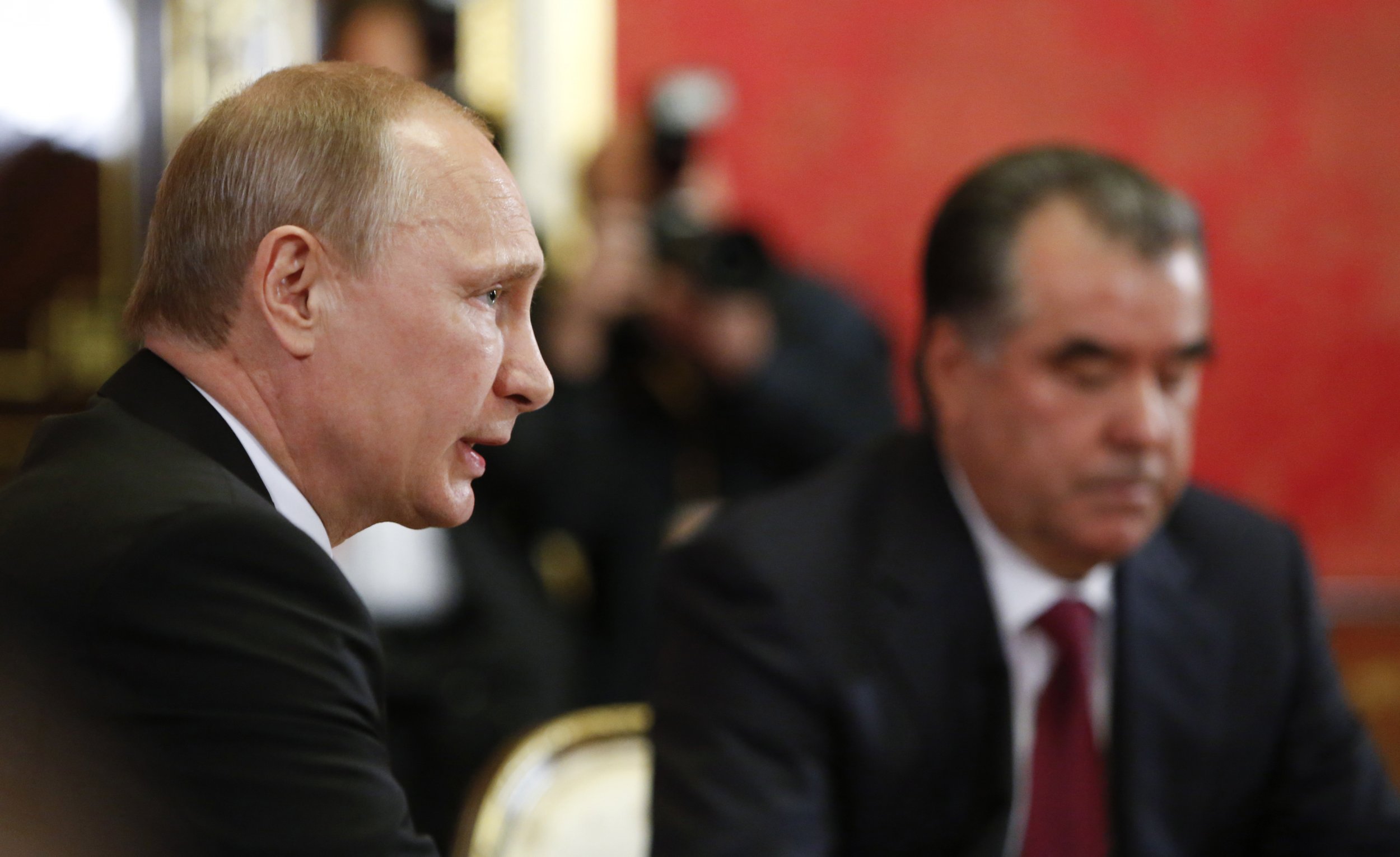 Russia is preparing to deliver $1.23 billion in military aid and equipment to Tajikistan, a Russian general staff member told the newspaper Kommersant, according to reports in several Western publications.
The news comes after a meeting of the Collective Security Treaty Organization in Dushanbe, Tajikistan this week. CSTO is described by the Moscow Times as a "loose Moscow-led security alliance of several former Soviet states." The Kremlin is the primary funding source for the organization's military operation.
The aid will include communication systems, small arms, ammunition for aircraft and air defense launchers, according to the Interfax News Agency.
Russia says the military aid is to be used for the purposes of combating the Islamic State, which it says is a growing threat in Tajikistan.
In 2013, CSTO signed an agreement "on providing aid to the Republic of Tajikistan to strengthen the Tajik-Afghan border," according to the Eurasianet Organization. "Behind the scenes, Tajikistan is reportedly complaining about the failure of some group members--notably Russia--to deliver on the promises of military aid that they've made," Eurasianet correspondent Joshua Kucera wrote in a report on Thursday.
While Tajikistan felt underserved by CSTO and its primary power, Kucera argues that "Russia used the occasion to sound the alarm about the gathering threat of Islamist militants in northern Afghanistan."
According to Eurasianet, Igor Frolov-Lyakin, Russia's ambassador to Tajikistan, claimed Taliban and ISIS fighters were stationed near the Tajik-Afghan border. According to theKommersant report, as translated by the Moscow Times, Russian foreign minister Sergei Lavrov said ISIS fighters attempted to pass through the Tajikistan border with Afghanistan.