School Children Hospitalized after Suspected Pepper Spray Poisoning
Russian authorities are investigating the circumstances surrounding the poisoning of 11 children who were victims of a suspected pepper spray attack at school.
The children at school Number 26 in Novokuznetsk, a city located around 2,000 miles south east of Moscow, in Siberia's Kemerovo region, were taken to hospital after the incident on Wednesday morning, according to news agency Tass.
Doctors have said that the children were in a mild condition and medics and ambulances had remained at the school for a while after the incident, which local media reports said happened on the building's third floor.
Initially, teachers and students had complained of having sore throats and 97 people, including six adults, had to be evacuated from the school.
Tass reported that the city's mayor, Sergei Kuznetsov had said that one student had brought a gas canister to the school. "Previously, one of the students in the school had been playing with a gas canister," he said, according to the agency.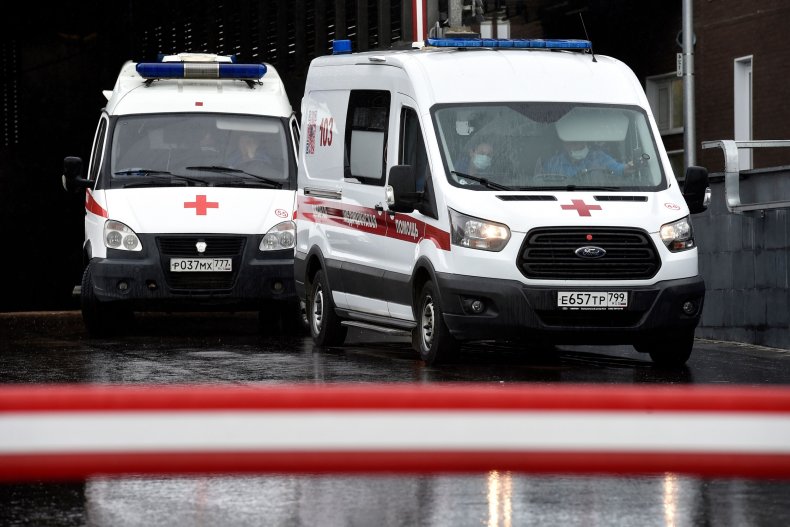 Russia's prosecutor's office and investigative committee are both investigating, RIA Novosti reported.
The Kemerovo department of Russia's Ministry of Internal Affairs said in a statement that "unknown persons had sprayed an unidentified substance" at the school.
"According to preliminary data, pepper spray was sprayed in one of the premises of the school. An inspection is being carried out, according to the results of which a decision will be made in accordance with the law," it added.
Meanwhile, the press service of the regional Ministry of Education told Interfax in a statement that air samples had been taken and that "no hazardous substances were identified." It said that following checks, schoolchildren were able to return to classes.
The agency also reported that prosecutors said that, "if violations are detected, comprehensive response measures will be taken."
Newsweek has contacted the Kemerovo department of Russia's Ministry of Internal Affairs for further comment.
This week, authorities in the Pskov region in the west of Russia launched an investigation after four schoolchildren in the city of Velikiye Luki were hospitalized after a physical education class, although poisoning was not a factor, Izvestia reported.
In Siberia this month, police launched a probe after 10 students at a construction college in the city of Komsomolsk-on-Amur in the Khabarovsk region were hospitalized after a suspected poisoning, RIA Novosti reported.
Also this month, investigators opened up a criminal case in Labytnangi in the west Siberian Yamalo-Nenets Autonomous region, after 33 people were taken ill following suspected food poisoning at a cafe, the agency reported.