Russia Conflict With NATO and U.S. Would Immediately Result in Nuclear War, Russian Lawmaker Warns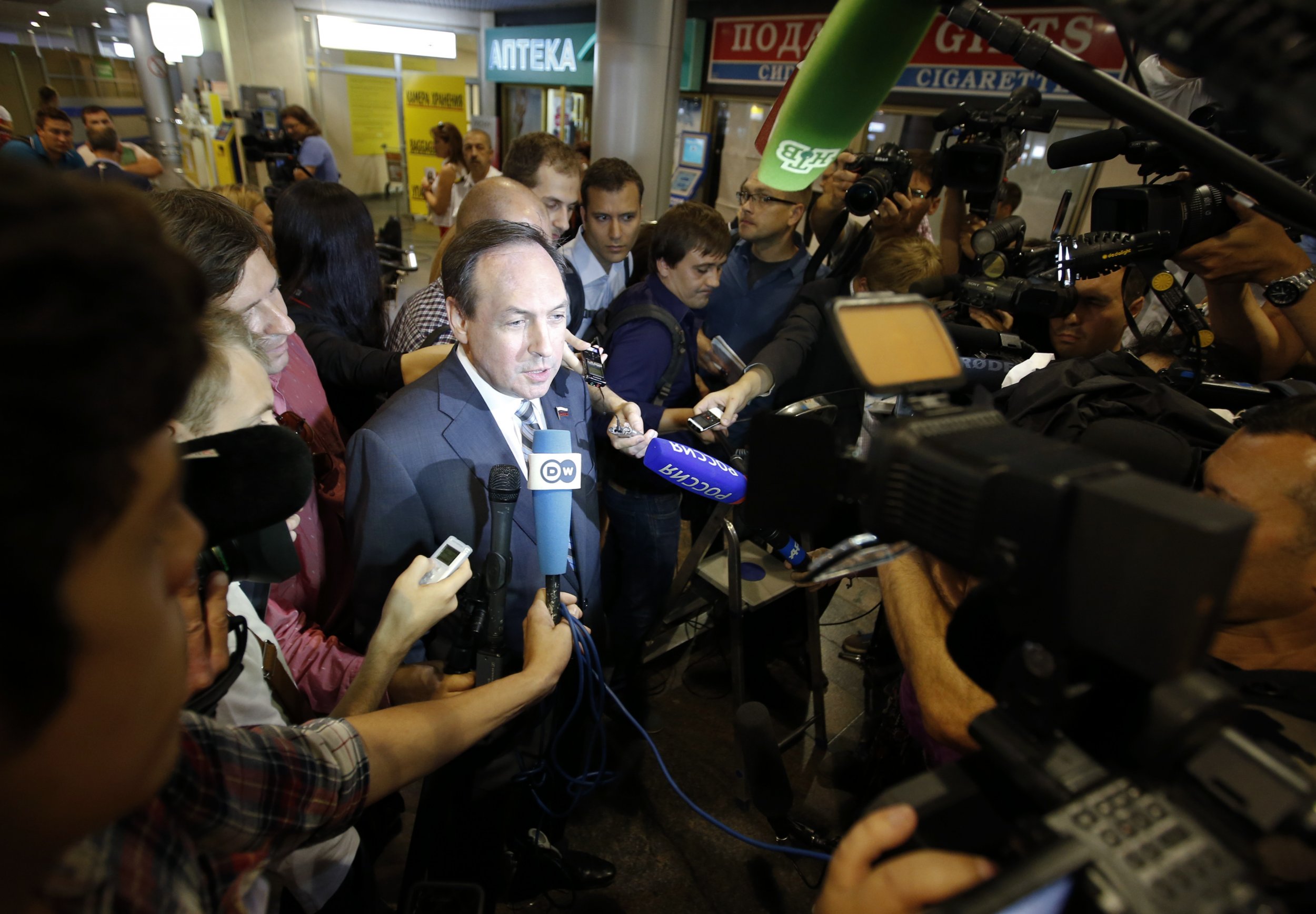 A veteran Russian politician has suggested that Moscow could resort to nuclear arms to defend the nation if forces led by the U.S. or NATO moved against the Crimean Peninsula or eastern Ukraine.
Vyacheslav Alekseyevich Nikonov, a member of Russia's lower house of parliament and a political scientist involved with Russian politics since the 1970s, told attendees of the 2017 GLOBSEC Bratislava Global Security Forum in Slovakia on Sunday that Russian forces would need to utilize some form of nuclear warfare to deter U.S. or NATO forces from invading Russia should they decide to enter Crimea or eastern Ukraine.
Russia annexed Crimea during a 2014 political upheaval in Ukraine, claiming the unrest threatened Moscow's interests and the large ethnic Russian community in Crimea. Since then, Russia's control of Crimea and support for separatist militants in neighboring eastern Ukraine have angered Washington and its NATO allies. Both NATO and Russia have undergone military buildups across their mutual borders in Europe, with both sides accusing each other of instigating a military conflict.
Related: Who Is Sergey Gorkov, the Russian banker Jared Kushner allegedly met?
"On the issue of NATO expansion on our borders, at some point I heard from the Russian military—and I think they are right—if U.S. forces, NATO forces, are, were, in the Crimea, in eastern Ukraine, Russia is undefendable militarily in case of conflict without using nuclear weapons in the early stage of the conflict," Nikonov said, according to DefenseOne.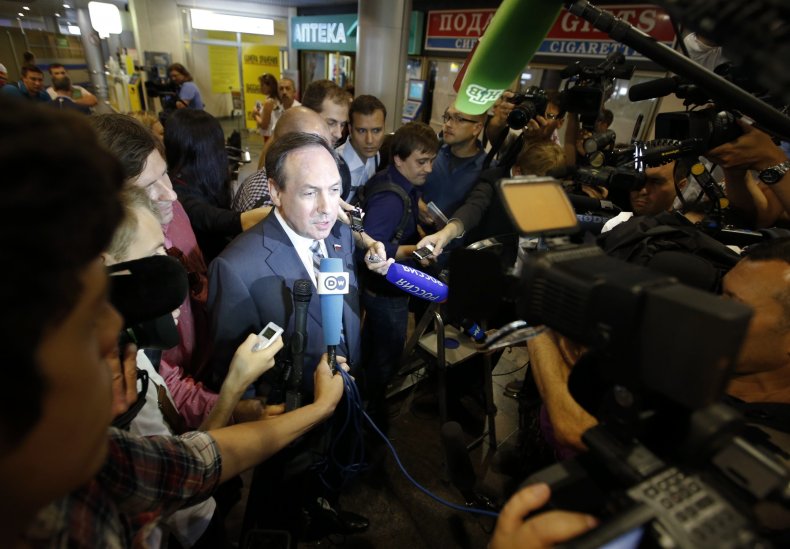 With at least 7,300 nuclear weapons, Moscow possesses the largest nuclear stockpile of any nation in the world. The U.S. comes in second, with about 7,000, according to a 2016 estimate by the Federation of American Scientists. Both the U.S. and Russia maintain forms of a "launch-under-attack" policy and have not precluded the use of a pre-emptive nuclear strike if they faced an existential threat. The Military Doctrine of Russia, last updated in 2014, says Moscow reserves "the right to use nuclear weapons in response to the use of nuclear and other types of weapons of mass destruction against it and/or its allies, as well as in the event of aggression against the Russian Federation with the use of conventional weapons when the very existence of the state is in jeopardy."
Nikonov cited 400 points of NATO military installations near its borders, some armed with nuclear weapons, and said the West was "not just a force for good," He claimed one of Russia's main concerns was a lack of dialogue between Russia and the West, which increased the likelihood of a military conflict. He said U.S. officials were fired for reaching out to Russia, further alienating bilateral relations at a tense time between the two superpowers.
A number of high-ranking U.S. officials in the administration of President Donald Trump have resigned or been fired because of their alleged connections to Russia, and additional figures, including the president himself, continue to face investigation for contacts with Moscow. Initially a political ally of President Vladimir Putin, Trump has since disavowed much of Russia's foreign policy goals and Wednesday reaffirmed Washington's demand that Russia disavow its ties to Crimea or continue to face sanctions.