Vladimir Putin Rules Out Expelling U.S. Diplomats in Response to Washington Sanctions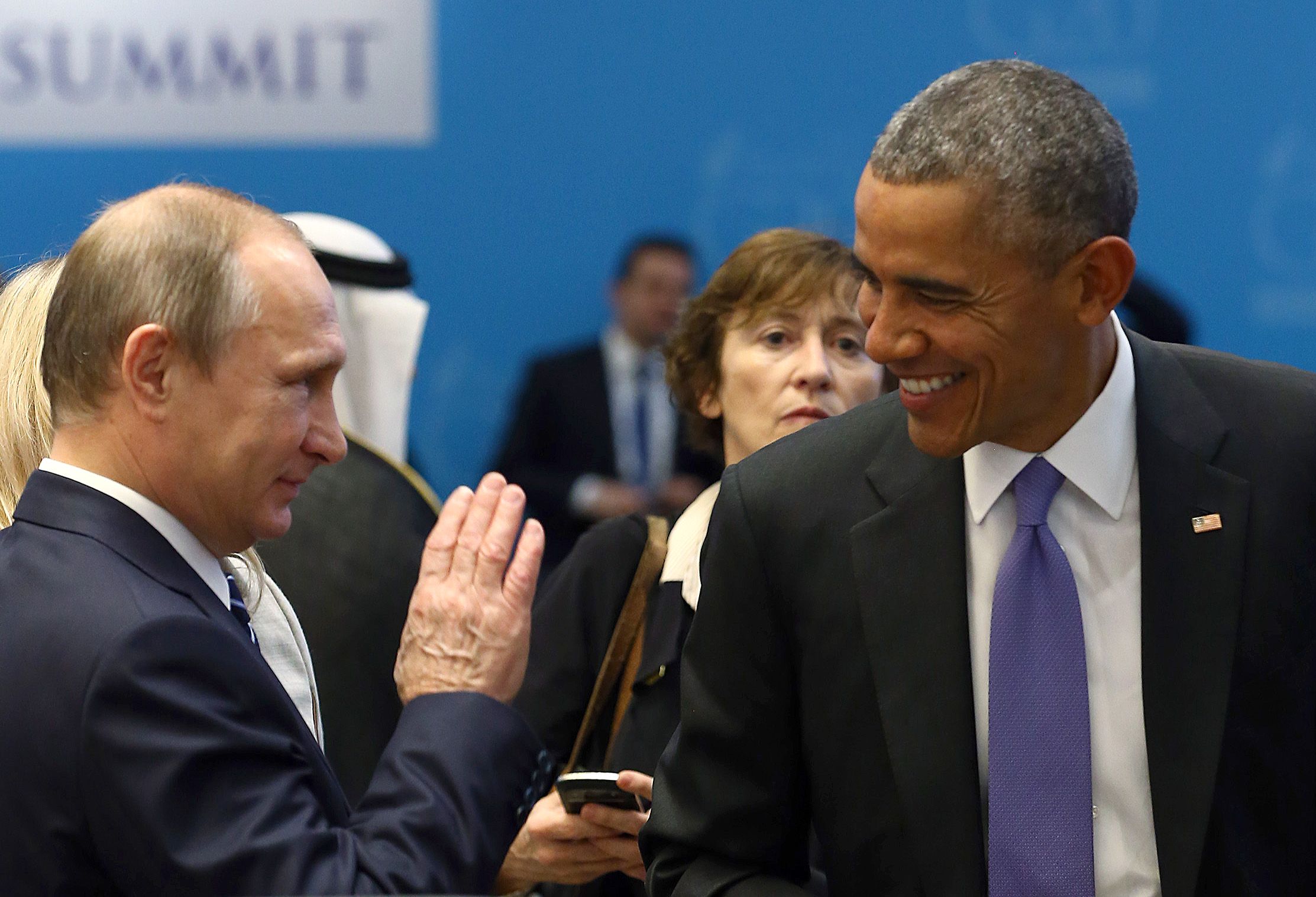 Updated | Russia will not expel anyone in response to U.S. sanctions against Moscow and the expulsion of 35 Russian diplomats from the United States, the Kremlin quoted Russian President Vladimir Putin as saying Friday.
"We will not expel anyone," Putin said in a statement.
Earlier, Foreign Minister Sergei Lavrov said he had proposed to Putin that Russia expel 35 U.S. diplomats and ban U.S. diplomatic staff from using two facilities in Moscow in retaliation for expulsions and sanctions imposed by Washington.
Lavrov said allegations that Russia had interfered in the 2016 U.S. presidential election were baseless. The U.S. announced Thursday that it has expelled 35 Russian diplomats and closed two Russian compounds in New York and Maryland.
Ministry of Foreign Affairs spokeswoman Maria Zakharova issued a harshly worded statement on her Facebook page, in which she called the Obama administration "a group of embittered and short-sighted, foreign policy losers."
"Obama has admitted this officially," Zakharova said, in a post entitled "Obama's coming out."
"The most amazing thing is that, and after not being able to write himself in the history of the presidency, with any achievements on the international arena, the Nobel Prize winner has managed to end it with, not an elegant period but a fat blob," she wrote.
Zakharova only praised Secretary of State John Kerry, who she said she felt sympathy for. "He was not an ally, but he tried to be professional and maintain human dignity. "
Both the Kremlin and the prime minister's office had responded negatively to the U.S. decision to impose new sanctions.
"This seems like an absolutely unpredictable show of aggression," Kremlin spokesman Dmitry Peskov said, noting that the Obama administration will be out of office "in three weeks."
Russian Prime Minister Dmitry Medvedev tweeted a statement mourning the Obama administration and the last ditch move.
"It is painful that the Obama administration, which began life by restoring cooperation, ends in anti-Russian agony," he wrote, ending the tweet with "RIP."
This article has been updated to include Vladimir Putin's decision.