A top Russian official claimed local authorities had been fudging mortality statistics in an effort to chase "good indicators."
Deputy Prime Minister Tatyana Golikova told medical officials on Tuesday that population numbers are declining "catastrophically" amid falling birth rates and under-reported death rates, state-run news agency TASS reported.
A United Nations report published in June put Russia's population at roughly 145,872,000. It estimated the total population could drop to 143,348,000 by mid-2030, to 135,824,000 by mid-2050 and to 126,143,000 by mid-2100. Migration helped to offset potential population losses between 2010 and 2020, the agency stated.
These figures do not include the Crimea region of Ukraine, which was annexed by Russia in 2014. Crimea had a population of about 2,284,000 that year, according to a census performed after the annexation.
Official Russian statistics, which include Crimea, estimate the population has already fallen by 149,000 from roughly 146.8 million to 146.7 million this year.
"We're catastrophically losing the population," Golikova told the meeting in St. Petersburg. She said birth rates are falling and that mortality rates were dropping slower than hoped.
The deputy prime minister slammed "many" regional authorities for allegedly under-reporting deaths "in pursuit of good indicators."
Blaming a lack of staff and poor education for unorthodox results in some regions, she recommended federal medical organizations should probe statistical reporting.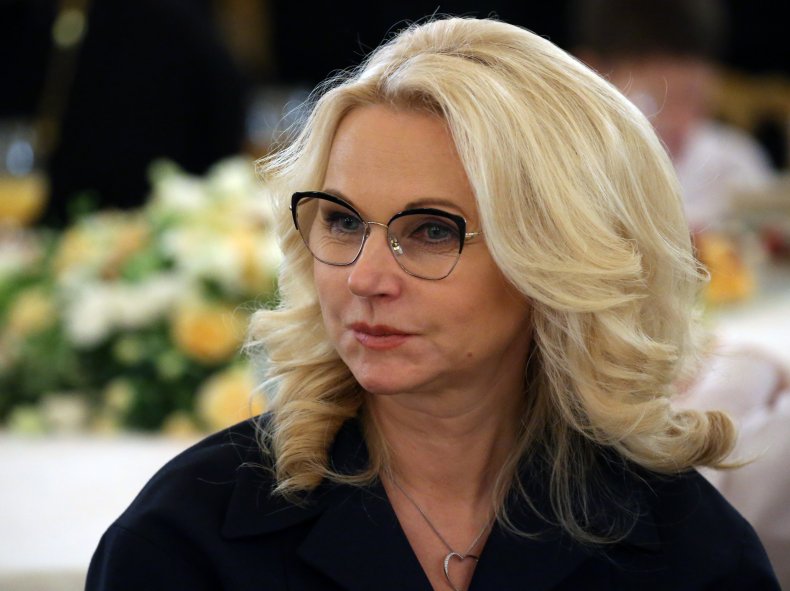 In other Russia news, the country formally joined oil cartel OPEC this week—along with Mexico and Kazakhstan—to create OPEC+. The newly-expanded cartel marked the union with a poem which reads: "Uncertainties remain, the challenge gets harder, but the future's bright, now we've a charter."
The group said they will continue limiting oil production up until March 2020, in an effort to bolster oil prices. The Saudi and Russian authorities initially cut oil prices for six months back in 2016.
Meanwhile, Russian workers afraid of losing their manufacturing jobs recently recorded a rap video begging the U.S. to lift sanctions on the country.
"I understand that this is all politics, and I do not want to get into it," one of the workers wrote alongside the Youtube video, adding: "We all just want to work quietly."
He continued: "We hope that they will hear us and will calmly work in their own factory. Americans say that sanctions are not directed against ordinary people. But it is not so! I want as many people as possible to see our video."
In the video, one worker rapped: "I have kids to upkeep and a young wife to maintain. I pay a mortgage and stuff, I MUST bring home pay. We are hundreds of thousands like that, now what?"