Russia Poses a Bigger Threat Than ISIS, Warns U.K. Military Chief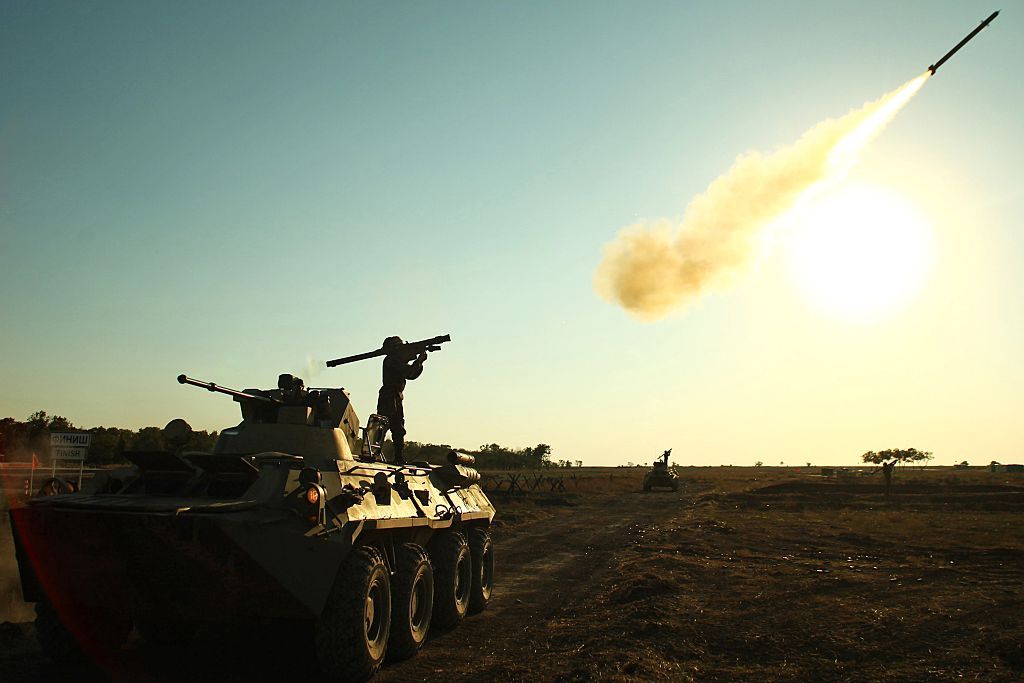 Russia poses a greater threat to U.K. security than the militant groups Islamic State and al Qaeda, warned the new commander of the British Army.
General Mark Carleton-Smith was appointed chief of the U.K's general staff in June—and in his first interview since the appointment had a stark warning about Russia's military capacity.
"Russia today indisputably represents a far greater threat to our national security than Islamic extremist threats such as al-Qaeda and Isil," he told British daily The Daily Telegraph, using one of the acronyms for the militant group known as the Islamic State.
"Russia has demonstrated that it is prepared to use military force to secure and expand its own national interests."
He warned that Russia was exploiting vulnerabilities wherever it detected them.
"Russia has embarked on a systematic effort to explore and exploit Western vulnerabilities, particularly in some of the non-traditional areas of cyberspace, undersea warfare," he said.
"The Russians seek to exploit vulnerability and weakness wherever they detect it," he added.
The British government has accused Russia of being behind a May attack on a former Russian spy Sergei Skripal—who was taken critically ill with his daughter in the town of Salisbury after being poisoned by a highly toxic nerve agent.
The pair subsequently recovered, but a British woman who also came into contact with the substance died.
A former commander in the elite SAS regiment, Carleton-Smith led the U.K.'s military's hunt for al Qaeda leader Osama bin Laden after the invasion of Afghanistan in 2001. Between 2012 and 2015 he served as head of British Special Forces.
He said that the threat from Isis had diminished as a result of military action by the U.S. led coalition in Syria and Iraq.
Carleton-Smith went on to defend NATO as the best bulwark of western security. President Donald Trump has criticised the alliance since his election, claiming the U.S. is paying too much into NATO and is being exploited by its allies.
"The most important conventional military response to Russia is the continued capabilities and coherence of the Nato alliance," he explained. "I would not support any initiative that diluted the military effectiveness of Nato.
"We cannot be complacent about the threat Russia poses or leave it uncontested."