Russia Practices Pre-Emptive Missile Strikes on 'Simulated Enemy'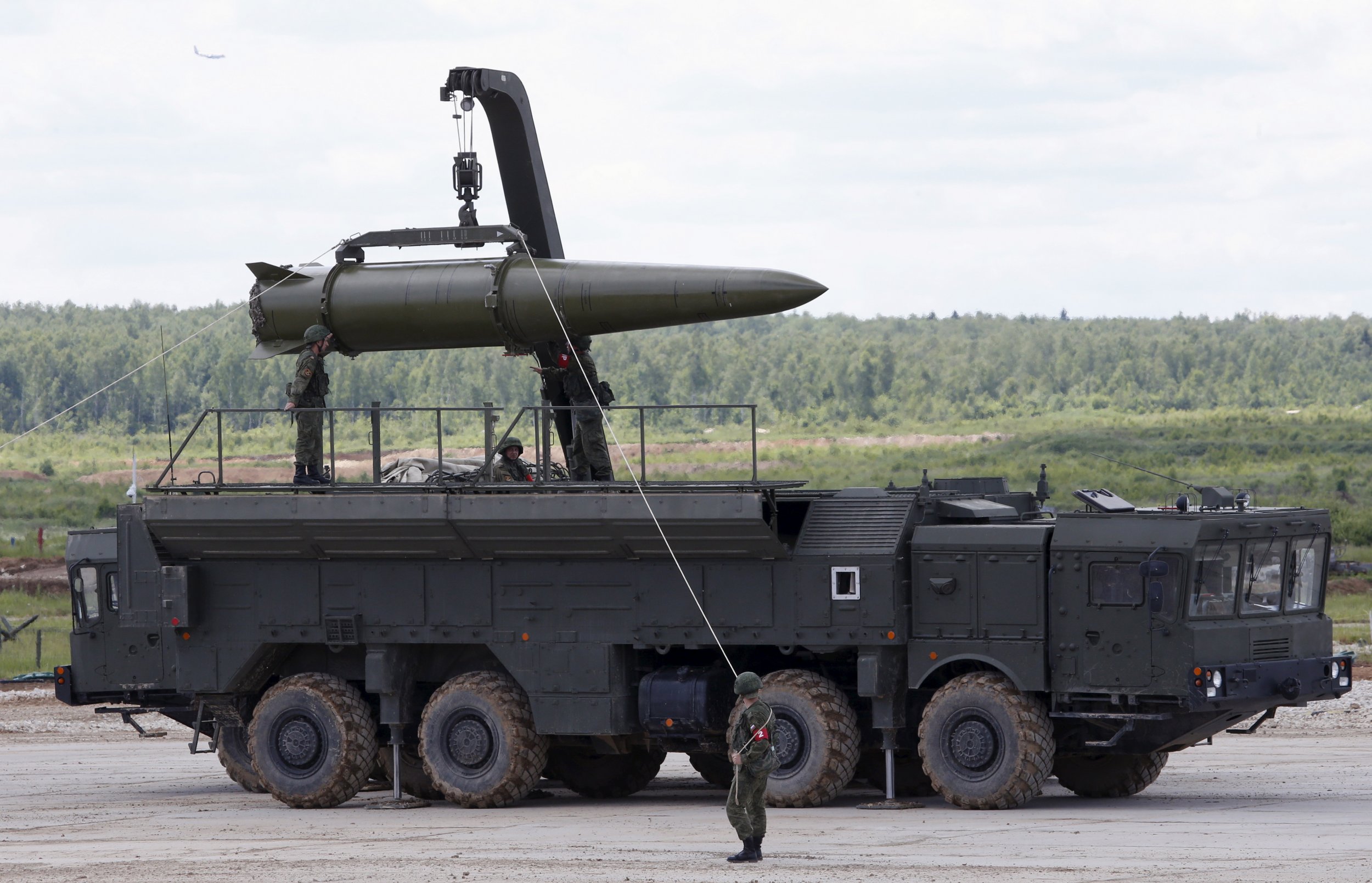 Russia's western missile forces are testing their battle readiness by practicing fire and preemptive strikes on crucial enemy infrastructure, state news agency Itar-Tass reported.
The missile brigade in Leningrad region, which surrounds St Petersburg and borders Estonia, as well as Finland, is on high alert as a part of combat-readiness drills, testing the unit's preparation. It is conducting fire against a "simulated enemy" from short range Iskander missiles systems.
Some of the 500 troops drafted to the regional drill will also practice camouflage, biological and chemical defense of troops in the field and counter-reconnaissance.
Russia has strongly opposed U.S. moves to equip its allies in Eastern Europe with a missile shield, whose elements are currently set to be held in Romania and Poland. Russian officials have warned the two countries that Moscow's own fire power will treat them as "targets" should they go through with the pan.
While missile practice is within the remit of the Russian military's conduct, their details and rhetoric surrounding them has worried Western allies. Last year Russian President Vladimir Putin boasted that his military will soon possess multiple missiles , capable of penetrating the missile shield.
Meanwhile, in a report last year, NATO accused Russia of effectively practicing a nuclear hit on an environment that seemed suspiciously like nearby Sweden . Russia has defended such moves, claiming it is only mobilizing forces in self-defense, despite many of its refurbished capabilities boasting an offensive not defensive purpose .