Russia Prepares Paratroopers for Arctic Jumps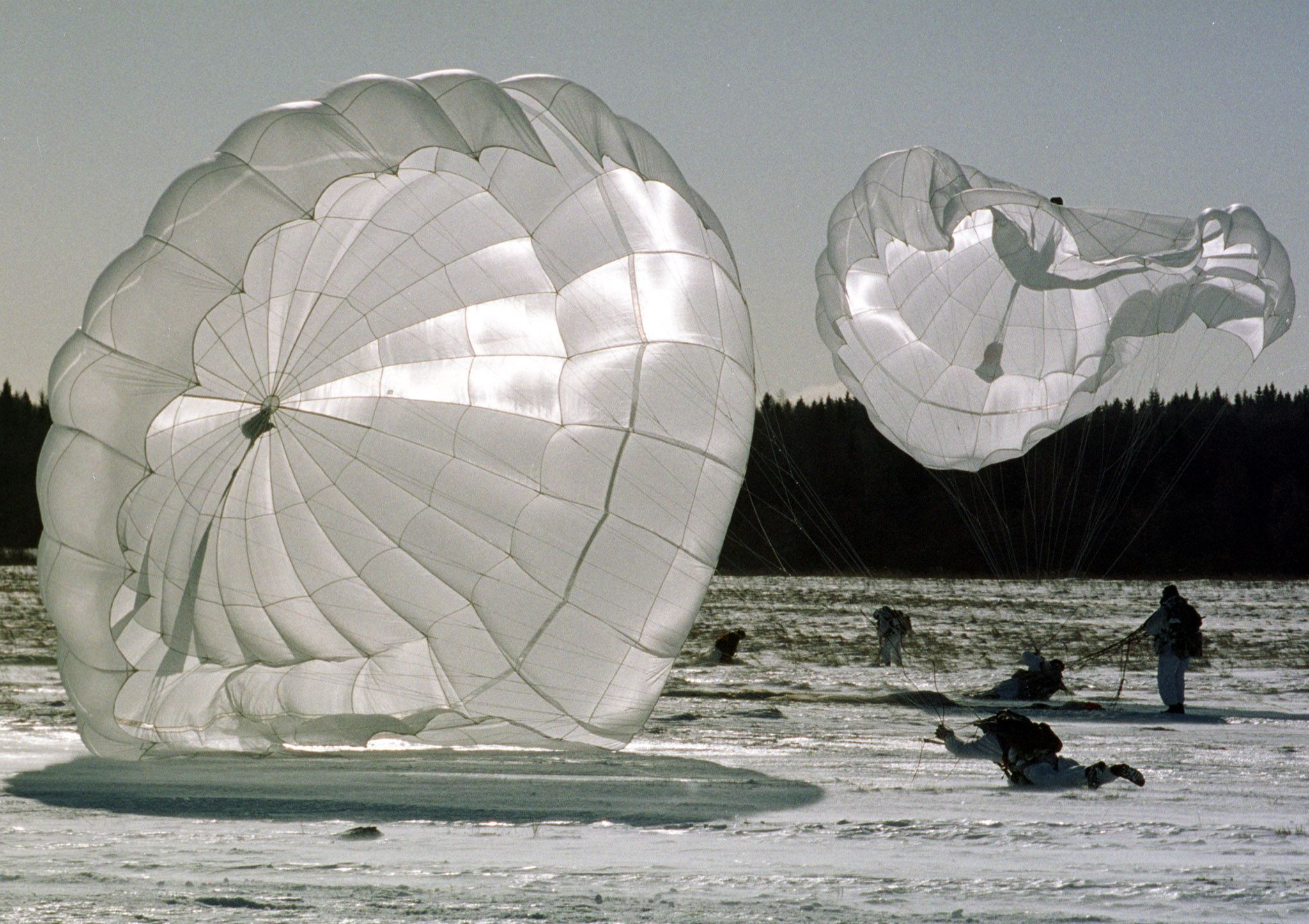 Russia is preparing its paratroopers to train and perform jumps in Arctic conditions, according to the Russian Ministry of Defence's airborne forces spokesman Yevgeny Meshkov.
Russia has ordered its paratrooper division based in the city of Pskov to begin specialised training in "extremely low temperatures". The unit will also perform over 500 practice jumps with new equipment in a bid to prepare for a deployment to the Arctic later this month.
Meshkov told Russia's state news agency Itar-Tass that the exercises were organised in connection with further action in the region of the far north and the Arctic by Russia's airborne assault troops scheduled for later this month.
"Also, soldiers learn how to properly use the new equipment that allows to perform tasks in extremely low temperatures, including enduring staying motionless. Until a possible deployment to the far north and the Arctic they will receive special training, equipped with snowshoes and skis."
The paratroopers will also be equipped with Russia's new Arbalet 2 parachute system, which, as of this year, has been supplied to the Pskov airborne unit as well as two other paratrooper units in Russia.
The exercise will include around 50 hours of additional training in Russia's airborne military education complex which is equipped with airplane and aviation simulators.
Russia has outlined that increasing its presence in the Arctic will form a major part of military strategy and the country's navy will focus on the region, alongside with the Black Sea, as a high priority areas in which to strengthen forces.
The Arctic is disputed territory among Russia and four other countries, all of whom are NATO members. Canada, the U.S., Denmark and Norway have made claims over the valuable regions of the Arctic.
Russia brought its northernmost units across its territory under a joint Arctic command last year in a bid to strengthen its capabilities around the North Pole, and has recently begun military construction projects in the region such as the expansion of the Alakurtti base, near Scandinavia.
Approximately 50,000 tonnes of construction materials are scheduled to be sent to Russian lands near the Arctic by the end of the year which will be used for building military and defence facilities, Russia's Ministry of Defence announced on Sunday.