Russia Is Preparing for a Massive War, but We Don't Know Where, Warns Ukrainian President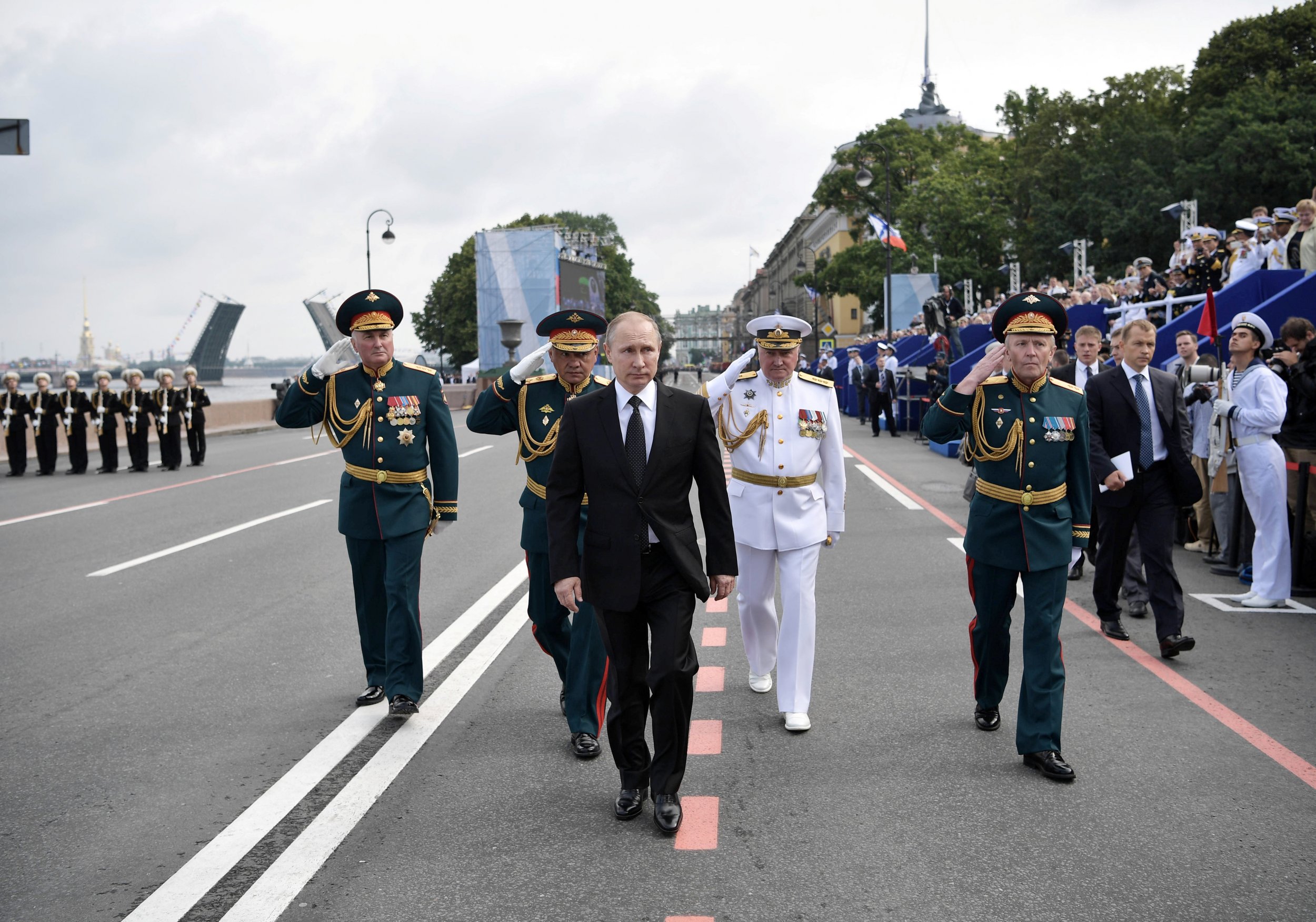 Ukrainian President Petro Poroshenko claimed Thursday that the upcoming Russian military drill in Belarus shows Moscow is preparing its forces for a much bigger conflict. The comments came during his annual address to parliament.
Russia's backing of separatists in the eastern region of Ukraine and its annexation of Crimea show no sign of being reversed, Poroshenko added according to Ukrainian news site Ukrainska Pravda. On the contrary, Ukraine thinks the Kremlin's military ambitions are only going to grow.
"There are no signs at the moment that Moscow would be ready to pull back from Donbas or leave Crimea," Poroshenko said. "In fact, there is more and more evidence for its preparations for an offensive war of continental proportions."
The drill between Russia and Belarus near NATO's borders has concerned western allies who do not believe Moscow's public claims that the drill will involve fewer than 13,000 troops and will focus on defensive tactics.
Baltic NATO allies have stressed that the map of the exercise effectively paints them as the enemy and Lithuania has accused Russia of simulating war with NATO in the drill. Former Georgian President Mikheil Saakashvili has also warned that the drill could be used to move Russian troops into Belarus and leave them there after the drill is finished, something that could even lead to "annexation."
Ukraine, which borders both Russia and Belarus, should also brace itself for any deployment near its territory, Poroshenko said on Thursday.
"Under the guise of strategic command exercises, we are not ruling out the creation of a new assault group of Russian troops to strike Ukrainian territory," Poroshenko said. "Some 2,000 transporters with soldiers and equipment have approached and are approaching our borders. There is no guarantee that after the end of these maneuvers all this will return to Russia."
As a precaution, Ukraine has strengthened its border security, Poroshenko told parliament. The Zapad drill is only intended to last around a week, though with a handful of other drills in the nearby regions of Russia over two months, the Ukrainian leader said Moscow was evaluating its capabilities along a hypothetical Western front.
"Obviously the Kremlin is checking how ready not only the Russian military but the entire Russian state is for a big war with the West," he concluded.