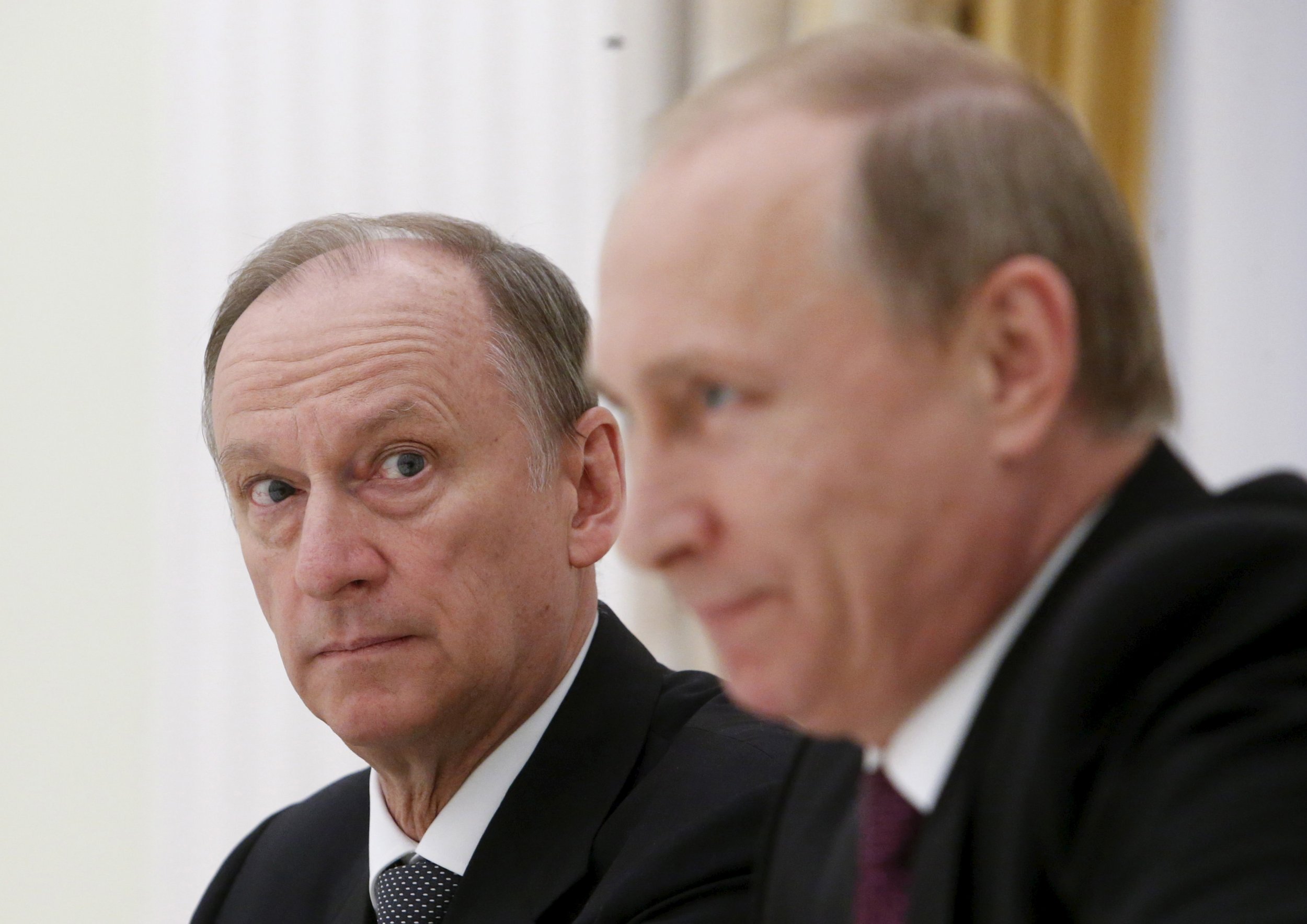 Russia is making preparations in case the diplomatic crisis around North Korea's nuclear testing escalates into a fully fledged armed conflict, the head of Moscow's Security Council said on Friday.
North Korea and the U.S. have threatened each other with war over Pyongyang's decision to defy international appeals and continue developing nuclear weapons. Russia and China, who have provided trade lifelines to a globally isolated regime in North Korea, have also opposed its weapons program but have been reluctant to back either side in the war posturing.
Russia is nonetheless drafting plans for the scenario of a war breaking out once again on the Korean Peninsula, Nikolai Patrushev, the chairman of Russia's Security Council, told state news agency RIA Novosti on Friday. Patrushev would not elaborate on the role Russia might play in such a conflict, but he suggested that Moscow would primarily watch out for itself.
Related: North Korea is bluffing with new missile range threats, Russian senator says
"We find ourselves practically on the border with them," Patrushev said, referring to Russia's short land border with North Korea in the region of Primorye. "If there are military actions, and you know that some countries have not ruled them out, then there can be many various problems caused, including for us as well," he added. "But we must not allow this."
Russia's Primorye region lies on the shortest borders North Korea three land borders, its other neighbors being China and South Korea. The region has been the site of repeated military drills from Russia's navy, air force and paratroopers over the past three months, though Moscow has not explicitly linked the training to the tensions around its southeastern neighbor.
"We have an interest for everything to be resolved through political and diplomatic means," Patrushev assured. But when asked if Russia is ready for the eventuality of the diplomatic crisis escalating into all-out war, Patrushev answered in the affirmative. "We are assessing this and preparing. This will not be something unanticipated by us," he said.
A day after the regime in North Korea launched its latest missile test this week, Russia's armed forces announced they are holding yet another drill in Primorye, this time drafting marines to practice amphibious landing on a nearby beachhead. The statement gave no reason for the drill but said Primorye and another eastern region—Kamchatka—would undergo a series of military training drills before the end of the year.
The North Korean crisis is a difficult issue for Russia to act strongly on, not only because of its geographical proximity but also because Russia is opposed both to nuclear proliferation—not least because it has its own nuclear to maintain—and to toppling regimes from abroad through sanctions or military action.
Moscow's policy has so far been to shadow China's call for both Washington and Pyongyang to agree to talks, with the U.S. pledging to scale back reinforcement of Japan and South Korea, and North Korea vowing to end its ongoing pursuit of nuclear missiles.