Russian President Putin Says America Is Destroying Itself, but It's Not Trump's Fault
Russian President Vladimir Putin defended his U.S. counterpart and former political ally during a high-profile interview Wednesday, but said it was Washington's political system as a whole that would ultimately lead to its downfall.
Putin made the remarks during a talk with Vladimir Solovyov, a journalist and presenter for state-run Rossiya 1 television channel. At a time when Russia is seeking to expand its role in world affairs—often at the expense of U.S. initiatives—Putin called Washington's new, sprawling list of sanctions on Iran and North Korea "incompetent." Despite being a leading critic of U.S. foreign policy, however, the Russian leader said he did not think President Donald Trump himself was behind what he feels are exceedingly poor decisions on the part of the U.S. government.
Related: Putin: Russia would retaliate if hit by a nuclear attack, even if it led to "global catastrophe"
"I am not disappointed, moreover, he made a very good impression on me on a personal level," Putin said according to the state-run Tass Russian News Agency. "I am disappointed not in the partner but in the entire system. One cannot but be disappointed in it, as it has proved ineffective and self-destructive. It is hard to deal with such a system because it is unpredictable."
"I think he is a reasonable man, despite his flamboyant ways—a result of his previous activities and experience," Putin said, claiming that—while talking business—Trump "gets to the core of issues, he listens and communicates with the other party."
"It is possible to make agreements with him, I can see that compromises may be reached," he added.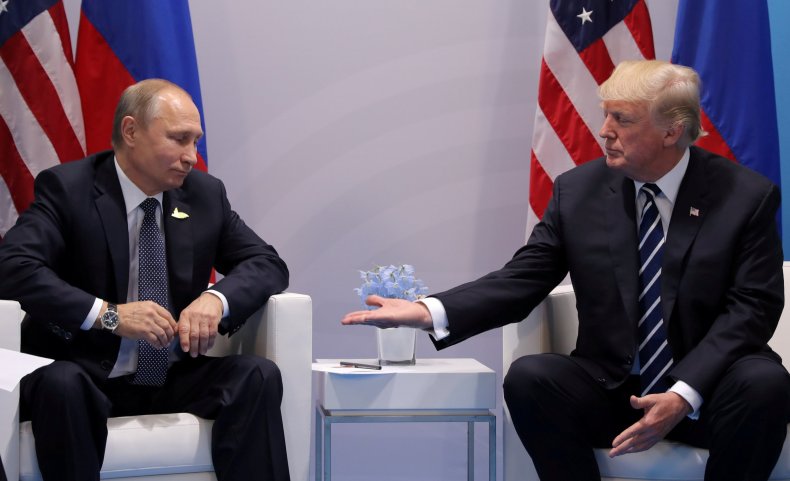 Putin and Trump's relationship has been scrutinized in the West over an alleged plot to discredit Democratic presidential nominee Hillary Clinton and secure a Republican victory for Trump in the 2016 election. Both men, who expressed admiration for one another leading up to the race, have denied playing any role in the supposed conspiracy. As Trump took office in January 2017, however, investigations into his campaign's Kremlin ties and diverging political interests with Putin strained their political bond.
These investigations, along with a number of public controversies, have left the Trump administration fraught with scandal. While the Democratic opposition has blamed Republican leadership for congressional deadlocks, government shutdowns and failure to pass vital reforms, Trump and his conservative allies have accused liberals and mainstream media outlets of undermining the White House.
Trump took a softer tone on Russia than many Democrats and hard-line Republicans, who have led the campaign for stricter sanctions against Russia's defense and economic sectors. But Trump too targeted Moscow in his "America First" National Security Strategy released in December.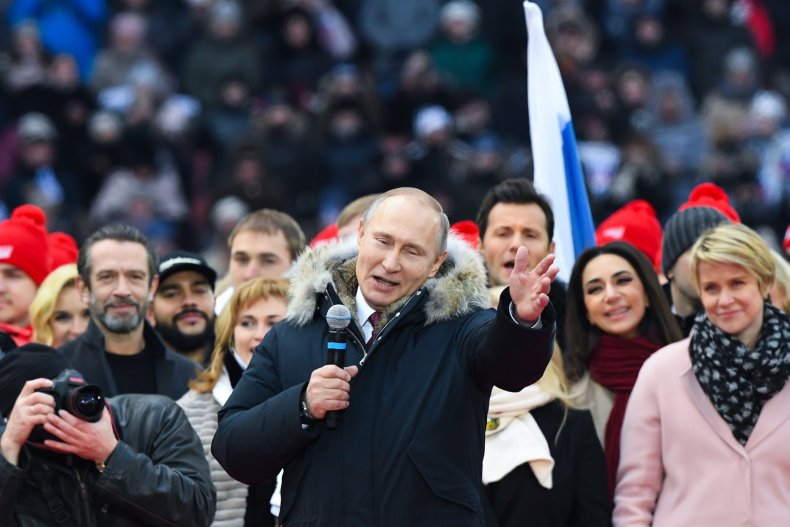 Meanwhile, Russia has stepped up its military and political influence around the world. Already considered second only to the U.S. in terms of military power, Russia has undergone a substantial modernization of its armed forces. Putin announced on Thursday the development and testing of new, advanced nuclear weapons that he said could not be countered by U.S. defenses.
Trump reportedly called the display "irresponsible" in private phone calls with allies, but he has not addressed it in a public statement.