Russia Probe Unlikely to Lead to Prosecution of Barack Obama or Joe Biden, Attorney General Barr Says
Attorney General William Barr said he doesn't expect the Russia probe to result in a criminal investigation of Barack Obama or Joe Biden, despite President Donald Trump's "Obamagate" comments.
"Whatever their level of involvement, based on the information I have today, I don't expect Mr. Durham's work will lead to a criminal investigation of either man," Barr told reporters in a press conference on Monday. "Our concern over potential criminality is focused on others."
Federal prosecutor John Durham has been leading the Justice Department's investigation into the FBI's probe of Russian interference in the 2016 election led by former special counsel Robert Mueller. So far, the details of Durham's review have largely been kept under wraps, but in October 2019 it was reported that the inquiry had become a criminal investigation.
Mueller's two-year investigation found there were repeated contacts between Russia-linked entities and Trump campaign officials. But the special counsel didn't go so far as to charge Trump with collusion or obstruction of justice, citing DOJ precedent that a sitting president can't be indicted.
Barr added on Monday: "As long as I'm attorney general, the criminal justice system will not be used for partisan political ends."
Trump has repeatedly called on Congress to force Obama to testify over what he alleges —without evidence—was an illegal conspiracy to undermine his administration from the start. Trump has called the purported scandal "worse than Watergate" but has declined to offer specifics when asked to explain the charges.
"Uh, Obamagate. It's been going on for a long time. It's been going on from before I even got elected, and it's a disgrace that it happened," Trump told reporters at a briefing last week.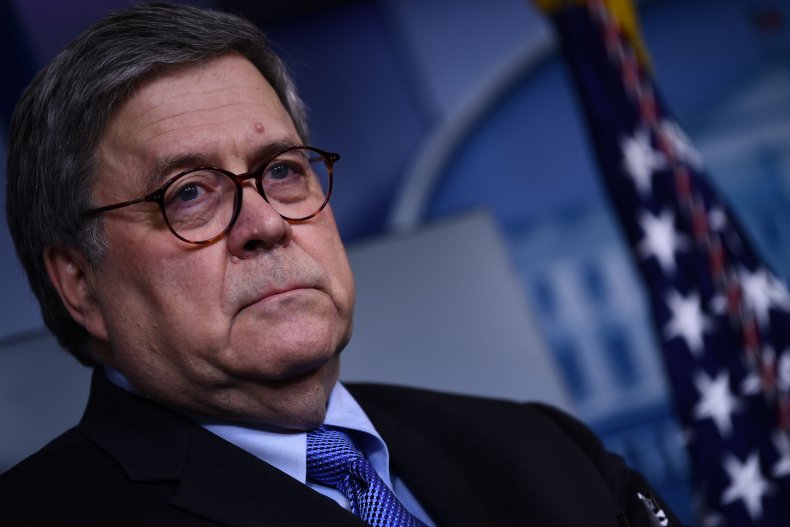 Trump has pointed to the "unmasking" of former national security adviser Michael Flynn as the latest evidence of the alleged scandal. Last week, it was revealed that dozens of former Obama officials, including Biden, were involved in unveiling Flynn's name from intelligence reports during the transition period between the two administrations. Flynn pleaded guilty to lying to Congress about his communications with Russian officials, but last week the Justice Department abruptly dropped the case against him.
Senate Republicans have so far brushed off Trump's requests. Senator Lindsey Graham, the chairman of the judiciary committee, has declined to force the former commander-in-chief to testify. Instead, he offered for both Trump and Obama to voluntarily appear before his committee to voice their concerns.
"If nothing else it would make for great television," he said. "However, I have great doubts about whether it would be wise for the country."