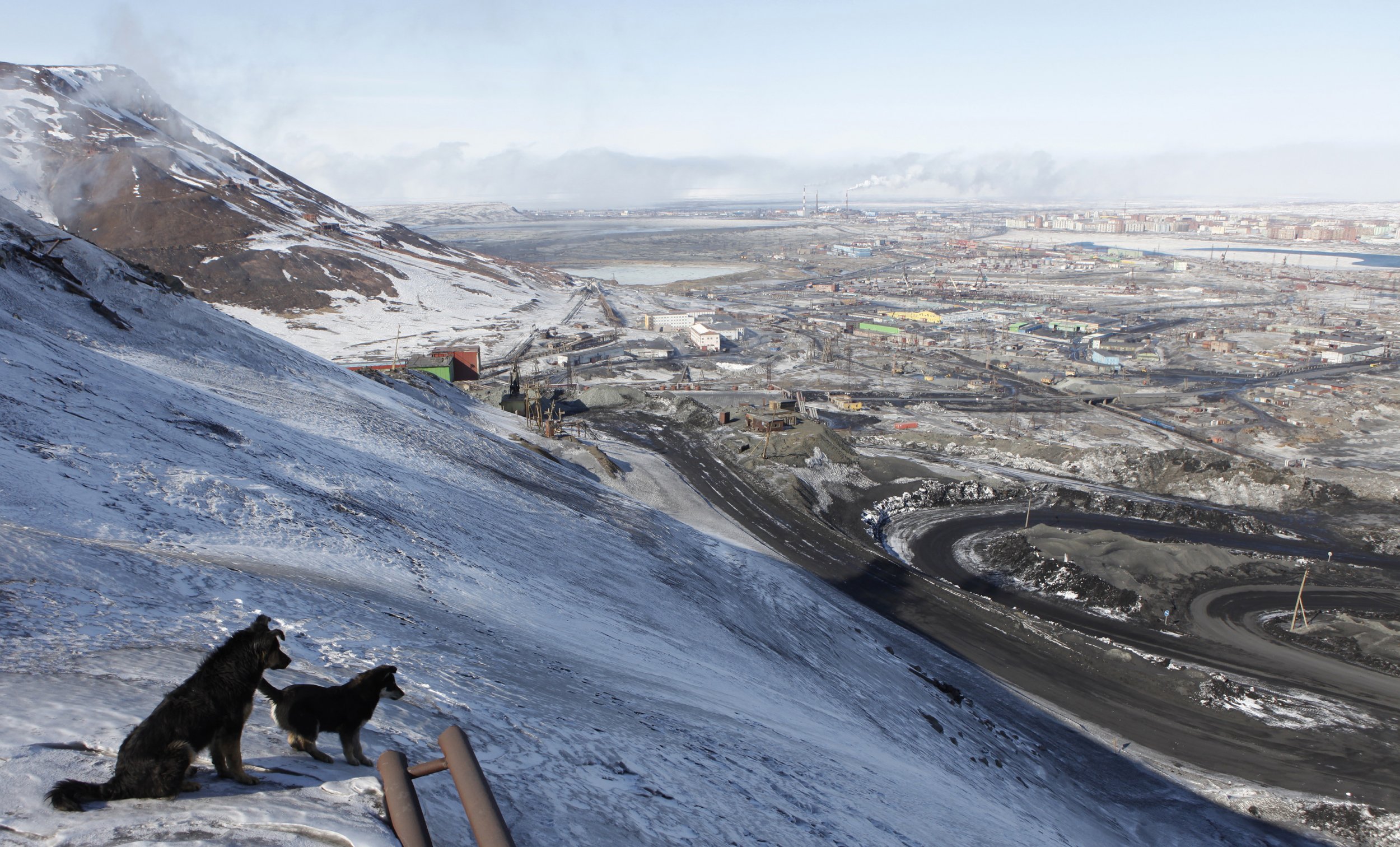 Updated | The Russian government is investigating why a river in the Siberian permafrost regions has been running bright red for the second time this summer.
Russia's Ministry of the Environment announced it had received complaints from the city of Norilsk, about the unnatural color of its Daldykan river, after images of the river running red appeared on local social media groups. The river was photographed bright red by locals earlier this week, after images of the river running crimson red circulated online in June. Locals posted photos and videos of the river on social media, labeling the Daldykan "the river of blood."
Russian Minister of the Environment, Sergey Donskoy said on Wednesday a pipeline rupture from a nearby nickel plant could be the cause of the peculiar color of the water. Russia's state environment watchdog will now investigate the reason for the possible chemical pollution of Daldykan.
Officials from the Norilsk Nickel plant which has its pipelines running across the river denied its pipes had been compromised and dismissed the images on social media, informing state news agency RIA Novosti that "the color of the river at present does not differ from its natural color."
In a statement to Newsweek, the officials added:
"As of this day the Polar Division does not confirm any leaks or accidental discharges of industrial effluents into the Dakdykan river, that may have impacted its state. Yet there's an ongoing environmental monitoring process in place in the areas around the river and the corporate production sites, including helicopter fly-overs.
"Beyond that, the company resolved to temporarily decrease the current output of Nadezhda Metallurgical Plant, which occupies areas adjacent to the river. Still, as far as we are aware, today the color of water in the river is not different from its regular state."
This article was updated with a statement from the Norilsk Nickel plant.