Russia Is Providing 'Lifeline' to North Korea by Supplying Fuel Against U.N. Sanctions, Report Says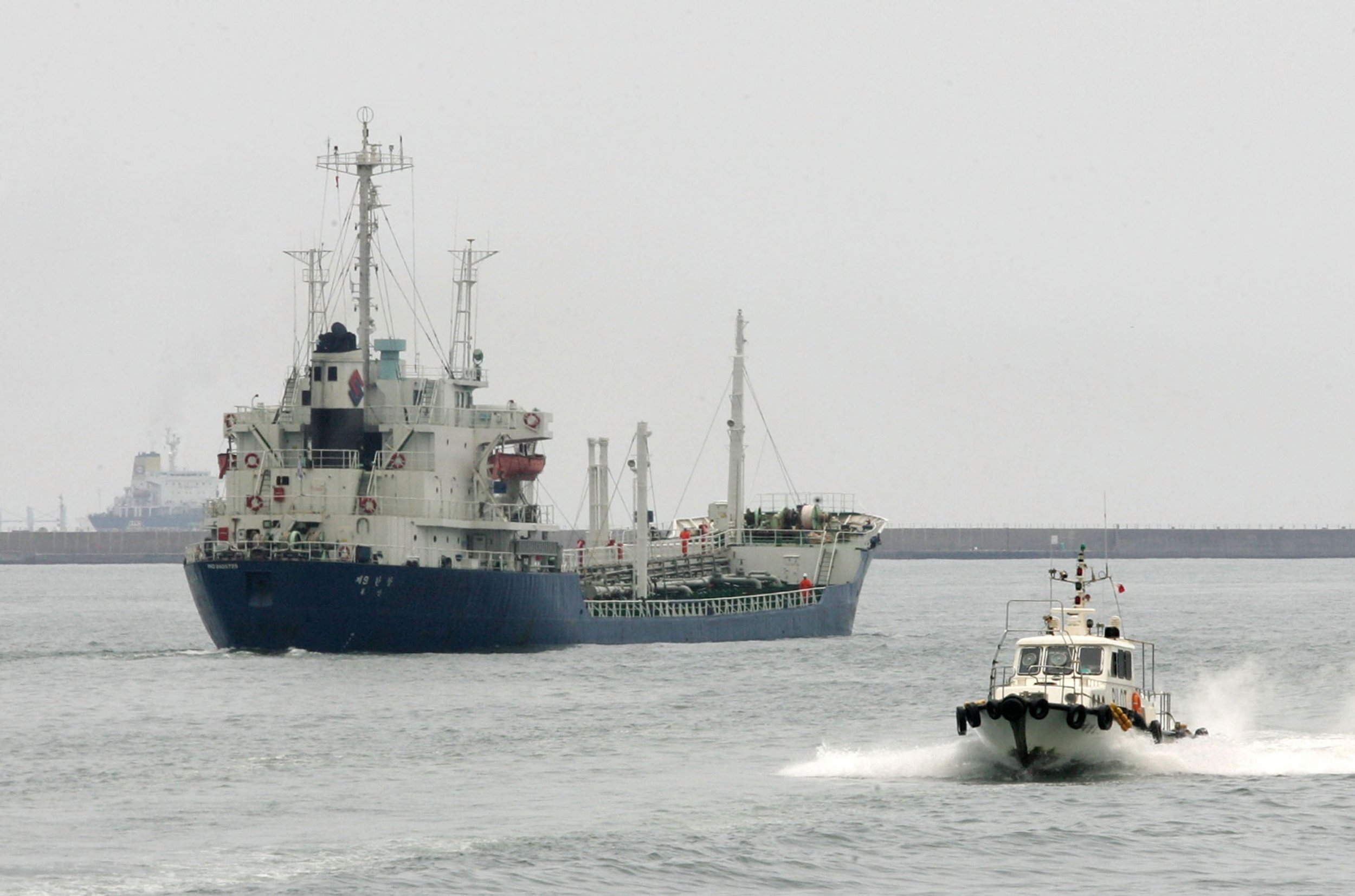 Russian tankers have transferred fuel to North Korean ships several times in recent months, serving as a "lifeline" to the regime that has been hit with crippling United Nations sanctions, according to two senior security sources in Western Europe.
At least three transfers of petrochemicals occurred at sea in October and November and they were "in breach of sanctions," a security source told Reuters on the condition of anonymity.
"There is no evidence that this is backed by the Russian state but these Russian vessels are giving a lifeline to the North Koreans," a second anonymous security source said in the report published on Friday.
The question of whether the Russian state supported the fuel transfer comes as Russia, a veto-wielding member of the United Nations Security Council, one week ago joined other members on the body in a unanimous vote on new sanctions banning nearly 90 percent of petroleum exports to North Korea.
Following the vote on the resolution drafted by the U.S., Russia's ambassador on the council complained that the U.S. was focusing on sanctions rather than peace talks with Kim Jong Un's country.
North Korea's foreign ministry in a statement Sunday called the latest sanctions an "act of war." The North needs imported fuel to keep its suffering economy afloat and also for its nuclear and missile development program.
Russia is the world's second largest oil exporter.
Yaroslav Guk, deputy director of the owner of the Russian-flagged tanker Vityaz that the security sources say made a fuel transfer in October, denied any contact with North Korean ships.
"Absolutely no, this is very dangerous," Guk told Reuters. "It would be complete madness."
Two other Russian-flagged tankers also traveled from ports in Russia to open seas sometime from mid-October to November and like the Vityaz, turned off transponders that provide their exact location, shipping data analyzed by Reuters showed.
At least eight North Korean vessels this year departed from Russia carrying fuel and sailed toward their homeland despite claiming different destinations, the news outlet reported in September. U.S. officials consider that a tactic to undermine sanctions.
The U.S. has proposed that the United Nations Security Council blacklist 10 vessels for "conducting illegal ship-to-ship transfers of refined petroleum products to North Korean vessels or illegally transporting North Korean coal to other countries for exports," according to documents Reuters reviewed.
On a related note on Friday, China, responding to criticism from U.S. President Donald Trump, denied reports that it has been illicitly shipping oil to North Korea.