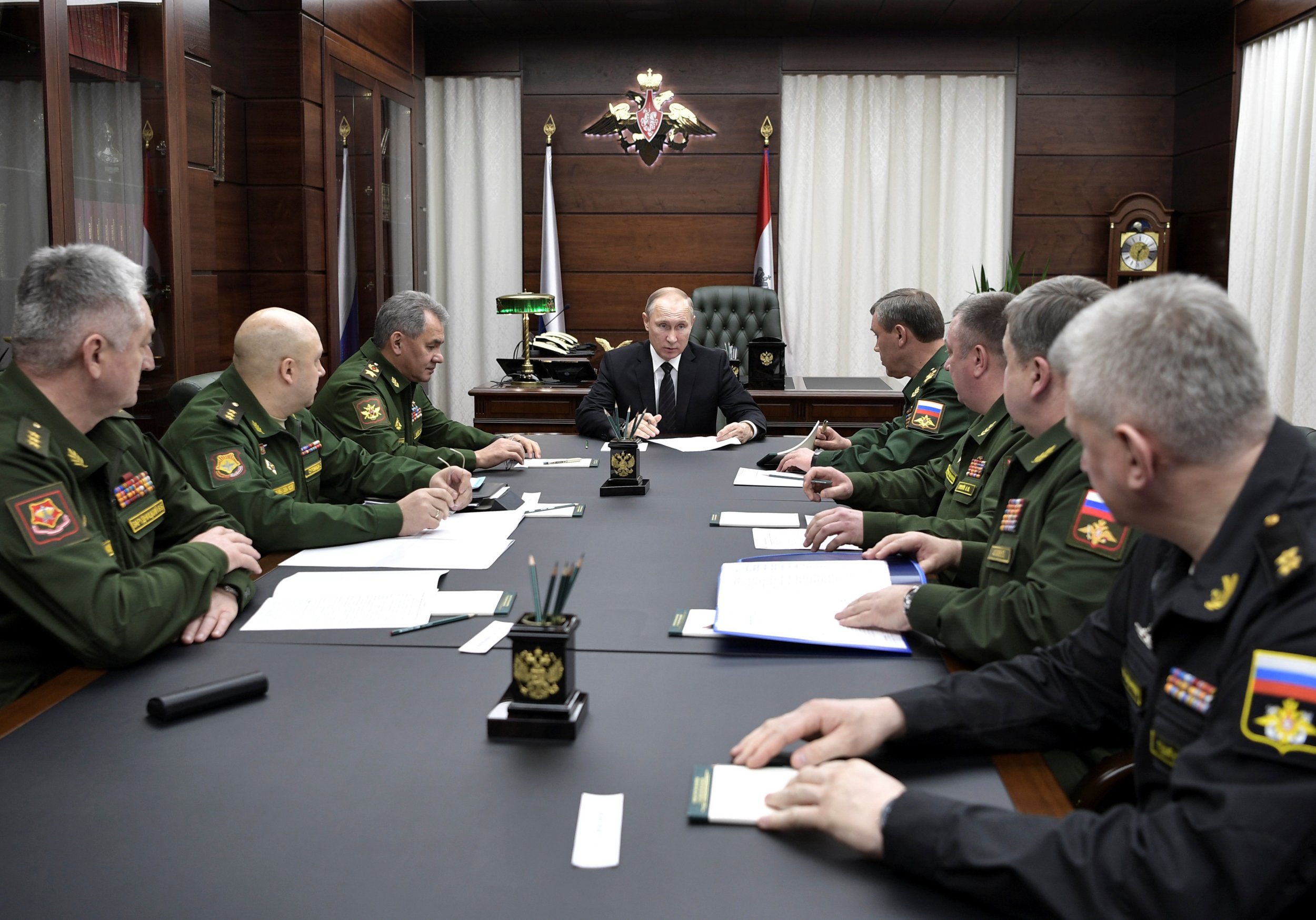 Russia has called the U.S. air strike on Syrian President Bashar al-Assad's government "aggression against a sovereign state" and pulled out of its memorandum on air safety with the U.S. in Syria.
Russian President Vladimir Putin's spokesman Dmitry Peskov rallied the Russian establishment with a strong rhetorical response to the attack, while the Ministry of Foreign Affairs ended an agreement seeking to minimize the risk of inflight incidents.
The memorandum of understanding dates back to 2015 when Russia began its official military campaign to support Assad, and includes general safety protocols for aircrews to follow, such as maintaining professional airmanship, as well as specific provisions to avoid collision and unwanted conflict such as the use of specific communication frequencies and the establishment of a communication line on the ground.
Ministry of Foreign Affairs spokeswoman Maria Zakharova called the U.S. act "thoughtless" and questioned U.S. commitment to combatting terrorism, saying that while previous U.S. airstrikes "were explained with the objective of combatting terrorism, then now we see an open act of aggression against sovereign Syria."
She called for an emergency meeting of the U.N. Security Council, while the Kremlin predicted that the U.S. strike was likely to seriously damage Moscow-Washington relations.
"This step by Washington deals a significant blow to Russian-U.S. relations, which are in a sorry state as it is," Peskov told state news agency Itar-Tass. He added that Putin considers the U.S. strike a "violation of the norms of international law."
Senator Konstantin Kosachev, the head of Russia's upper house of parliament's committee for international affairs lamented that while Trump spoke about working with Russia, "very sadly" this looks unlikely to happen now.
Iran, which in 2015 joined forces with Russia to support the Assad regime, also condemned the attack on its ally.
"Iran strongly condemns any such unilateral strikes ... Such measures will strengthen terrorists in Syria ... and will complicate the situation in Syria and the region," ISNA quoted Iranian Foreign Ministry spokesman Bahram Qasemi as saying.
Meanwhile regional powers Saudi Arabia, Turkey and Israel as well as U.S. allies the U.K. and Australia have commended the strike, following Assad's alleged chemical attack earlier this week.