Russia Pulls Space Cooperation in Response to Ukraine Sanctions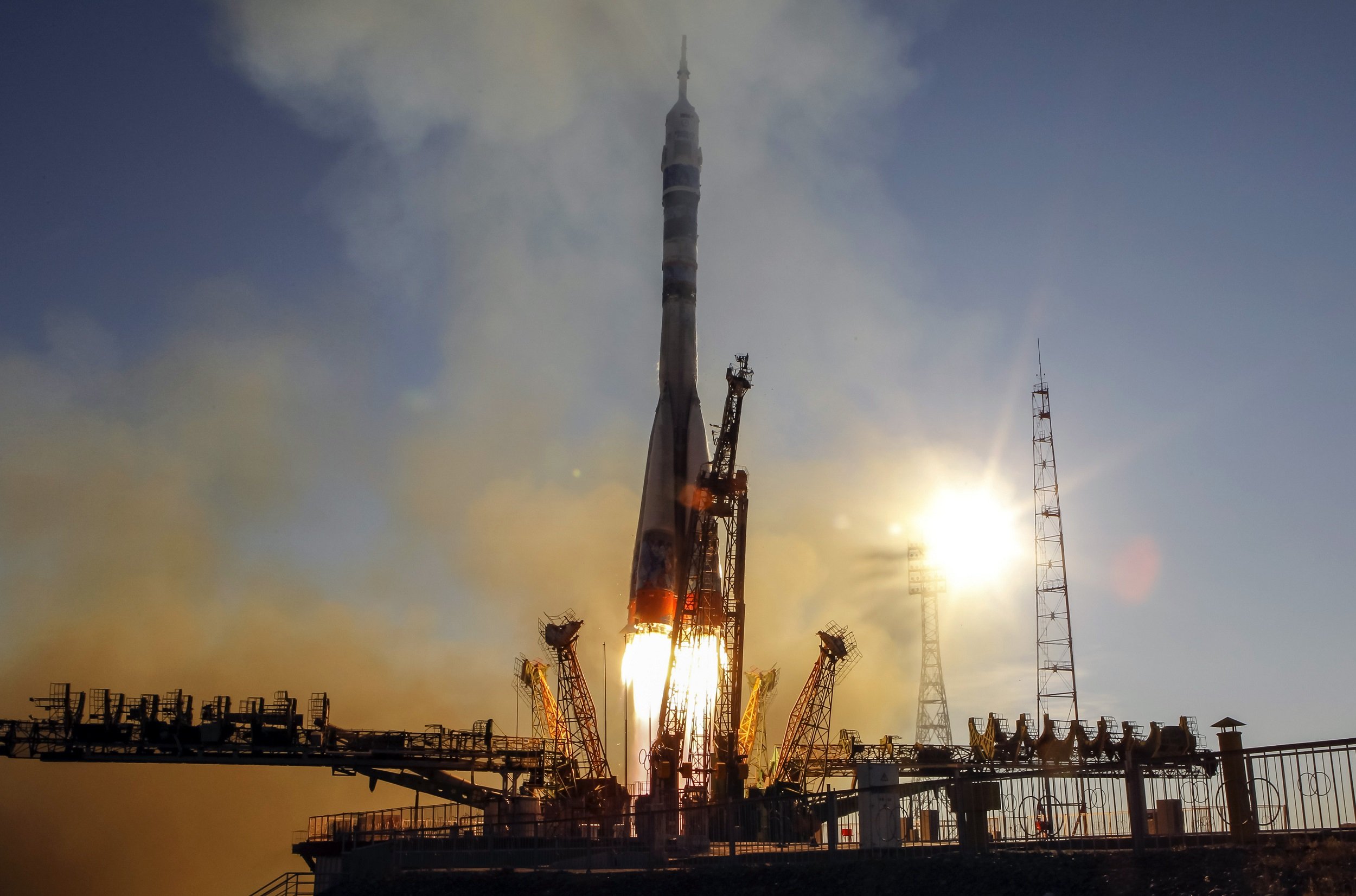 MOSCOW (Reuters) - Russia will bar the United States from using Russian-made rocket engines for military satellite launches, Deputy Prime Minister Dmitry Rogozin said on Tuesday, retaliating for sanctions on high-tech equipment which Washington has imposed over the Ukraine crisis.
He also said Russia would reject a U.S. request to prolong the use of the International Space Station beyond 2020.
Russia pledged to respond in kind when the United States said last month that it would deny export licenses for any high-technology items that could aid Russian military capabilities and would revoke existing licenses.
Moscow's measures would affect MK-33 and RD-180 engines which Russia supplies to the United States, Rogozin told a news conference. "We are ready to deliver these engines but on one condition that they will not be used to launch military satellites," he said.
Washington wants to keep the International Space Station, a $100 billion orbital outpost that is a project of 15 nations and a showcase of Russian-U.S. cooperation, flying until at least 2024, four years beyond the previous target.
In spite of differences on foreign policy and security matters, Washington and Moscow have cooperated extensively on space exploration. Russian Soyuz spacecraft are the only way astronauts can get to the space station, whose crews include both Americans and Russians.
Rogozin also said Russia will suspend the operation of GPS satellite navigation system sites in Russia from June and seek talks with Washington on opening similar sites in the United States for Russia's own system, Glonass.
He threatened the permanent closure of the GPS sites in Russia if that is not agreed by September.