Days after credit ratings agency S&P declared Russia in "selective default" after the country attempted to pay debts in rubles instead of dollars, Russian officials are threatening to sue in order to fight the "artificial default" created by Western sanctions.
The payments made in rubles on two dollar-denominated bonds qualified as a "selective default" because investors would be unlikely to be able to convert the rubles into the dollar amount the debt was originally for, according to CNN.
Russian Finance Minister Anton Siluanov told Russian newspaper Izvestia Monday that the country has made efforts to pay the debts, but sanctions that have frozen foreign assets have prevented them from doing so.
Last week, economists and sanctions experts told Newsweek that the U.S. government preventing Russia from accessing funds in American banks to pay debts, which they had been doing on a case-by-case basis, would likely push the country closer to defaulting on them.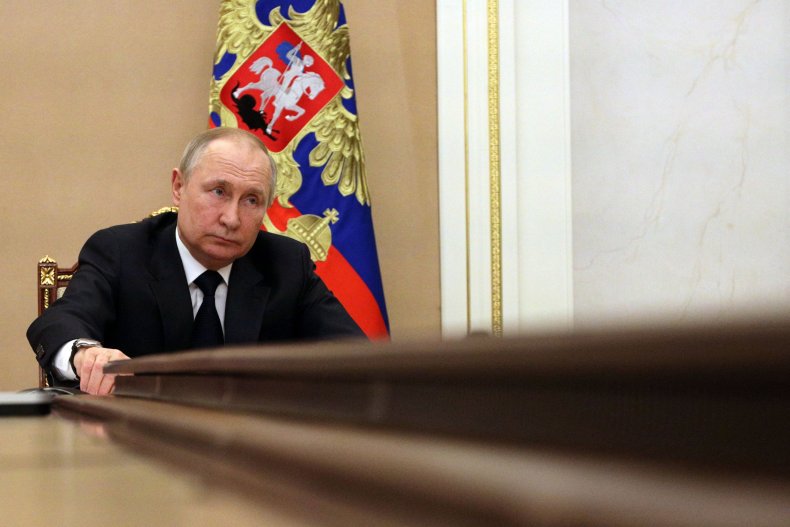 A larger default on foreign currency debt would be the first time Russia has defaulted on such debt since Bolshevik leader Vladimir Lenin refused to honor international debts after the 1917 Russian Revolution.
"The Russian Federation tried in good faith to pay off external creditors by transferring the corresponding amounts in foreign currency in payment of our debt," a translation of Siluanov's comments to Izvestia reads. "Nevertheless, the conscious policy of Western countries is to artificially create a man-made default by all means."
The finance minister continued: "Of course, we will sue, because we have taken all the necessary steps to ensure that investors receive their payments. We will present in court our bills confirming our efforts to pay both in foreign currency and in rubles. It will not be an easy process. We will have to very actively prove our case, despite all the difficulties."
However, Siluanov didn't say who the country planned on suing.
Last Monday, the U.S. halted Russia's ability to access some $600 million held in U.S. banks, forcing the country to either default on debts, drain their own financial reserves further, or make the payments from revenue they still have coming into the country from exports. Russia has about $40 billion in debt across 15 international bonds, Newsweek previously reported.
S&P placed Russia into the selective default category last week and estimated that it would not be able to make necessary payments in the 30-day grace period following the maturation of the two bonds on April 4, CNN reported.
After the U.S. blocked Russian funds, Kremlin spokesperson Dmitry Peskov said in a press conference that there were "no grounds" for Russian debts to be classified as defaulted, CNN reported. Peskov also said that the country has the funds to pay its debts, but Western sanctions are forcing Russia into an "artificial" default.
Update 4/11/22, 11:55 a.m. ET: This story has been updated with additional information.