Vladimir Putin Goes into Isolation After Entourage Members Test Positive for COVID
Russian president Vladimir Putin has been forced to go into self-isolation because of COVID cases among his inner circle.
The Kremlin said that Putin "must observe self-isolation for a certain period of time," following the COVID cases identified among those near him.
Kremlin spokesman Dmitry Peskov later said that Putin had tested negative for the disease and that "the president is absolutely healthy," state news agency Tass reported.
Peskov did not specify who was infected with the disease, or whether they were his relatives, guards or protocol officers.
Putin is set to appear via video conference in his upcoming session of the Collective Security Council (CSTO) and a remote appearances at a meeting of the Council of Heads of State of the Shanghai Cooperation Organization, Tass reported.
The announcement came a day after Putin met Syrian president Bashar al Assad, in Moscow for the first time since 2015 during which the Russian leader criticized the presence in Syria of foreign forces such as the U.S.
Peskov said that Putin, who was vaccinated against coronavirus in the spring, had not risked the health of anybody else and that the decision to self-isolate was made "in accordance with the recommendations of the specialists."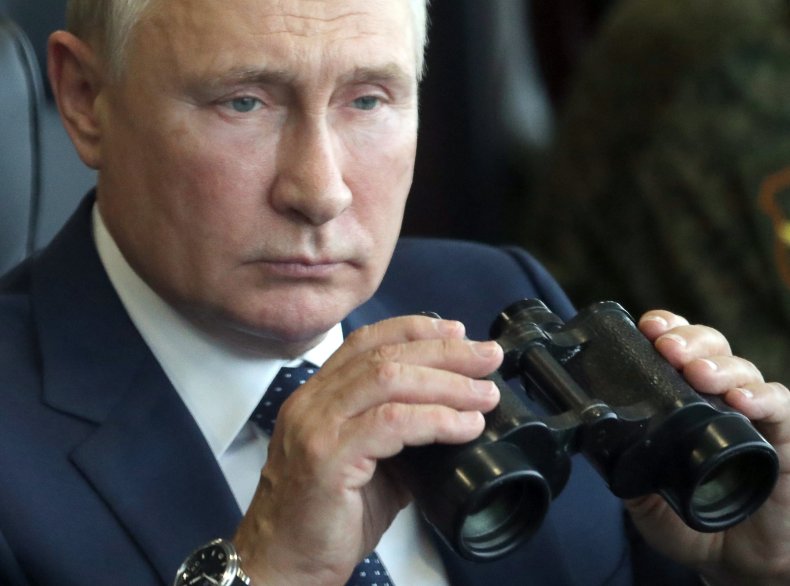 "We'll see how Sputnik V works in practice," Putin said on Tuesday, referring to the world's first COVID vaccine which was developed in Russia last year.
He said that he hoped the Russian-made vaccine "will show its high levels of protection against Covid in real life," in comments reported by RIA Novosti.
A study published in The Lancet on Monday said the first dose of Sputnik V vaccine is 78.6 percent effective against infection and 84.8 percent effective at preventing COVID-19 deaths.
Putin, 68, does not wear face masks in public appearances and those who do see him in person are reportedly required undergo a two-week quarantine before meeting him. Putin has held government meetings via video conferencing for more than a year.
The Russian president is known to be very cautious about his health, with his residence outside Moscow having been installed with disinfection tunnels to protect him from COVID, Peskov said last year.
The president's isolation comes as the pandemic continues to surge throughout Russia due to the Delta variant of the disease and lower than expected vaccination rates.
The country has confirmed 192,749 COVID deaths, according to the national coronavirus information center, although the real death toll is said to be much higher according to the government's statistical service Rosstat.