Putin Vows to Rebuild Christian Syria, Restoring Churches and Bringing Refugees Home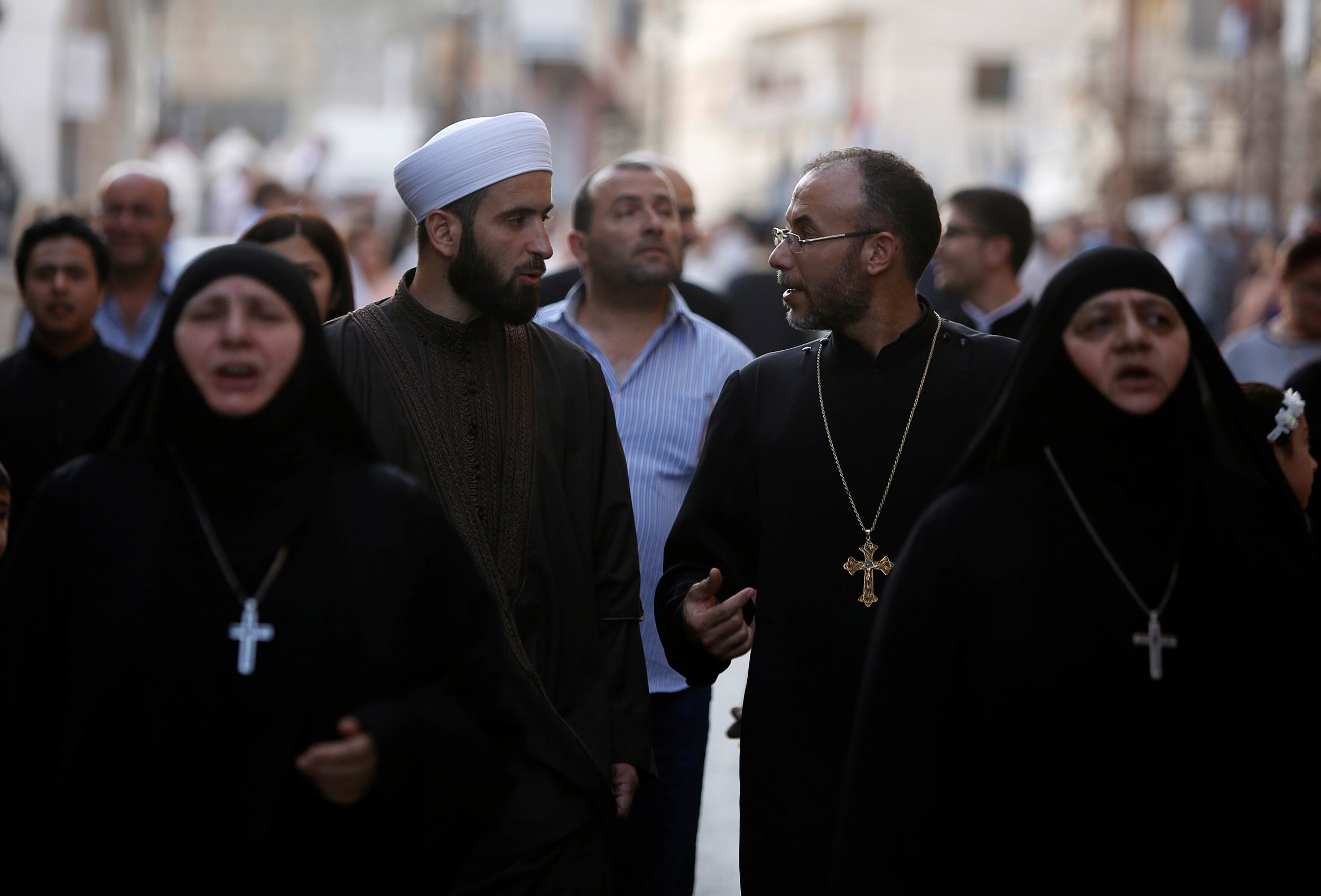 Russia will help rebuild Christian churches in Syria and establish peace in historically Christian regions of the war-torn country, Russian President Vladimir Putin vowed on Monday during a meeting with representatives of the Russian Orthodox Church.
"Over the past few years the Russian state alongside with the Russian Orthodox Church, as well as other religious organizations, has provided humanitarian aid to Syria," Putin told the meeting's attendees, according to Russian state media. "It's very important that the peaceful life is established as soon as possible, that the people can return to their homes; begin to rebuild the temples and churches."
During the meeting, Putin also stressed that the conflict in Syria is winding down and much of the territory, including historically Christian areas, has been liberated.
"The Syrian armed forces, supported by the Russian military, have liberated from terrorists almost the whole territory of the country, including historic Christian regions," he said.
The biggest threat to Syria's Christian population was the Islamic State militant group (ISIS) and other radical Islamic groups, most of whom have been defeated militarily and driven out of their strongholds in recent months. But it is doubtful that Christians will return to the Syria of President Bashar al-Assad, experts note.
"ISIS and religious persecution has been neutralized. But it's highly unlikely we'll see an influx of Christian refugees back into the area," Benjamin Radd, a Middle East expert at the University of California, told Newsweek.
"The fact is that the country remains unstable and there are no institutions to help them rebuild. So it's unlikely you'll see a mass return, they'll be settled where they are now. These refugees are as good as gone."
Syria's Christian population is one of the oldest in the world, and some Syrian Christians can still speak Aramaic, the language of Jesus. But since the conflict began in 2011, the country's Christian population shrunk from 30 percent to an estimated 10 percent of the population as many Christians were driven from their homes or forced to convert to Islam.
Like in Russia, most of Syria's Christians are Eastern Orthodox, with the largest and oldest group of Syrian Christians belonging to the Greek Orthodox Church.
Despite being a minority in a country of mostly Sunni Muslims, Christians have long belonged to Syria's elite and have joined prominent political groups. The founder of the Baath Party, which has ruled Syria since the 1960s, was Christian, and Christians held senior positions in the party, government, and security forces over the years.
Aside from his support for Christians, Putin also stressed the importance of rebuilding Jewish and Muslim communities in Syria.
"We will help also the members of other faiths, including Muslims, who, as we are well aware of, have also suffered greatly at the hands of bandits, terrorists and radicals," Putin said. "We will also help Jews, a number of organizations have already reached us with a call for help in restoration of Judaic holy sites."
But experts say it is ridiculous for Putin to portray himself as a protector of religious pluralism given Russia's bombing of religious communities in Syria.
"Russian planes have spent years indiscriminately targeting Sunni strongholds in northern and eastern Syria," Chris Meserole, a Middle East expert at the Brookings Institution, told Newsweek.
"Putin's rhetoric may play well among his Christian base abroad, but it's only going to pour salt in the wounds of the countless Sunni families who have lost loved ones to Russian bombs."