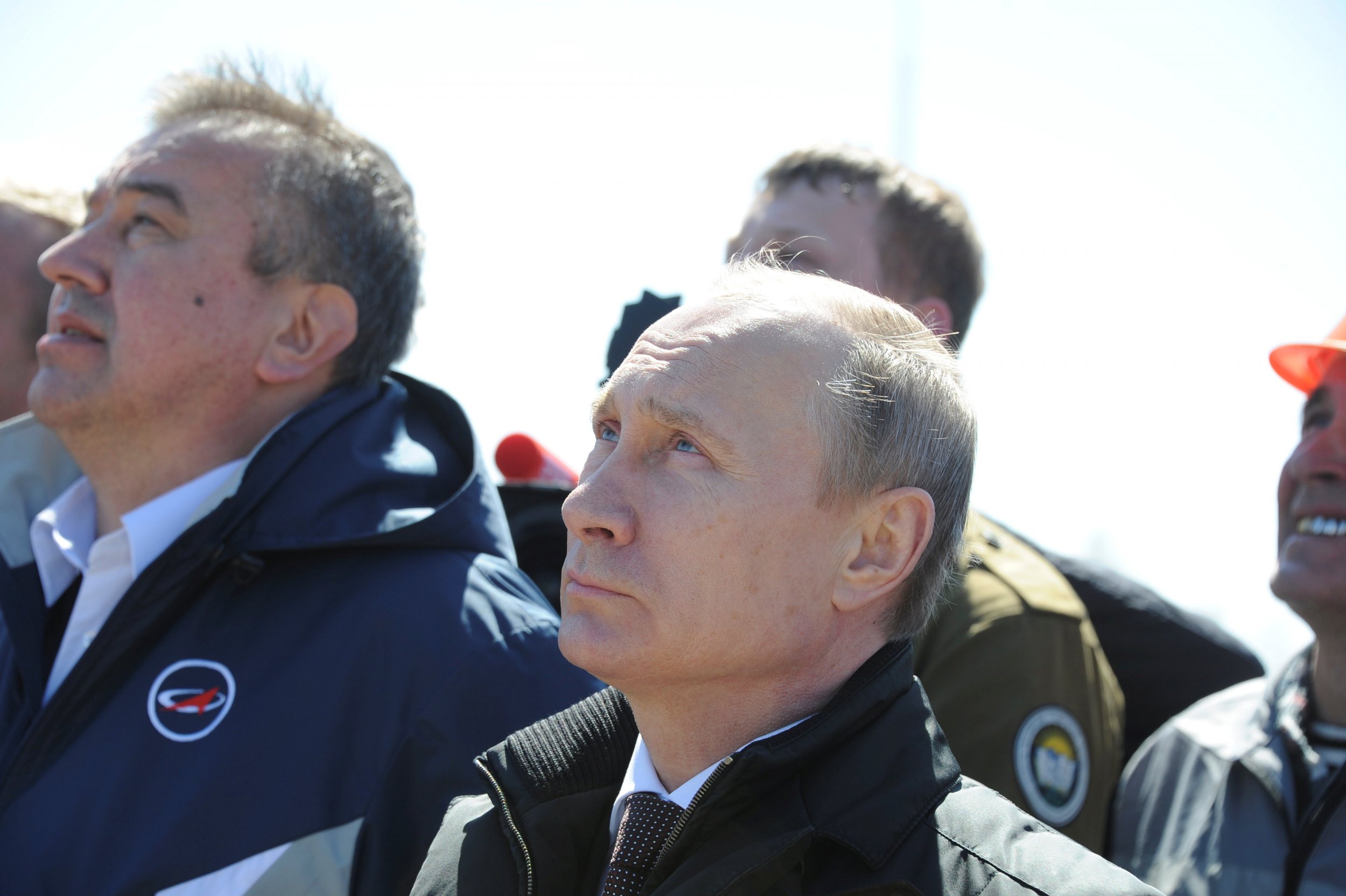 Russia is planning a space exploration base on the moon, based on Soviet research dating back to the days of the Cold War, according to Russian daily newspaper Izvestia.
The country's federal space agency, Roscosmos, has suffered repeated budget cuts over the course of Russia's current financial crisis. In May Deputy Prime Minister Dmitry Rogozin declared that, far from the Cold War rivalry with the U.S., Roscosmos was now nine times less advanced than NASA.
The agency does not appear to have completely lost its tendency to think big, however: Scientists backed by Roscosmos are continuing research for a prospective moonbase, first drafted in the 1960s.
"At the first stage, the moon base will be manned by no more than two to four people, with their number later rising from 10 to 12 people," said Olga Zharova, press secretary of the TsNIIMash aeronautics research institute within Roscosmos.
According to Zharova, scientists will submit funding requests for elements from the project as soon as the next Roscosmos budget review in 2025. The high budget was the reason the Soviet Union gave up on initial plans for a manned moon base in 1976.
The base is still currently in planning stages, albeit evolved from the Soviet drafts into a digital 3D plan. The current drafts for the base show it able to accommodate four people for up to 30 days at a time. It is designed to sit on the moon's surface, though underground facilities and radiation shelters are also being incorporated into the plans.
No spot for the base on the moon's surface has been chosen yet, however, the south pole of the moon is thought to be most appropriate, Zharova said.
There is no current deadline for the project, intended as a stepping stone towards Russian colonization of the moon.