Vladimir Putin suggested it was business as usual in Russia during his first public appearance since a direct challenge to the commander-in-chief's authority was mounted by Wagner Group chief Yevgeny Prigozhin.
On Saturday, Putin denounced the actions of Prigozhin as "treason," after the Wagner Group took control of military facilities in Rostov-on-Don and proceeded toward Moscow. Prigozhin later agreed to stand his troops down in a deal that reportedly will see him go to Belarus and not face prosecution.
Speaking on Monday, Putin made no mention of the crisis that had unfolded two days before, as he addressed participants at the International Youth Industrial Forum.
In the video address released by the Kremlin, he said that domestic industry in Russia is reliant on human resources, as he praised the country's engineers, designers and innovators.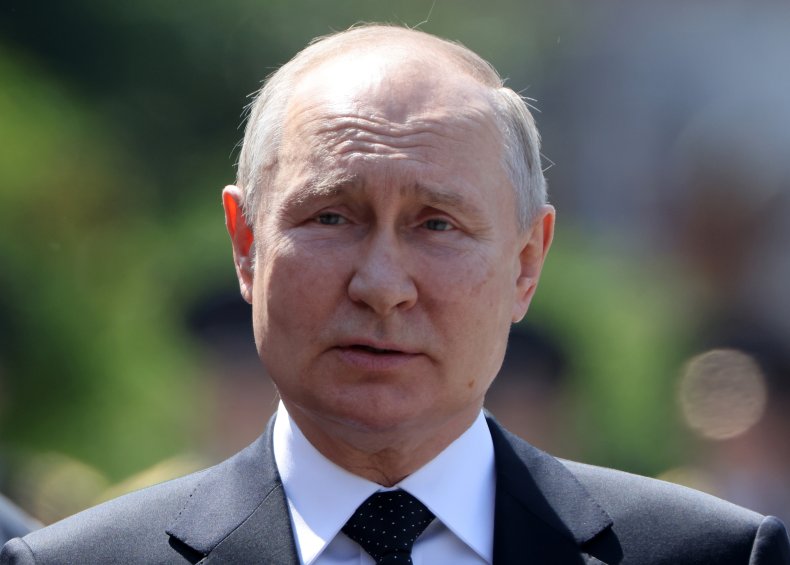 He described how building up Russia's competitive abilities in domestic and global markets is key to strengthening "the country's security, economic and technological sovereignty."
Putin also paid tribute to the current generation of engineers and the "talented and energetic young people" at the forum. The Russian president's tone was a far cry from his video address on Saturday in which he said that the Wagner troops "who went on the path of treason will be punished."
A deal reportedly brokered by Putin ally, Belarusian President Alexander Lukashenko, will see Prigozhin go to Belarus, and neither he nor his fighters will face charges. However, Russian media reported that the Wagner chief was still under investigation.
Marie Dumoulin, director, wider Europe program, European Council on Foreign Relations, said in emailed comments to Newsweek that Putin's power had not been threatened "but his authority has been explicitly and radically challenged."
"The fact that Putin is willing to make concessions when faced with violence may herald further challenges of an even more radical nature," she said.
Dumoulin also said she believed that Prigozhin's actions called into question a core element of Putin's narrative since he has been in power, that he was bringing stability and order to the country after the chaos of the 1990s.
"As long as the war remained distant for most Russians, this narrative could hold," she said, "However, a rebellion by a paramilitary group does not align well with this narrative."
Update 6/26/23, 10:13 a.m. ET: This article has been updated with additional information and comment from Marie Dumoulin.