Trump Supporter Rand Paul Goes to Moscow, Invites Russian Officials to Washington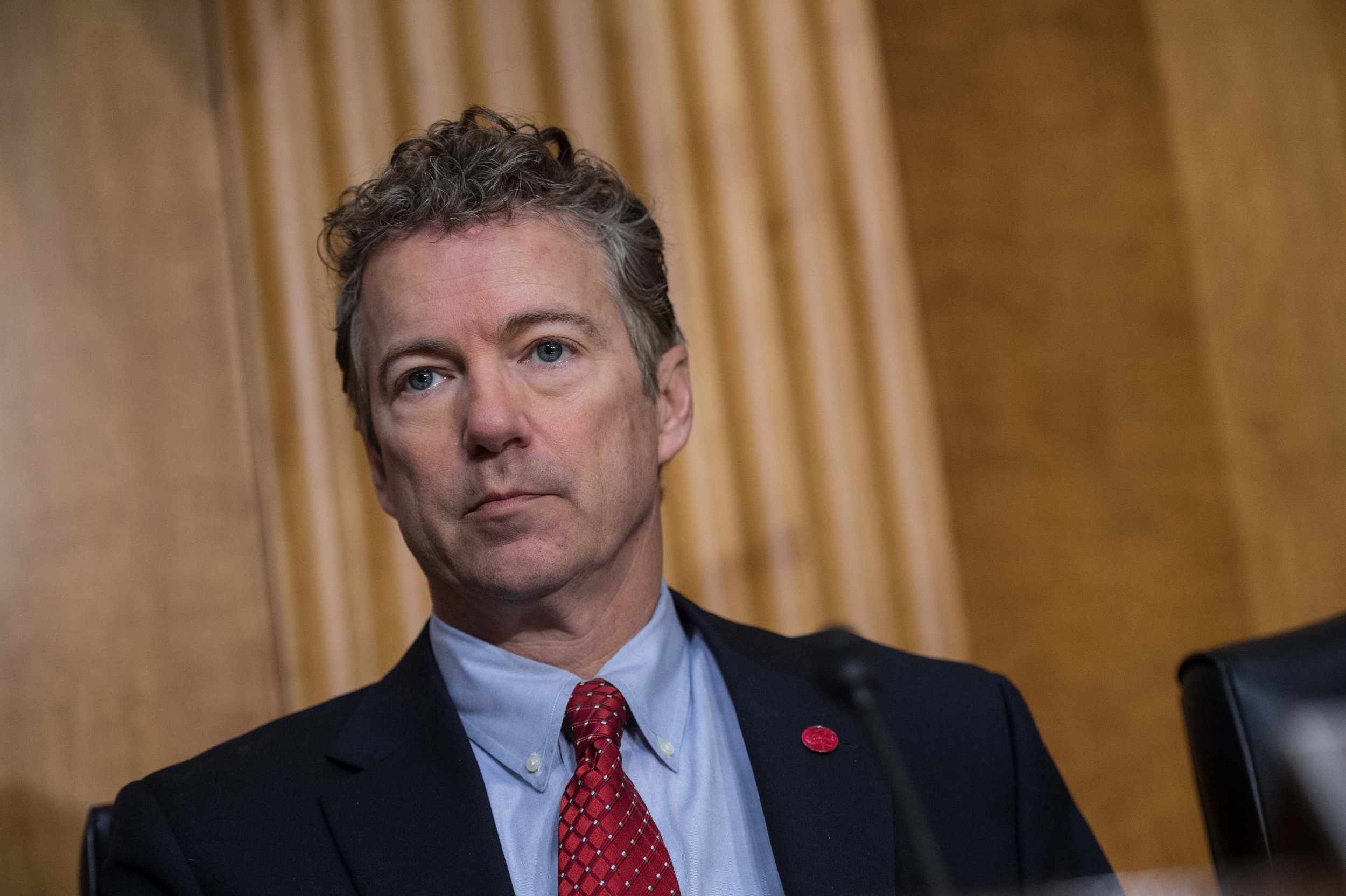 Senator Rand Paul has invited a number of Kremlin officials to Washington, D.C., to discuss issues involving national security—including the possible Russian involvement in the 2016 presidential elections.
The Kentucky Republican and 2016 presidential hopeful flew to Moscow this week to lead a legislative delegation in support of President Donald Trump's diplomatic outreach to Russian President Vladimir Putin. While there, Paul met with a group of Russian senators, members of parliament, Russian Deputy Foreign Minister Sergei Ryabkov and Russian Foreign Affairs Committee Chair Konstantin Kosachev.
"Engagement is vital to our national security and peace around the world," said Paul in a statement Monday. "Today, I met with Chairman Kosachev, and we agreed on the importance of continued dialogue. I invited the Russian Federation to send a delegation to the Capitol, and they have agreed to take this important next step."
After meeting with Paul for an hour, Kosachev publicly reiterated that Russia was not involved in election meddling. Instead, the diplomat placed blame on American politicians attempting to gain media attention. "The people who keep afloat this theory of conspiracy against the American democracy think that it is better for them to work in a unilateral key, using a monologue and unfounded accusations against Russia," he told RT News, a state-run Russian media outlet.
Paul appeared to defend the Russian's denial of election interference after President Trump's meeting with Putin in Helsinki last month. "They're not going to admit it in the same way we're not going to admit we were involved in the Ukrainian elections or the Russian elections," he said.
Trump's Helsinki meeting was panned by a number of prominent Republican officials who said the president appeared to side with Putin over top U.S. intelligence officials. "The optics of this situation are a disaster," said former White House communications director Anthony Scaramucci. "If he doesn't reverse course on this, he will eventually lose people who want to support him."
Former House speaker, and prominent Trump-backer, Newt Gingrich also had strong words for the president. "President Trump must clarify his statements in Helsinki on our intelligence system and Putin," he wrote on Twitter. "It is the most serious mistake of his presidency and must be corrected—immediately."
The president later claimed that he had merely misspoken when suggesting he believed Putin's denials.
Eight prominent U.S. intelligence groups, including the CIA, FBI, NSA, Justice Department and Department of Homeland Security, independently concluded that Russia did meddle in the 2016 elections. Still, the president has continued to publicly question their findings.
After the Helsinki meeting, the president invited Putin to the United States to continue their dialogue, but later indefinitely postponed the event.
"The president believes that the next bilateral meeting with President Putin should take place after the Russia witch hunt is over, so we've agreed that it will be after the first of the year," said National Security Adviser John Bolton in late July. Putin's representatives, however, were reluctant to agree to the Washington meeting and did not immediately accept the invitation, proposing alternate meetings instead.