Russia To Recall Ambassador Sergey Kislyak, Focus of FBI Trump Campaign Probe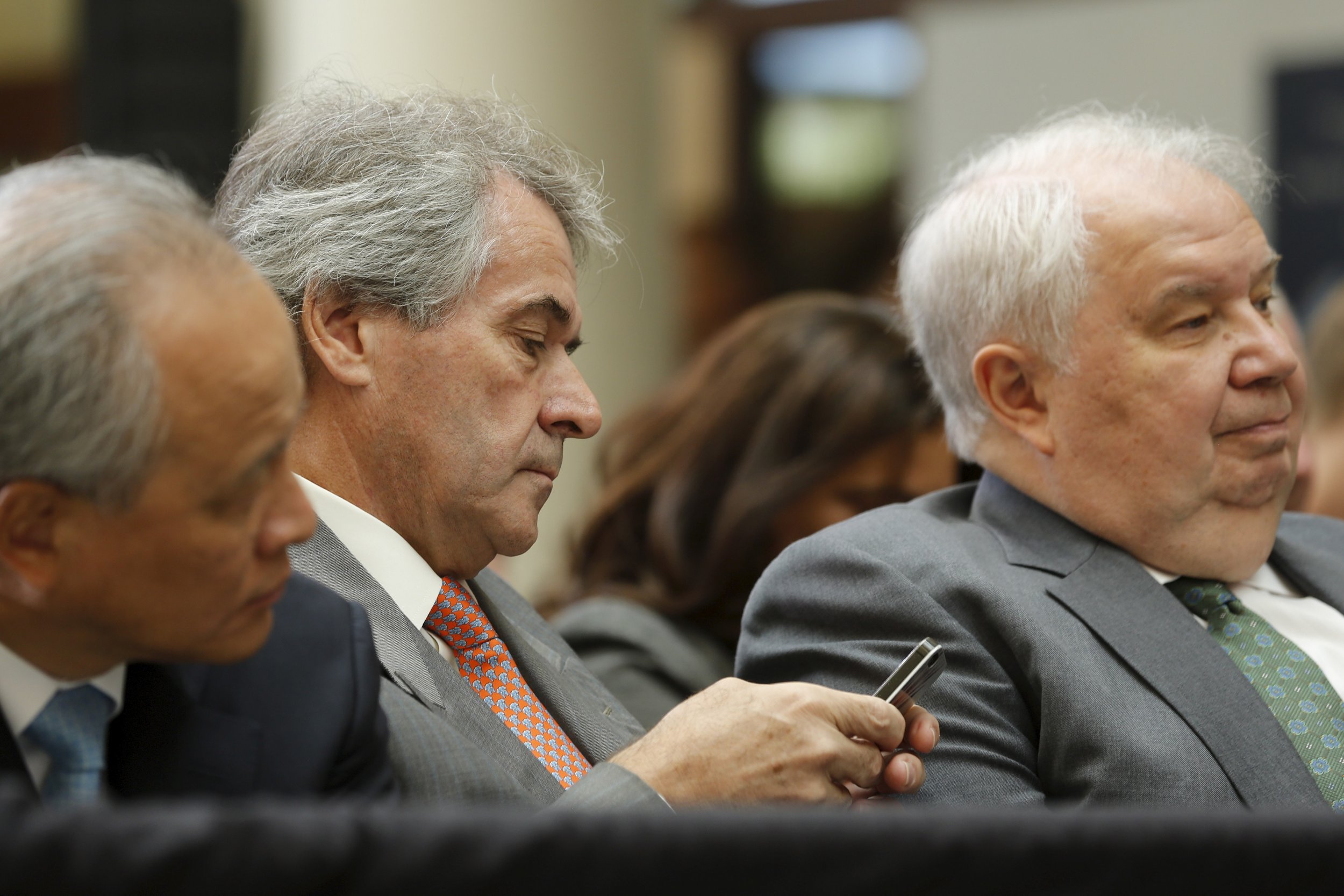 Russia is planning to recall its U.S. ambassador linked to investigations to Russia's alleged attempt to interfere in the presidential election.
Ambassador Sergey Kislyak is being moved back to Russia after 10 years in his post, according to three sources cited by Buzzfeed, in the midst of ongoing investigations over Russia's suspected actions in 2016.
There are currently a number of investigations into Russia's alleged attempt to impact the outcome of the U.S. election, with the FBI looking into a number of meetings held between Kislyak and members of Donald Trump's team prior to his inauguration.
Over the past few months, it has emerged that a number of people close to the president met with Kislyak, including his son-in-law Jared Kushner and Attorney General Jeff Sessions, while his former national security adviser Mike Flynn resigned early into Trump's term after it emerged he had a number of conversations with Kislyak.
And Kisylak's name has come up on a number of occasions as the Bureau looks into whether or not the meetings between the Russian ambassador and members of Trump's team
As such, the ambassador has been described as 'radioactive' with lawmakers keen to distance themselves from the 66-year-old career diplomat.
One diplomat based in the U.S. told the website of Kislyak: "He could use some time away."
However, Michael McFaul, U.S. ambassador to Russia between 2012 and 2014, said Kislyak's "job is to make as many contacts as possible, as well as advocate for the policies of his government." He added: "He always did both very effectively. On political involvement, I personally don't think he crossed any lines."
Prior to the reports that Kisylak was being recalled to Russia, it was suggested he would be given a different post, potentially heading up the U.N counterterrorism office.
Russia has not released a comment about Kisylak's potential move as yet.