Hundreds Re-enact Siege of Nazi Berlin at Russia's 'Military Disneyland'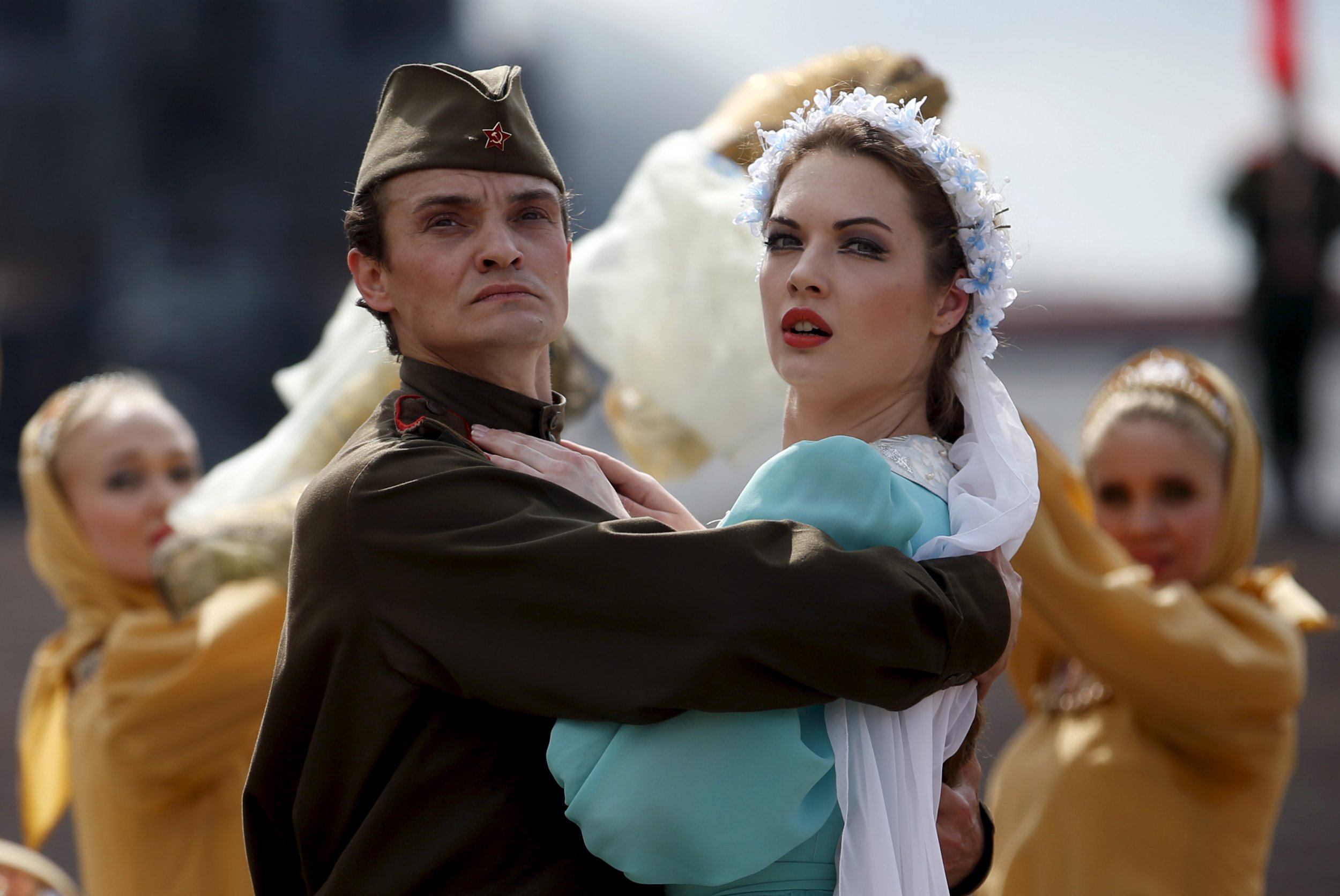 A state-owned theme park in Russia recreated the Soviet offensive on Berlin in World War II on Sunday, and now plans to do the same with the Battle of Moscow, when the Red Army held back a Nazi invasion of the Russian capital in 1941 and 1942.
Over 1,400 reenactors from 125 military history clubs took part in the mock up of the Red Army siege of Berlin at Patriot Park, on the outskirts of Moscow, often hailed as Russia's "Military Disneyland", according to state news agency Itar-Tass.
Some 10,000 people watched the event live, including Russian Defense Minister Sergey Shoygu.
The event ended when reenactors planted the Soviet flag atop a small scale copy of the Reichstag, the building that houses the German parliament.
Yury Rubin, rector of Sinergia University, one of the event organizers, said the park will host a similar World War II reenactment in October, in which Red Army troops will take on German counterparts in a simulation of the Battle of Moscow, which lasted from October 1941 to January 1942 and was a strategic turning point for the USSR during the war.
Patriot Park was set up in 2015 with the help of the Russian Ministry of Defense and is now the site of Russia's annual armament expos. It has permanent installations in the form of military vehicles and simulated warscapes, mostly revolving around the hardships faced by Russia's Communist-era troops.
Since Russian President Vladimir Putin's first term in office, the Russian government has repeatedly sought to elevate national pride with celebrations of Russia's role in holding off the advance of Nazi Germany at critical junctures in World War II.
The annual celebration of Victory Day, marking the storming of the Reichstag is now the second most popular annual state holiday in Russia, following New Year, with many Russians ranking it above their own birthdays with regards to the personal importance it holds.