Yoga Does Not Make Inmates Gay, Says Russian Prison Chief as Classes Are Reinstated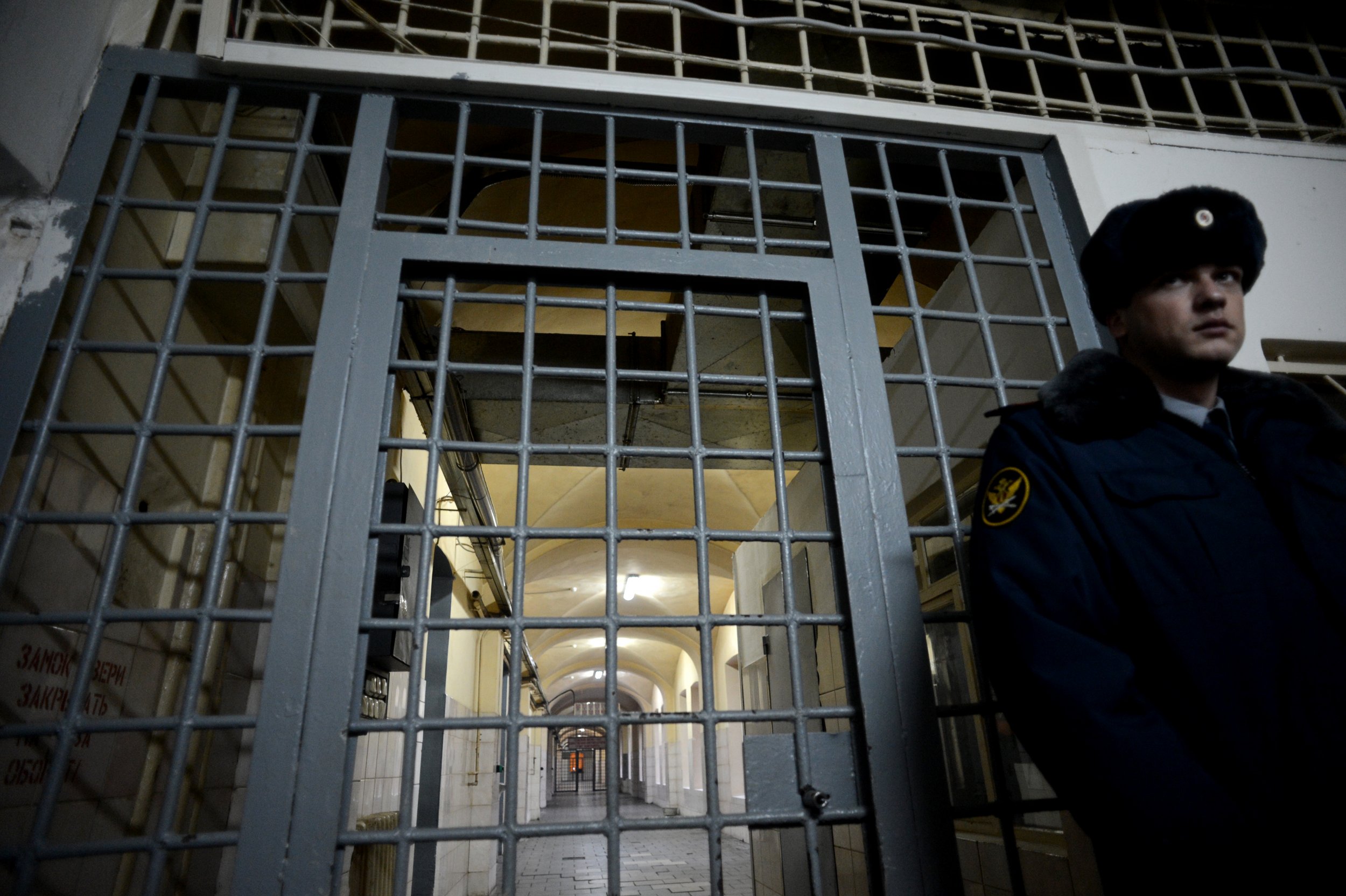 Russian prison authorities have reinstated yoga for inmates after dismissing a claim by a religious scholar that the practice could make them gay.
Both a Moscow pre-trial detention center for women and the renowned Butyrka prison in the Russian capital introduced yoga classes last year, according to The Moscow Times.
Theological professor Alexander Dvorkin wrote a document suggesting yoga could cause uncontrolled sexual arousal and homosexuality in detention centers, leading to riots, the newspaper Moskovsky Komsomlets reported. Senator Elena Mizulina, who is known for her conservative views, used the document to appeal to the Prosecutor General's Office to check the legality of the yoga classes, and asked for them to be suspended, according to the paper.
However the classes have been reinstated and Valery Maximenko, deputy head of the Federal Prison Service (FSIN) told a Russian radio station that the sessions had a "very positive" effect on inmates.
"We conducted a study, and among those people who practiced yoga, there was a sharp reduction in visits to doctors for help," he told the radio station Govorit Moskva (Moscow Speaks).
Maximenko said that in addition to yoga, prisoners will also be taught qigong breathing exercises and dismissed any claims that it led to homosexuality.
"The whole world is engaged in it [yoga], and no one is harmed by it and no one will be drawn to homosexuality. Even it did, we live in a democracy and everyone has the right to choose their own way," he added, pointing out that homosexuality was not illegal in Russia.
He said that Dvorkin had "outdated concepts" and added that "people of non-traditional orientation can occupy high positions, so we do not have the right to condemn anyone."
Such a statement from a senior official in Russia is unusual. The country has a law banning so-called "gay propaganda" in which LGBT issues cannot be discussed or disseminated among children and young people.
Human Rights Watch have said the law has contributed to a culture of persecution toward the LGBT community.
However, Dvorkin said his comments about homosexuality had been taken out of context and that his request also included for there to be checks on those who led the yoga sessions. He said the Kundalini yoga being promoted in the jails was associated with sects and its association with Hinduism means it may not be compatible with Christianity, which he says prisoners should be made aware of.
Meanwhile Mizulina, the lawmaker whose appeal led to the suspension of the classes, said the claim reported by Moskovsky Komsomlets that she asked for classes to be prohibited was "fake news," the state-run TASS news agency reported.